If you're thinking about getting a massage, wondering if massage therapy can help a particular health concern, interested in becoming a massage therapist, or just have any general questions around massage therapy this FAQ might have the answer.
If it doesn't, drop me a note with your question and I will add it to the content below to help others.
Questions About Massage Therapist's and Working Practice
Can a Massage Therapist Work from Home?
Yes, a lot of massage therapists work from home. These are called incall massages and clients.
The advantages are that you save costs on renting a building or space in a spa etc, but you need space at home and it can look a less professional.
It's a great business to start out working from home however, and with a portable massage table, you can start driving to clients too.
Can a Massage Therapist Do Dry Needling?
This might be a service you see offered. Make sure the therapist is qualified and accredited in dry needling however before going ahead.
It's a specialized form of therapy that utilizes needles similar to acupuncture. The therapist targets trigger points to relieve pain and help resolve other issues.
Can a Massage Therapist Do Acupuncture?
Yes, it's the same answer as with dry needling above. Check the therapist is qualified and experience with acupuncture if it isn't their primary skill, but it's something a lot of therapists offer.
Don't forget to always talk through your needs and concerns in the consultation your therapist should have with you before any treatments begin.
Can a Massage Therapist Have Acrylic Nails?
This is something that comes up quite often as a lot of female therapists like long nails or acrylic nails.
It's not good practice and doesn't give a professional look, so I would always say, no. You should keep your nails nice and trim to avoid accidentally scratching your clients.
How Long Can a Massage Therapist Work While Pregnant?
This is going to come down to each individual and any policies and company laws for the company they are working for if applicable.
If you're self-employed you can work as long as you are fit to do so. If you can carry out your work to the same standard it's up to you how far into your pregnancy you work for.
How Much Can a Massage Therapist See?
This question comes under the general concerns people have about being seen nude. There really is nothing to be concerned about though, just think all the different sizes and body types a massage therapist has seen!
You should be treated with respect and have your modesty protected. You will be given time to undress and cover your private areas with robes and the therapist will only massage where they have explained they will be doing so.
How Old Can a Massage Therapist Be?
There is no answer for this as it doesn't come down to age, rather how well the therapist is still able to perform their work.
As long as the therapist can still carry out their work they can carry on working as a massage therapist. So, don't let age hold you back, if you want to be a massage therapist, go for it!
Can a Massage Therapist Get an NPI Number?
Yes, as a massage therapist you can get an NPI (National Provider Identifier) number. I recommend you get one if you haven't already.
For those who don't know what an NPI number is, it's a unique 10-digit number issued by the Centers for Medicare to health care providers.
Can a Massage Therapist Have Tattoos?
Yes, it's becoming more and more common to see massage therapists with tattoo and shouldn't be something that's neither surprising or offensive.
Some companies will ask that you cover up your tattoos when working for them, I have seen this. It's a matter of what you perceive to be seen as professional.
Questions About Massage Therapy
Will a Massage Release Toxins?
Yes, a massage will stimulate the release of toxins from your body. Different types of massage are better at flushing toxins if this is your goal, like a lymphatic drainage massage for example.
With a combination of drinking plenty of water, healthy lifestyle changes, and regular massages you will notice a huge difference in the way you feel as you flush more toxins from your body.
Will a Massage Help with Back Pain?
Yes, the right massage and a skilled therapist can make a huge difference to the amount of back pain and discomfort you're feeling.
Discuss your back pain with your therapist beforehand to help them tailor the sessions to best target the type of back pain you have for maximum gains.
Will a Massage Help with Sciatica Pain?
Yes, if you're suffering from sciatica pain you should seek the advice of a massage therapist and arrange some treatments.
They can relieve the stress placed on the nerves on your lower back, and loosen muscles pinching nerves or other causes of the pain.
Will a Massage Help with Anxiety?
Yes, massages are not just for helping with physical issues. You can also treat mental and spiritual issues, with anxiety being something that a therapist can help with.
Therapeutic massage is very effective, as well as Indian Head Massages. With the right treatments and other positive lifestyle choices, it's possible to rid yourself of anxiety.
Will a Massage Help with Sore Muscles?
Absolutely, massages are great for sore muscles and can work wonders for you. Combined with essential oils or other oils you can leave the table a new person.
Some professional athletes rely on massage therapists keeping them in the best possible condition and speeding up their recovery.
Will a Massage Help a Pinched Nerve?
Yes, there are some types of massage that are very effective at helping with pinched nerves. Deep tissue and trigger point therapy are two of the best to take a look at.
Chiropractors are also an option if you have a pinched nerve. The most important thing is that you do something about it sooner rather than later.
Will a Massage Ruin a Spray Tan?
I've heard some nightmare stories about spray tans running after a massage, but it doesn't always have to be the case.
Just talk this through with your therapist first. They can use lotions that enhance your tan rather than damage it, or at least advise if there is any chance of ruining it.
Will a Massage Help a Stiff Neck?
Yes, this is another painful issue that massage is very effective in resolving. There is a wide range of massage techniques that can be used to help with stiff necks.
You need to gently stretch and loosen the muscles and work on any knots to resolve most stiff necks. Have a professional help if possible, but a friend or partner might be able to do it.
Will a Massage Help a Headache?
Yes, if you suffer from headaches or migraines I recommend seeking the advice and treatment from a massage therapist.
Massage therapy is known to not only treat headaches but help some prevent or lessen headaches for some patients.
Will a Massage Help a Frozen Shoulder?
Yes, frozen shoulder is a painful condition and often hard and frustrating to try and live with and treat, but massage might hold the answer.
Deep tissue, heat therapy, and trigger point therapy are three of the best forms of massage to help. Seek advice from a professional therapist.
Will a Massage Help Me Lose Weight?
Massages do not directly help you lose weight, but they do stimulate the removal of toxins, can speed up your metabolism, and give you a boost of natural energy.
All of which contribute to weight loss, and when combined with healthy lifestyle choices can speed up a healthy weight loss plan.
Questions About Different Types of Massage
What Is a Ventosa Massage?
Ventosa massage is another name for cupping therapy. Cupping therapy is an ancient practice involving cups being placed on the skin and creating a vacuum to suck blood to the surface.
This therapy increases blood flow, reduces inflammation, relieves pain, and helps resolve tissue and muscular injuries.
What Is a Vacuum Massage?
A vacuum massage is a form of massage therapy most commonly used to help treat colds, pneumonia, bronchitis, and other similar health issues, as well as reducing cellulite.
It involves oiling up the patient's skin and using a rubber glass the therapist performs some basic movements to massage the area.
What Is a Visceral Massage?
Visceral massage is performed by massaging the abdominal area to help massage and relieve tension on your internal organs.
It's used to help improve posture, resolve health complications due to internal organ issues, and improve breathing.
What Is a Ying Yang Massage?
A Ying Yang massage is an interesting form of massage therapy that I don't see very often but has some unique and beneficial healing properties.
It's a form of massage that uses Chinese philosophies for targeting meridians to improve healing throughout the body.
What Is a Raynor Massage?
Raynor massage is a system that comes from Australia and is named after the person who developed it, Brandon Raynor.
It incorporates several types of massage and is a hybrid using the techniques from these therapies to form what they call, 'One of the most effective forms of deep tissue massage therapy.'
What Is a Kerala Massage?
A Kerala massage is part of the Ayurveda system and uses medicated herbal oils, typically by two therapists.
A wide range of long, sweeping strokes is used all over the body for a relaxing and rejuvenating experience.
What Is a Kodo Massage?
A Kodo massage is a melodic and rhythmic massage that was inspired by Aboriginal techniques with its origin coming from Australia.
It's designed to tone the body through tissue and muscle work, and re-align energy flow throughout the body to improve mental and spiritual balance, not just working on the physical.
What Is a Hammam Massage?
Hammam massages are native to Turkey. You will typically see this form of massage on offer in a Turkish bath.
It's a treatment involving body scrubs, steam, and warm water, with a body massage at the end. It's incredibly relaxing and a must try when in Turkey.
Miscellaneous Massage Cost Questions
How Much Will a Massage Cost in Bali?
You can get some wonderful massages in Bali for a great price. A Balinese massage is incredibly relaxing and will typically set you back about $10 for a 1-hour session.
This is well below what you can expect to pay in the States, I recommend finding and taking advantage if you happen to be in Bali.
How Much Will a Massage Cost in Thailand?
Thailand is well-known for its low cost of living and massages are a great example of this. You can have a professional 1-hour massage for around $10.
Famous for their Thai massage, this may be a little rough for a relaxing holiday massage so make sure you know what type of massage you're booking before committing.
How Much Will a Massage Cost in Turkey?
If you're in Turkey I recommend visiting a Turkish bathhouse and checking out their spa services they have on offer.
A massage will cost around $30. Not the least expensive, but if you're in a quality bath house you're in for an experience.
How Much Will a Massage Cost in Vietnam?
If you're looking for a massage in Vietnam you can expect to pay around $10-15 for a 1-hour session.
You shouldn't struggle to find skilled massage therapists offering all kinds of massages. Mostly based on Chinese medicine techniques, reflexology, and similar.
How Much Does a Massage Cost in Sri Lanka?
Depending on the type of massage you can expect to pay between $15-25 in Sri Lanka in my experience.
Whole body Ayurvedic massages are one of the specialties in Sri Lanka. Combining oils, music, and a series of techniques to balance both mind and body it's an experience to take advantage of at these prices.
How Much Does a Massage Cost in the Philippines?
The cost of living in the Philippines is low and it's a popular destination for expats and holiday goers, and while you're there why not get a nice relaxing massage, right?
You can expect to pay around just $10 for an hour-long massage session. Massage is big business in the Philippines too so you can expect to find plenty of skilled therapists.
How Much Does a Massage Cost in Melbourne?
Visiting Melbourne, Australia any time soon and wondering how much it costs for a massage there?
The prices vary from $30-100 depending on what type of massage and the establishment you go to.
How Much Does a Massage Cost in Fiji?
If you're lucky enough to be visiting the beautiful islands of Fiji you absolutely have to have a relaxing massage, and maybe try a Lomi Lomi or other Hawaiian inspired massage.
You can expect to pay around $15 for most 1-hour massage sessions. Might be a little more at the larger hotel chains and spas. I recommend finding a smaller independent person for a more authentic experience.
How Much Does a Swedish Massage Cost at Massage Envy?
A Massage Envy 1-hour Swedish massage will cost around $40-60 typically. This is outcall prices, incall has some additional charges.
If you're getting started with massage, a Swedish is usually the best form to start with. It's a great all-around massage and helps the therapist identify any areas needing further work.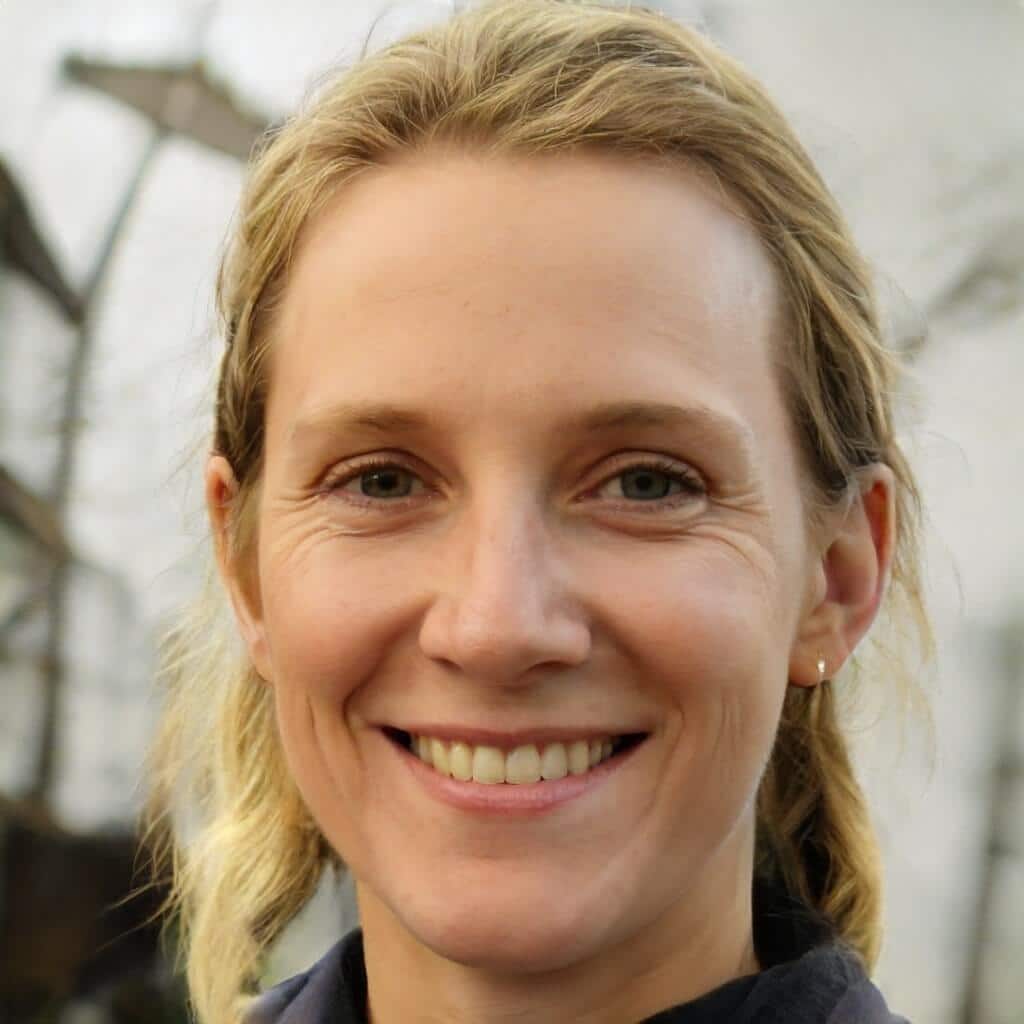 I'm a MA, (CMT) Certified Massage Therapist, Licensed Massage Therapist (LMT), and Reiki Master —  I'm a licensed massage therapist with over 10 years of experience in the industry.