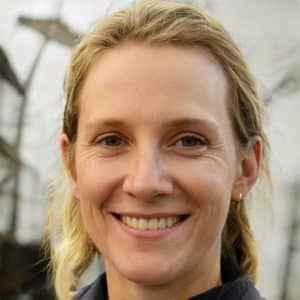 Jessica Fuller, MA, (CMT) Certified Massage Therapist, Licensed Massage Therapist (LMT), and Reiki Master —  I'm a licensed massage therapist with over 10 years of experience in the industry.
She started this site; foryourmassageneeds.com to put some of her teachings into blog content to help others.
You can find out more about Jessica on her bio page here.
Jessica Fuller CMT
Massage therapist, Blogger, Editor
Editorial Process
All of the content on this website is currently written by Jessica Fuller. With more than 10 years of experience working in the massage therapy industry, Jessica uses her expertise and experience when creating content.
Essentially, all content goes through the following editorial process;
All content on our website is created and reviewed by an experienced writer and editor.
Our writers conduct thorough research using credible sources to ensure that all information included in our articles is accurate and up-to-date.
Our editor reviews every article before it is published, checking for accuracy, grammar, and readability.
We strive to provide a diverse range of perspectives and voices in our content, and we do not publish content that promotes hate or discrimination.
If you notice any errors or inaccuracies in our content, please contact us immediately so that we can make the necessary corrections.
If you have any questions or concerns about our content, please feel free to reach out to us.
We are committed to providing our readers with the best and accurate information available.
We strive to be impartial and neutral in our coverage of any issues, events, or people.
Where We've Been Featured
Foryourmassageneeds has been featured on a number of credible websites over the years, including Entrepreneur.com, Wikipedia.com, and CNN.com to mention just a few sites Jessica has either written for or been mentioned on!
Contact Us
Whether you have a comment or suggestion to share, I look forward to hearing from you. Feel free to reach out by visiting our Contact Us page.
Address*
Riverside Business Park,
1 Dye House Ln,
Fish Island,
London E3 2BW
*please note that our address is not open to the public.
Phone:
020 3004 677