The Oakworks WellSpring Portable Massage Table is one of the best lightweight, portable massage tables on the market. It's both lightweight and strong with its aluminium construction, and finished with a high-quality fabric and foam padding.
Having a good quality portable table means you can run a mobile massage business easily. You can visit clients and have your table set up and ready to use in minutes. Creating a spa like setting at any location and helping the client feel comfortable and relaxed.
This table ticks most the boxes when it comes to an affordable, quality product. Let's take a look at all the specifics and see if it's the perfect match for what you're looking for.
Design Features and Specifications
The construction of a massage table is one of the most important features. Massage tables need to be very strong, letting you down just isn't an option. The WellSpring is made with incredibly strong T6 aluminium, the same stuff that's used on aircraft's and other huge machines – so it's incredibly strong. Which is reflected in it's impressive 550 lbs weight limit.
This is the main selling point that separates this table from less expensive and weaker tables. It's worth every penny knowing that the table will not bend or buckle while your working on a client. The telescopic legs are adjustable to find the perfect height too, so it's a versatile and durable table.
The fabric available is their TerraTouch technology. Which is earth-friendly fabric, it's PVC-free and environmentally friendly. It's cleverly designed for massage work. Being very comfortable, with memory to work with the contours of the client, strong, tear-resistant properties, and it doesn't absorb oils. What else can you ask for from a massage table fabric?
Oakworks WellSpring Set-up Assembling Instructions
Being a portable table it's easy to packup, and re-assemble this table quickly and easily (once you've done it a few times). If you work as a mobile massage therapist you should do a few trial runs so you have the assembling down to a smooth, quick process.
Setting up the Table
1. Sit the table on its rubber bumpers while still folded and push the UniLock tab. This is found between the face rest outlets, you will see the table open up.
2. Check the cables are still slack and swing the table open part way.
3. You will see a 'Y' brace, press this against the table and pull out all of the legs and extend them fully.
4. Set the table up on all four legs. Tense the cables by pressing down in the middle.
Closing the Table
1. Place the table on its side with the rubber bumpers facing down.
2. Close the table top and fold all of the legs inside the table.
3. Push the two halves together, ensure no cables are caught, and store your face-rest inside.
Adjusting the Height
1. While no weight is on the table, locate the button on the leg and move the legs out of the hole into a different hole.
2. Adjust all legs to the same hole before applying any weight.
Who Is the Oakworks WellSpring Portable Massage Table Suitable For?
With so many tables on the market it's the little things that make all the difference. As well as word of mouth and recommendations. Oakworks have had a good reputation for years now, and with their tables being used in the professional sector they are well established as reliable and good quality tables.
This table is perfect for students getting started with massage therapy. It's easy to take with you to practice at different places, and if you don't have space at home to keep the table assembled you can pack it away quickly after each use.
It's an obvious choice for mobile therapists too. Especially with its extra strong construction and weight limit. You never want to be in the position when a client is too heavy, or your table lets you down. The WellSpring won't let you down there. The fabric is easy to clean and doesn't absorb oils either. So it's quick to wipe down at the end of a session and have it cleaned up for the next use.
This table will fit perfectly into any spa, home, or be used as a portable table for students and experts alike.
Pros
Various different color fabrics to choose from
4″ thick comfortable face pad
Good portability, being easy to set up and dissemble
Reinforced padded handles
Strong T6 aluminium frame and support cables
Great value for money
Dimensions
Width – 27″ x 29″ x 31″
Length – 73″
Height Range – 24″ – 34″, 17″ x 26″, 22″ x 31″
Weight
The table weighs 30 lbs.
Weight Limit
The table has a weight limit of 550 lbs.
Conclusion
Oakworks as a company are very well known in the industry for manufacturing high-quality products. They specialize in massage therapy tables, spa tables and medical and athletic tables. The Oakworks WellSpring Portable Massage Table is one of their most popular massage tables for mobile therapists because it's so easy to assemble and incredibly strong. If this is what you're looking for in a table, this is the perfect table for you.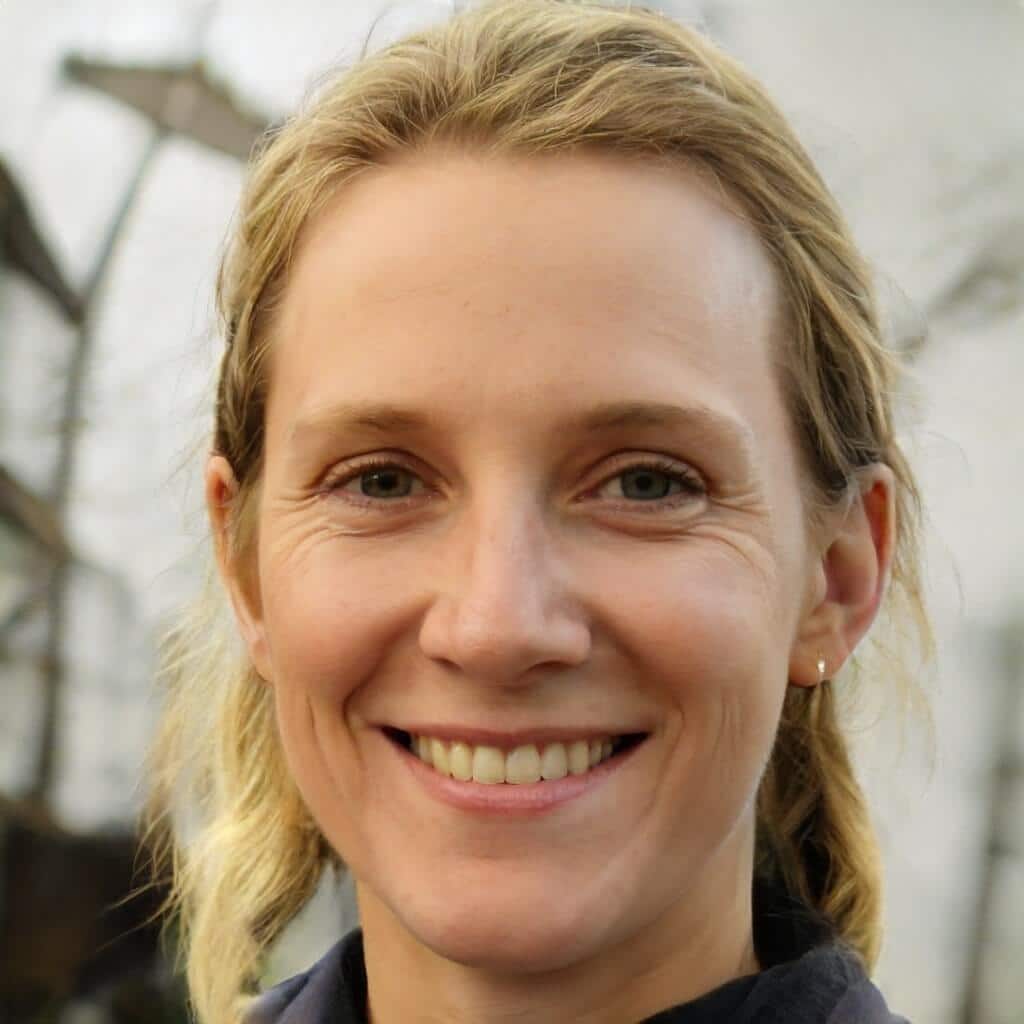 I'm a MA, (CMT) Certified Massage Therapist, Licensed Massage Therapist (LMT), and Reiki Master —  I'm a licensed massage therapist with over 10 years of experience in the industry.