If you enjoy using essential oils, this Radha Beauty Top 6 Essential Oils Review will be of interest to you.
Radha has put together a set of 6 essential oil blends. These are not just ordinary essential oils like their Top 8 Essential Oil Set, but blends put together by their aromatherapists to deliver a combination of powerful and unique wellness properties.
So, maybe you're looking for a cool gift set for some who enjoys oils, want some unique blends for yourself, or love the Radha brand, here is what you get and how to use these oils:
[thrive_link color='green' link='http://amzn.to/2DT8e9i' target='_blank' size='medium' align='aligncenter']Click here to buy these Radha oils on Amazon[/thrive_link]
Radha Beauty Top 6 Essential Oils Review
Here are the 6 oil blends, the oils that are in them and some of the wellness applications for you:
Pirates of the Sea – A blend of lemon, cinnamon, rosemary, clove, and eucalyptus. A wild and spicy fragrance, with oils containing antiseptic, antiviral, and antimicrobial properties to promote good health.
If you're often feeling run down from long days, not enough rest and a stressful fast-paced life give this oil a go first.
Stress-Free – A blend of stress-busting oils; bergamot, orange, ylang ylang, grapefruit, and patchouli. These oils are all effective individually at reducing stress, anxiety, and nervousness.
This blend is also great if you're trying to focus or study, meditating, or any activities that require a clear head.
Rest and Relax – A blend of some of the best calming oils; clary sage, Roman chamomile, lavender, marjoram, and copaiba balsam.
If relaxing, meditation, or just taking some time to unwind is high on your list of priorities then this is the pick.
Breathe Easy – A blend of eucalyptus, peppermint, tea tree, laurel leaf, cardamom, lemon, and fur needle. Oils carefully picked and blended to help you breathe easier and calm your nervous system.
If you suffer from allergies or conditions like sinusitis affecting your sleeping, I recommend diffusing or using a few drops of this on your pillow to help you sleep easier.
Cheer – A blend of lemongrass, rosemary, tea tree, citronella, and lavender. This oil has some powerful antioxidant and anti-inflammatory properties if you're feeling run down.
The lavender will help you sleep better, while the other oils in the blend boost your immune function and help get you feeling back to your best.
Happy Citrus – A blend of citrus oils; lemon, orange, mandarin, tangerine, clementine, bergamot, and vanilla to round of this interesting and uplifting oil.
This oil is perfect for diffusing around the home to give your mood and energy levels a lift. It fills your home with a wonderful, clean citrus scent.
How to Use Radha Essential Oils
There are a few ways to use essential oils. Here are the most common applications:
Diffusing – I love diffusing essential oils around my home. It couldn't be any easier, you simply add a few drops to a diffuser along with some water and switch it on.
The diffuser then creates a fine mist. Spreading the aroma around your home, allowing you to breathe in the oils and enjoy their wellness properties.
Inhaling – You can take a whiff straight from the bottle. Or, place a few drops on a tissue, pillowcase, onto diffuser jewelry, etc.
The benefit of this is that you can breathe in the oils whenever you want throughout the day. Or have the aroma with you all day.
Topically – You can make your own massage oils. I always recommend mixing a few drops with a good carrier oil like a fractionated coconut however as they are powerful in their concentrated form.
Always make a small amount and test on a small area of skin first just to be on the safe side. Although allergies are very rare.
[thrive_link color='green' link='http://amzn.to/2DT8e9i' target='_blank' size='medium' align='aligncenter']Click here to buy these Radha oils on Amazon[/thrive_link]
Final Thoughts
I love this Radha Beauty Top 6 Essential Oils bundle. They have done a great job of making a variety of blends that will provide something for everyone.
This is the easiest way to get a bunch of oils for all occasions. Radha are a great brand too, I have the Radha Beauty Diffuser, used some of their oils, and love what they stand for.
Always happy to hear any feedback or comments from my readers, just drop me a note below. Thanks!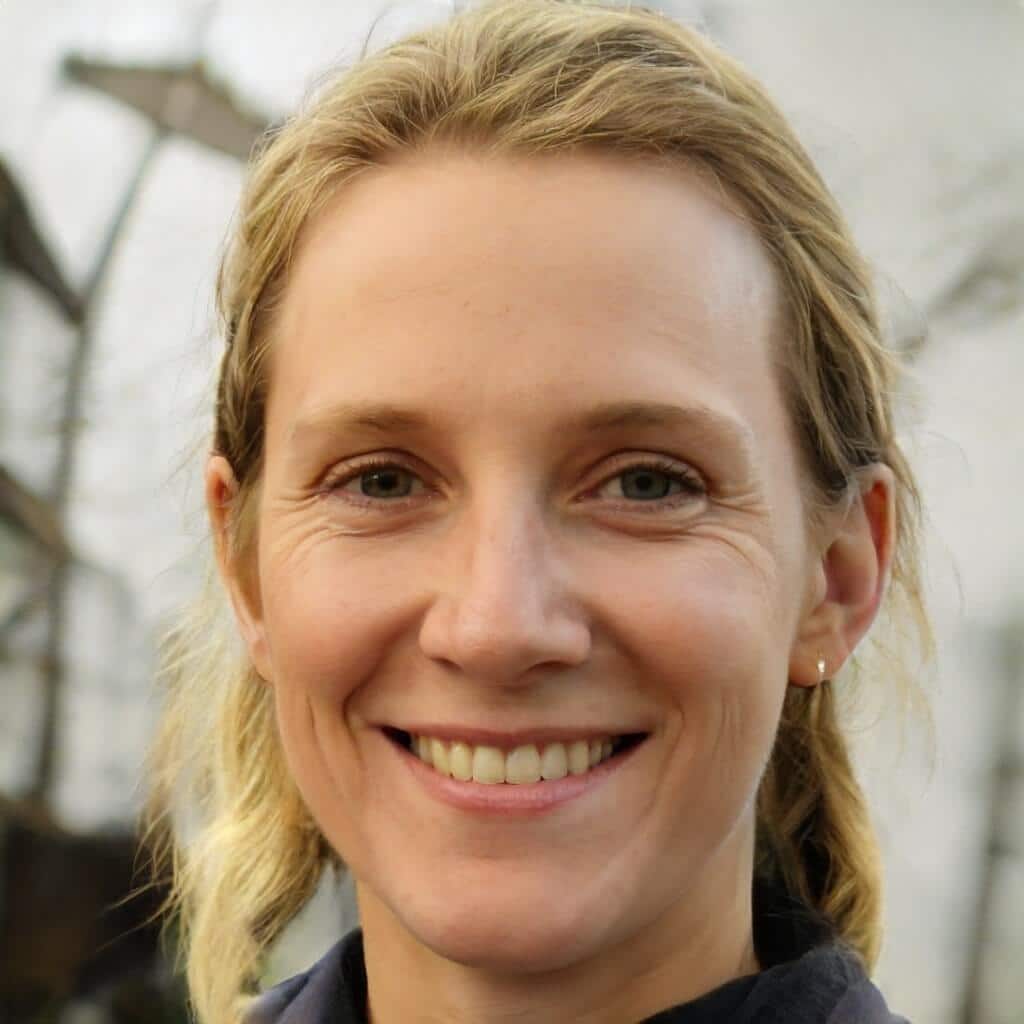 I'm a MA, (CMT) Certified Massage Therapist, Licensed Massage Therapist (LMT), and Reiki Master —  I'm a licensed massage therapist with over 10 years of experience in the industry.