Whether you are new to essential oil or you've been using them for a while. This Radha Beauty Top 8 Essential Oils gift set makes for an excellent purchase or a gift for someone else.
It's a collection of 8 of the most common and useful oils. I really like the selection they have gone with (I'll cover them in more detail below), it's similar to what my top 8 oils would be.
So, whether you're looking for a gift set, want a bunch of essential oils, or love the Radha brand, here is what you get and how to use these oils:
[thrive_link color='green' link='http://amzn.to/2FjdvnB' target='_blank' size='medium' align='aligncenter']Click here to buy these Radha oils on Amazon[/thrive_link]
Radha Beauty Top 8 Essential Oils Review
Here is a list of the 8 oils and a brief description of their wellness applications and benefits:
Lavender – Most commonly used for relaxing and aiding sleep. Also great for treating skin issues, hair care, boosting immunity, and more.
Peppermint – A cooling and soothing oil that also has a calming effect on the body. Also used to relieve sore muscles and aid digestion.
Tea Tree – This is one of the more versatile oils. It's used to treat earaches, fungal infections, head lice, insect bites, burns, and other skin issues, and works great as a general odor remover.
Eucalyptus – This is one of my personal favorite oils as it helps keep my sinusitis in check. It's also great for muscle pain, skin care, and all-purpose air freshener/odor remover, and hair nourishment.
Lemongrass – This lovely scented oil is used to help relieve headaches, kill germs, give you a natural energy boost, alleviate abdominal and muscles pains, and help relieve stomach aches.
Orange – Has a vibrant and uplifting scent. Promotes a positive attitude, helps relieve stress and anxiety and is great for relaxing. Check out my uses for orange essential oil here.
Frankincense – One of the oldest oils, used in aromatherapy to reduce inflammation and swelling, chronic stress and anxiety, boosting immunity, and aiding sleep.
Rosemary – Primarily used to stimulate and strengthen hair, it's known to help improve memory, and can work wonders soothing muscular aches and pains.
How to Use Radha Essential Oils
There are a number of ways you can use essential oils depending on how you want to enjoy their wellness properties.
These are:
Massage oils and lotions – You can make massage lotions by mixing any of the oils with a carrier oil like fractionated coconut oil.
Just add a few drops to a few ml of carrier oil. Or, you can add a few drops to your moisturizer you're already using.
Diffusers – One of my first diffusers was the Radha Beauty Diffuser. Diffusers are probably the easiest way to enjoy oils, you just simply add a few drops, some water, and turn it on.
This allows you to enjoy the aroma of the oil while breathing it in and enjoying the wellness benefits.
Directly inhaling – With lavender for example, you can add a couple of drops to your pillow to help you sleep better.
Or add a few drops to a tissue or diffuser necklace and breathe in this energizing aroma throughout the day for a mood lifter.
How Safe Are Radha Beauty Essential Oils?
Radha says that they:
Ensure high quality, steam-distilled, 100% pure oils. Suitable for all skin types, with no additives, fillers, bases or carriers added.
So, what does this mean exactly?
Their oils are steam distilled from the plant source. This is normal for all quality oils and I wouldn't expect anything less.
Although they say their oils are suitable for all skin types I would always check for skin sensitivity issues by testing on a small patch of skin first.
Essential oils are in their concentrated form and there is always a risk of irritation if you don't dilute them with a carrier oil.
Radha oils are as safe as any essential oils. If used properly you shouldn't have any problems. But please do read the labels carefully and only use them as directed.
[thrive_link color='green' link='http://amzn.to/2FjdvnB' target='_blank' size='medium' align='aligncenter']Click here to buy these Radha oils on Amazon[/thrive_link]
Final Thoughts
I love the Radha Beauty Top 8 Essential Oils pack. You get 8 of the best essential oils to get started with, can make your own blends and can enjoy the wide range of wellness benefits they offer.
You can pick up this set of oils or read customer reviews by clicking the link above and going over to Amazon.com.
Always happy to hear any feedback or comments from my readers, just drop me a note below. Thanks!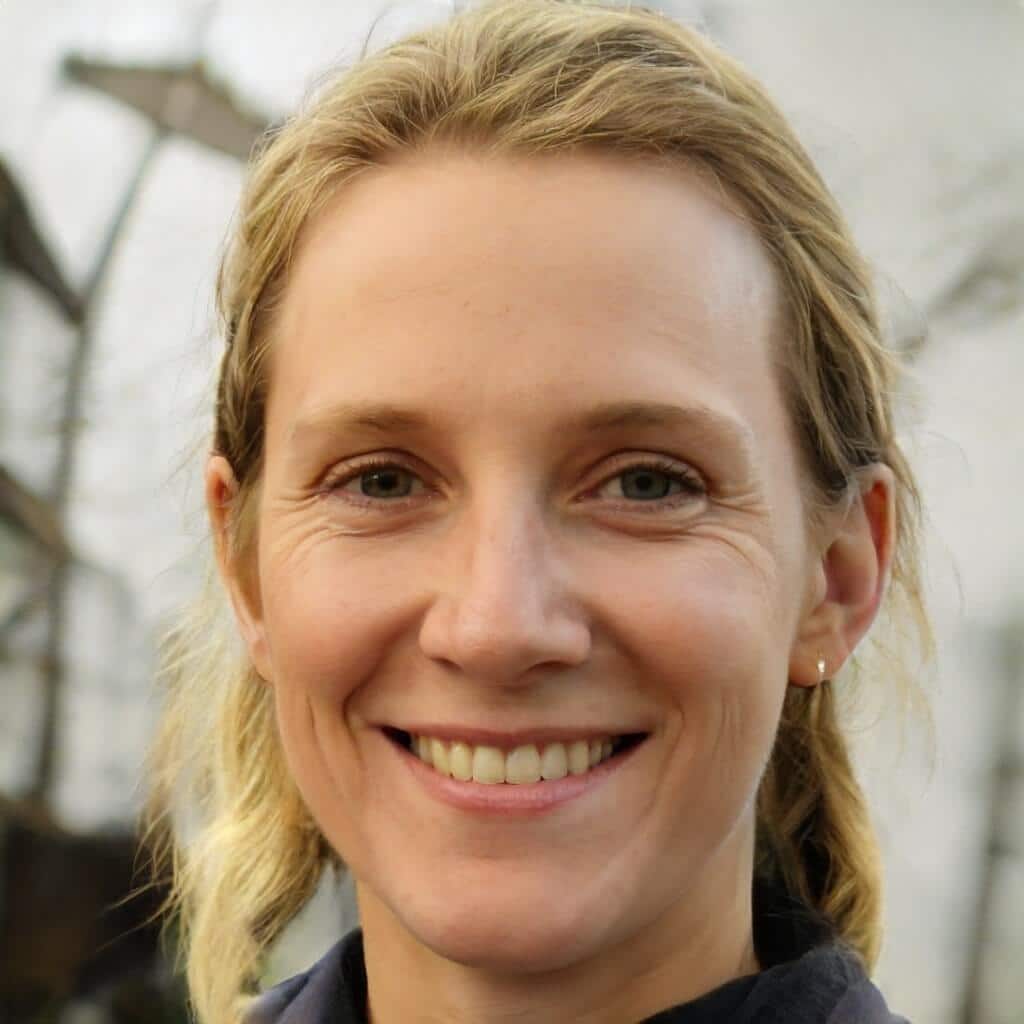 I'm a MA, (CMT) Certified Massage Therapist, Licensed Massage Therapist (LMT), and Reiki Master —  I'm a licensed massage therapist with over 10 years of experience in the industry.