Is your Radha Beauty Diffuser not working properly? There are some basic troubleshooting steps that will solve most issues as I will cover in this article.
You should also be cleaning your unit on a regular basis to keep it running optimally and prevent issues so I've covered this too.
If you still have problems with your diffuser after trying the solutions in this article it's likely there is a mechanical fault that you can't fix.
I've included contact details for the Radha support team see if they can help if your diffuser is under warranty.
Radha Diffuser Troubleshooting tips
The first thing to do if your diffuser is not working properly is to check these general troubleshooting points:
Make sure the diffuser is standing on a flat and level surface.

Check the power supply is working, do this by trying something else in the socket if you're not sure.

Check the power supply is secured in the diffuser and has not popped out or come loose.

Check there is enough water inside the diffuser, making sure it's not above the max line.

Check the instructions that you're turning the diffuser on correctly and it's not on a timer or sleep setting.

Remove the water and clean out the diffuser, then go through the above points again.
If your diffuser is still not working check below for answers to more specific problems and some maintenance and care tips that may help.
Radha Beauty Diffuser Won't Turn On
When a diffuser won't turn on I find that checking the following usually resolves the issue:
Check the adapter is plugged into the wall and the power is switched on.

Check the power supply is firmly connected to your diffuser.

Unplug both ends of the power supply for 30 seconds, then plug them back in.

Check the instructions that you're switching the diffuser on correctly.
If none of this helps it's likely there is an electrical fault with the unit.
Radha Beauty Diffuser not Misting
If your Radha diffuser is not misting at all or is not misting as strong as it should be check the following:
Was there enough water inside the diffuser?

Pour out any water and refill with new tap water.

Run your diffuser through a cleaning cycle (instructions below).

Make sure you're placing your diffuser on a level and stable source with nothing restricting the airflow.
If none of the above has helped there is likely a mechanical or electrical issue you can't fix.
How Do I Clean My Radha Beauty Essential Oil Diffuser?
Cleaning diffusers only take a few minutes and it means they will run smoother and last longer, so it's a good habit to get into.
I clean my Radha with vinegar. It's quick, easy, and has kept my unit running perfectly for well over a year so far.
A word of warning first. Always check the instructions for the model of diffuser you have to make sure there are no warnings against using vinegar.
When you're ready to go, just do the following:
Start by emptying out any water in your diffuser.

Then half fill it with new tap water.

Add between 5-10 drops of vinegar. There is no hard rule for the exact amount and you can repeat the cleaning cycle if needed.

Turn on your diffuser and let it run for 5-10 minutes to diffuse the mixture.

Turn it off and remove any remaining water.

Take a look inside the water bin. If you can see some oil deposits use a Q-tip and vinegar to spot clean it.

Rinse the diffuser out a couple of times and that's all there is to it.

Refill with water, add a few drops of oil, and enjoy your clean diffuser.
If you want to use Radha Essential Oils you can check my reviews of their top 6 and top 8 oil gift sets here.
Radha Beauty Diffuser Manual
Radha doesn't offer their diffuser manuals online as far as I can find. My diffuser came with one, but I couldn't find it to put a copy here. Sorry!
You can contact their support department at support@radhabeauty.com if you're still having issues with your diffuser.
Troubleshooting Guides for Other Diffuser Brands/Models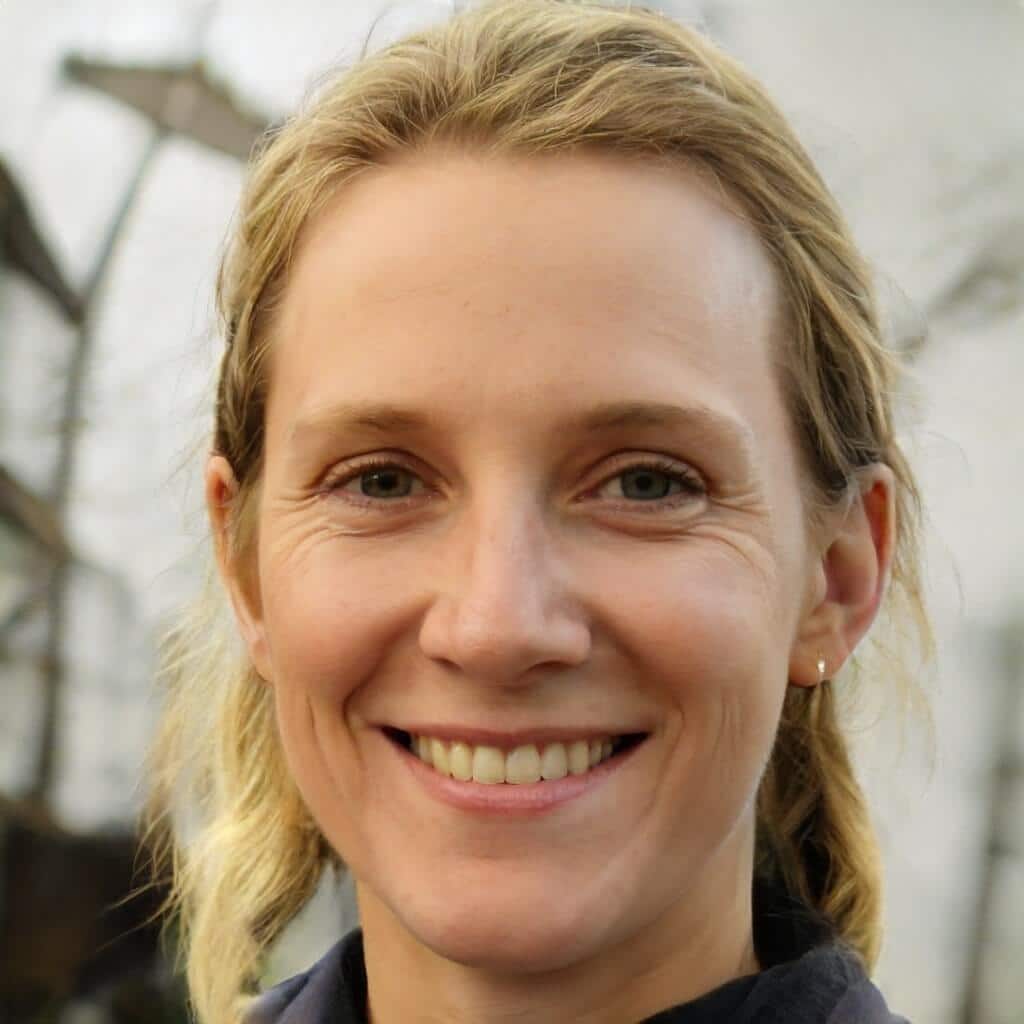 I'm a MA, (CMT) Certified Massage Therapist, Licensed Massage Therapist (LMT), and Reiki Master —  I'm a licensed massage therapist with over 10 years of experience in the industry.