Frankincense oil is one of the most popular essential oils. It has a wide range of uses and health benefits, a warm and spicy aroma, and is incredibly relaxing and enjoyable when diffusing. In this article I will cover doTERRA frankincense essential benefits and uses, I love doTERRA oils and other products, they are one of the most well-recognized brands of oils and deliver quality products.
Frankincense oil is sourced from the resin of a tree that's native to Somalia called a Boswellia carterii, or Boswellia sacara. The word Frankincense actually means 'quality incense' in old French. This oil has been used for thousands of years for some of its healing and relaxing properties, so it's an interesting one to use today.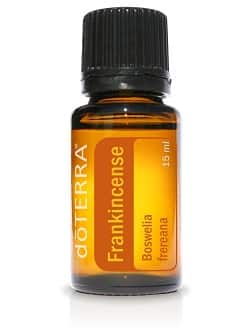 Click here to see this oil on Amazon.
doTERRA Frankincense Essential Oil Benefits and Uses
Here are some of the health benefits associated with frankincense oil:
Relieves Stress and Anxiety
If you're suffering from stress and anxiety try diffusing a little frankincense. It's been used these purposes for thousands of years due to its sedative properties. It's also believed to help you make a spiritual connection.
Helps with Colds and Sinus Issues
Sinusitis can be really uncomfortable to live with, it's like permanently having a cold or other congestive issues. Frankincense can help with these issues, it has strong anti-inflammatory properties and helps to break up phlegm in your lungs.
Relieves Pain and Inflammation
If you are recovering from an injury or suffer from pain or swelling in your joints, tendons, and muscles, frankincense might be what you're looking for. Being a natural anti-inflammatory it's a welcome alternative to traditional medicine.
Helps You to Sleep Better
Lavender is one of the best essential oils to help you sleep better, but frankincense isn't far behind. It has a warm, spicy scent, it's very relaxing and pleasant to relax too. Along with reducing anxiety and opening air passageways it's very effective.
Soothes Digestion
Frankincense speeds up the secretion of gastric juices. If you suffer from bloating, digestive pain, IBS, leaky gut syndrome, stomach cramps, or other similar digestive issues you can find relief with this oil.
Strengthens and Repairs Skin
By adding a couple of drops to a good carrier oil like fractionated coconut oil you can make a lotion that's a powerful moisturizer. Frankincense helps to reduce stretch marks, scarring, and dry skin.
doTERRA Frankincense Essential Oil Blends Well With
Frankincense oil blends really well with citrus oils, and some other oils as follows:
Lime

Tangerine

Sandalwood

Lavender (Perfect blend as a sleep aid)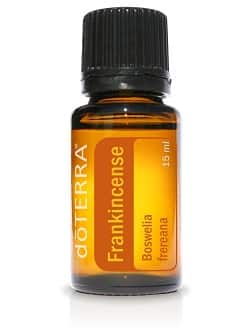 Click here to see this oil on Amazon.
Ways to Use doTERRA Frankincense Essential Oil
Here are five methods of suggested for frankincense oil:
Inhaling Directly – You can carry the bottle around with you for a strong and direct sniff when you want. Otherwise, try putting a few drops on a piece of cloth and keep that on you.
Internal Use – doTERRA list internal use as safe on their site. Dilute one drop of oil with 4 fl. Oz of liquid. I always advise being very cautions when ingesting oils.
Diffusing Aromatically – Frankincense is a great oil to diffuse. All you need is a good diffuser, like this one from Radha, and put a couple of drops in with some water and leave the diffuser to do the work.
Topical Use – Mix a couple of drops with some fractionated coconut oil and you have a massage oil. Check for skin sensitivity first, then rub into the desired areas.
Warm Bath Use – There are few things than taking a long relaxing bath. Add a couple of drops of frankincense oil to enhance the experience and enjoy the benefits of this oil.
doTERRA Frankincense Essential Oil Side Effects and Precautions
One of the great things about essential oils is that there aren't any real side effects to be worried about. Always check for skin sensitivity as discussed above, and use as directed by the bottle.
Always avoid oils coming into contact with sensitive areas such as the mouth, nose, eyes, and inner ears.
Women who are pregnant, breastfeeding, or anyone dealing with serious health issues should consult their healthcare professional before using oils. If you think you have any kind of reactions to an oil, stop use and seek medical help immediately.
In Summary
I hope you're going to give doTERRA Frankincense Essential Oil a try. It has a wide range of health benefits and a lovely aroma. If you're already experimenting with oils it's going to complement your collection, or if you're new to oils it's one of the best to get started with,
Give it a go and see how you get on. Feel free to drop me a comment if you've used this essential oil and have anything to add. Thanks.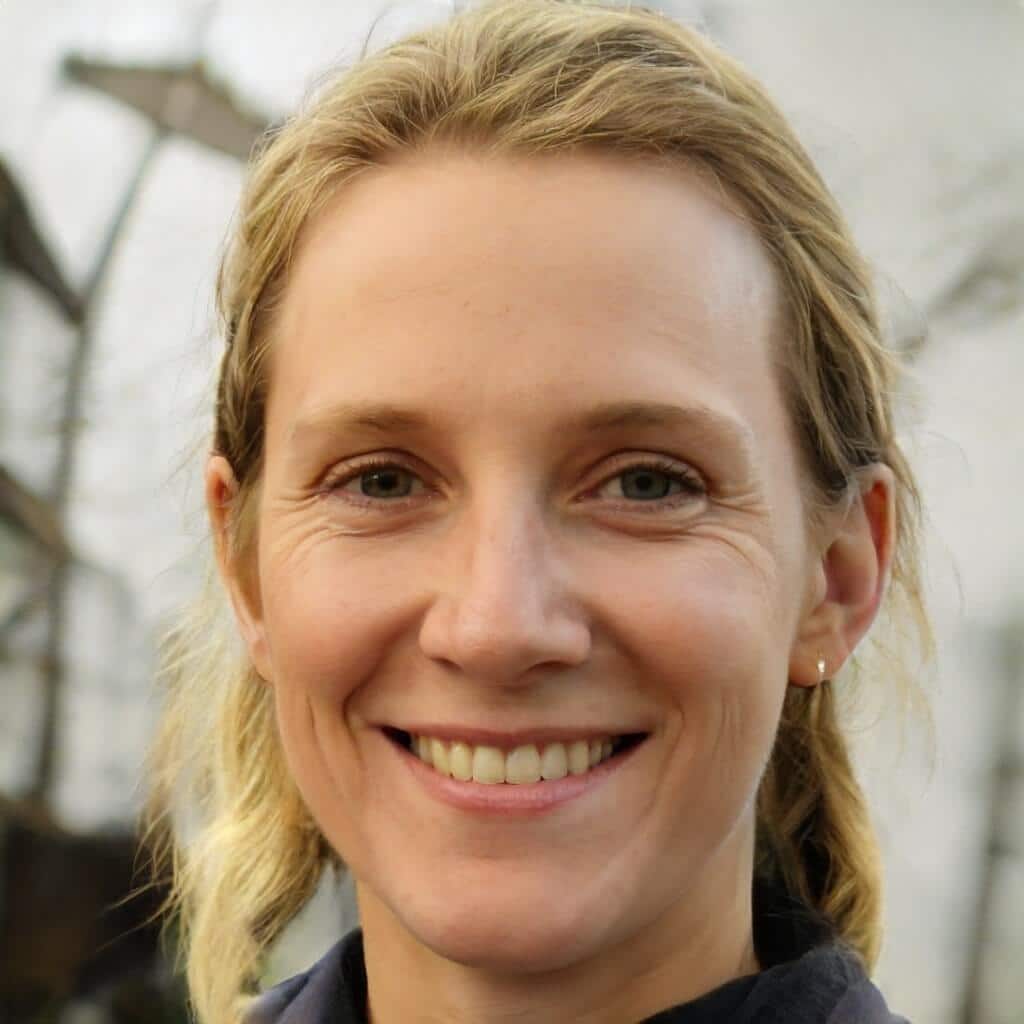 I'm a MA, (CMT) Certified Massage Therapist, Licensed Massage Therapist (LMT), and Reiki Master —  I'm a licensed massage therapist with over 10 years of experience in the industry.