I'm really excited to write up this doTERRA Holiday Joy Blend Review as not only are essential oils really special to me, so is the holiday season. As I'm sure it is to you too!
My favorite things about Christmas and the holiday season include all the foods, smells, aromas, and the feelings of joy and childhood memories they bring.
Aromas, smells, and tastes that are synonymous with the holidays include, cinnamon, nutmeg, orange, clove, and pine. Which is why doTERRA have created a special Holiday Blend that incorporates all of these essential oils, and more.
The scent from this oil personifies Christmas. What better way to get into the mood for the holidays than diffusing some around your home while your cooking or wrapping presents!
As with all doTERRA blends, being formulated with therapeutic grade essential oils means it also has some wellness applications too, so it's not just a delicious smell, it's aromatherapy.
Uses for doTERRA Holiday Joy Blend
Diffusing – This blend is awesome to diffuse around the home, or anywhere else for that matter. Why not take in into your place of work and spread the holiday joy around to get everyone in the spirit.
Follow this guide if you're unsure of how many drops to use in your diffuser. It's one of the easiest ways to enjoy essential oils though, and with one that has such a distinctive aroma as Holiday Joy it's probably the best application.
Topical Use – Topical use means applying to your skin. I always recommend mixing a couple of drops with a carrier oil like doTERRA's fractionated coconut oil to minimize the risk of skin sensitivity issues.
Just add a drop to the back of your neck or your wrists if you want to take the festive scent around with you all day.
Scenting Clothes – If you don't want the scent directly on your skin you can add a drop or two to scarves, which is lovely when it's cold outside and you have your scarf near your face.
Also try it on coats, sweaters, gloves… any item of clothing will do.
Spray Bottle for the Home – Add a couple of drops with some water to a spray bottle for a handy spray application you can use around the home. Give your Christmas tree, wreaths, and other Christmas items a spray to energize it with the holiday scent.
This is also a cool idea to give to someone else to let them try out the blend. You get plenty of drops in the 15ml bottle so I'm sure you can spare are few.
Making Christmas Potpourri – This blend is perfect if you're making some potpourri or you have some that's in need of more scent. You can make a Christmas themed arrangement and give it out as a gift.
Benefits of Holiday Joy Blend
The essential oils used in this blend come together to make mood-lifting blend. The spices wake up the senses and liven up yourself, and the environment around you.
It's also effective at purifying the air and nullifying any bad odors. The citrus in Wild Orange is a powerful cleanser and leaves a lovely fresh scent behind.
doTERRA Holiday Joy Blend Ingredients
There are seven essential oils in this blend as follows:
Siberian Fir
Wild Orange
Clove Bud
Cinnamon Bark
Cassia
Douglas Fir
Nutmeg
and, Vanilla absolute oil.
Precautions When Using Holiday Joy
Always keep out of reach of children and pets. If you're pregnant, breastfeeding, or under the care of a doctor for any serious conditions always seek medical advice before using.
Keep away from sensitive areas like the eyes, nose, ears, and mouth. Use a small amount on a test area of skin before using in a larger quantity to test for any skin sensitivities too.
When used within the guidelines on the bottle and sensibly essential oils are very safe and do not pose any side effects.
What Does doTERRA Holiday Blend Smell Like?
It smells like Christmas!
It has a warm and spicy aroma. With a fresh and sweet tone too. The cinnamon, nutmeg, and clove give this blend a nice spicy tone. You can really smell the citrus from the Wild Orange too which adds to the festive aroma.
It smells like fresh gingerbread being cooked, cinnamon buns, warm Christmas wine, everything you associate with Christmas all wrapped up into one blend. It's really, really, lovely to be around and has to be experienced to fully appreciate.
Want to Bring a Little Holiday Joy in a Bottle into Your Life?
It's a seasonal blend so you may not use it outside of the holidays. But then again, you might. I'm crazy about cinnamon and holiday spices so I will be using this throughout the year.
It's the perfect gift for essential oil lovers too. Christmas is the time of year to show your appreciation to others, and what better way then giving them a bottle of doTERRA's Holiday Joy blend!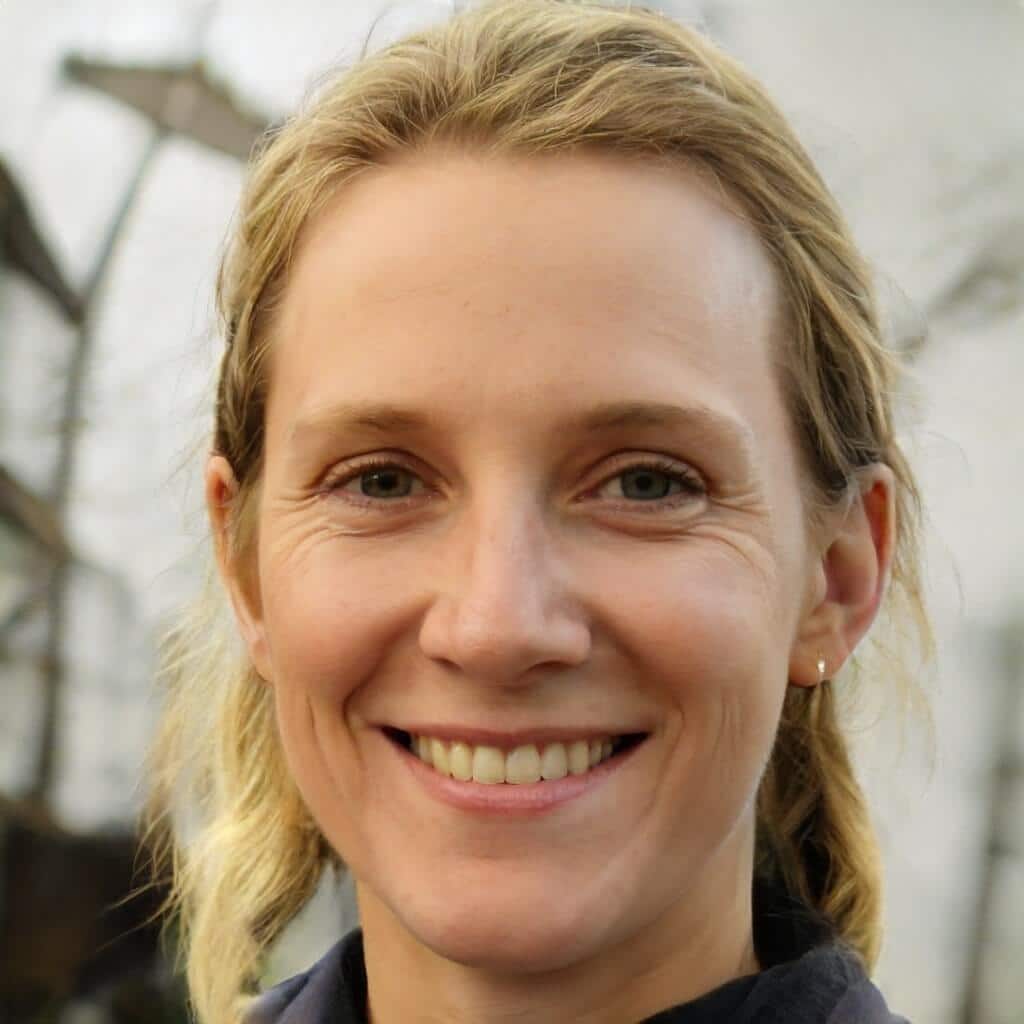 I'm a MA, (CMT) Certified Massage Therapist, Licensed Massage Therapist (LMT), and Reiki Master —  I'm a licensed massage therapist with over 10 years of experience in the industry.