Chapped, cracked, or dry lips can be really uncomfortable. Doing nothing about it only lets your lips get more cracked and chapped and before you know it, it's painful eating, drinking, and incredibly distracting.
Using essential oils for chapped lips is one of the best ways to get your lips back to their moisturized and healthy best. Essential oils are natural oils sourced from plants and herbs, it's a better alternative to chemically enhanced produced with less risks, and a much better aroma.
What Causes Chapped Lips?
Chapped lips or dry lips as the condition is also called can be caused by a few things. It's usually down to cold weather, licking your lips too often, or sometimes a side effect of medication.
Our lips do not have oil gland likes our skin does. So they can dry out, and not being able to moisturize when they dry out the skin can start to crack. Combined with less moisture in the air in the colder months your lips can dry out faster.
It's a fairly common condition, and while it's not serious it can be very annoying and uncomfortable. There is also a risk of infection if you don't treat dry lips, so it's important to do something about it.
Best Essential Oils for Chapped Lips
Lavender Essential Oil
Lavender is one of the most popular essential oils due to its powerful healing properties. It's great for all kinds of skin issues, chapped lips included. Stir a couple of drops with a good carrier oil and apply to dry lips.
Chamomile Essential Oil
Chamomile is high in anti-inflammatory properties and reduces pain and swelling associated with chapped lips.
Frankincense Essential Oil
Another of the best essential oils for skin care and general skin health is frankincense. You can make a lip balm or mix with a carrier oil and apply to lips to moisturize and rehydrate your lips.
Jasmine Essential Oil
Jasmine is an antiseptic and disinfectant. It's used in a wide range of dry skin remedies, as well as treating conditions like dermatitis and eczema. It will soothe the pain and itching as well as helping fend off infections to badly chapped lips.
Peppermint Essential Oil
Peppermint essential oil contains L-menthol, a compound with anti-inflammatory and painkilling properties. It's also an oil used to soothe itching, like bug bites, skin conditions, and chapped or dry lips.
doTERRA Lip Balm Recipe for Homemade Essential Oil Lip Balm
Lip balms are a great way to cure dry lips. They are easy to carry around and apply, and they are actually a lot easier to make than you probably think.
Homemade lip balms are fun, cost less than buying one over-the-counter, and you can ensure only natural high-quality products are being used.
Homemade Essential Oil Lip Balm Recipe
Ingredients
10 Drops of lavender essential oil

20 Drops of peppermint essential oil

½ ounce of shea butter

½ ounce of cocoa butter

1 ounce beeswax

1 ounce coconut oil

Lip balm tubes/containers
Directions
Add the butters, wax and coconut oil into a glass bowl

Bring around 1 inch of water to the boil in a saucepan

Add the glass bowl to the boiling water to melt the ingredients

Give the ingredients a gentle stir to mix all the oils and butters evenly

Remove the mixture from the heat and let it cool for 2-4 minutes

Add the essential oils and mix

Pour the lip balm into the containers
You can use any of the oil mentioned above if you want a different aroma. You can also make the texture firmer by adding a little more beeswax if you prefer.
Using Essential Oils Safely
Essential oils are concentrated substances. They can cause irritation for some people when used undiluted so always test on a small area first.
I always recommend diluting with a carrier oil like fractionated coconut oil to be safe, especially if you're using them on broken or flaky skin like on dry lips. You will still get all the health benefits of the oil, without the risk of skin sensitivity.
Women who are pregnant or breastfeeding should not use essential oils, neither should children. If you have any concerns always check with your doctor before using essential oils. They are however very safe when used correctly.
In Summary
Be prepared this winter, you don't have to suffer from chapped lips. Get some essential oils in ready and start experimenting now if you want to be prepared, you'll enjoy the lovely aromas and moisturizing feeling.
When using correctly, essential oils are some of the best options for dry and chapped lips. They are natural, hold powerful healing properties, feel great, and will leave your lips looking awesome.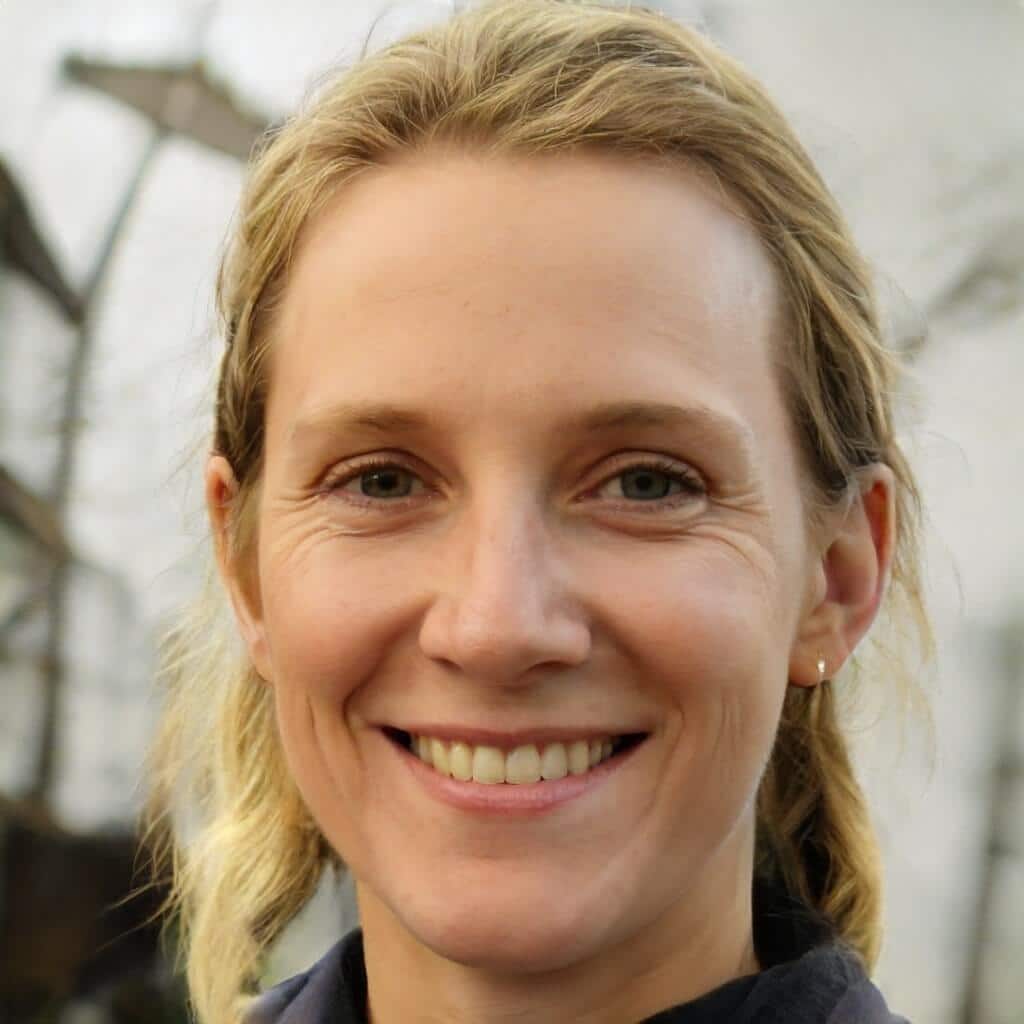 I'm a MA, (CMT) Certified Massage Therapist, Licensed Massage Therapist (LMT), and Reiki Master —  I'm a licensed massage therapist with over 10 years of experience in the industry.