This plant extract, or essential oil is obtained from different species of spruce trees, such as the Canadian black spruce tree. Black spruce essential oil benefits and uses cover a wide range of useful health benefits. Such as strengthening the immune system, being mentally relaxing, reducing inflammation and more.
Another popular spruce tree from which spruce essential oil is extracted is hemlock spruce. The hemlock spruce has a "Christmas tree" scent and the Canadian black spruce tree has a "deep forest" scent. Both aromas are excellent for meditative and yoga use due to their elevating and calming effect.
The essential oil is extracted by steam distilling the leaves, twigs and needles. These are harvested from January to April when the essential oil is at its highest. Spruce thrives in the wet cold climate of North America and is commonly found in Canada from the Pacific Coast to the Atlantic Coast, Alaska, Newfoundland, Labrador, and some of the northern states of the U.S.
Black Spruce Essential Oil Benefits and Uses
Provides Emotional Healing
As with most woody oils, spruce essential oil is both stimulating and grounding at the same time. It can energize a person who is feeling melancholic and lethargic and it has a calming effect on a person who is hyperactive and nervous.
The clean, fresh scent of spruce essential oil helps people get in touch with their true feeling by clearing any emotional blocks along with feelings of goodwill and harmony. Spruce essential oil's calming, fresh, restoring scent comes from the rich composition of monoterpenes found in the oil.
This is why it is a great essential oil to use during yoga and meditation.
Improves Concentration, Focus, and Memory
This essential oil is very beneficial in improving the concentration level and memory power of a person. It can also cure mental problems such as short term memory loss.
Got an exam coming up or struggling to focus on a project? Use a diffuser to create a fine mist in the air and let the properties of the oil be absorbed.
Provides Relaxation from Mental Stresses
To give yourself fast relief from mental stress conditions and to help you have a positive mentality massage your body with the essential oil.
Try rubbing a little into your temples mixed with a carrier oil if you have a headache. Or a relaxing muscle massage for a complete, relaxing experience.
Health Benefits for the Endocrine System
Here are some of the health benefits associated with black spruce essential oil:  
Fortifying and stimulating your immune system

Regulating the adrenal hormone to help your body deal with "fight-or-flight" and stress situations

Controlling some cases of hyperthyroidism

Relieving respiratory tract infections like bronchitis or asthma

Fighting off fatigue, including chronic fatigue and nervous exhaustion

Working as an expectorant to relieve mucus when you cough

Calming skin outbreaks triggered by stress or hormonal imbalance

Soothing skin conditions like eczema, seborrhea dermatitis, dermatitis, and psoriasis
Soothes Muscle Contractions  
The essential oil is very effective in prevention of muscle contractions that if left untreated can cause chronic pain. It will help to alleviate joint pain and other minor and major orthopedic sprain pain.
Helps Treat Inflamed Stomach and Digestive Issues
Stomach inflammation or burning of stomach is a common problem that every two out of one hundred people face. When you consume a diet that is made from the essential oil it will help to deliver fast relief from these problems.
Although spruce essential oil is non-toxic it should be diluted with a carrier oil like olive oil. To make a two percent dilution add twelve drops of the essential oil to thirty milliliters of carrier oil.
It's Great for Pets Too  
Combine spruce essential oil with cedar wood oil to use when bathing your pets. By applying it to their coats you can help rid them of ticks.
You can also make a handy spray bottle up as a natural solution to tick care. Some pets are allergic to harsh chemical treatments, or you may just not want to use them so this is a great alternative.
Helps Soothe and Reduce Respiratory Problems  
This is a good analgesic that can help to prevent complex respiratory therapeutic effect that can occur in your respiratory system. It has disinfectant, expectorant, and anti-tussive properties.
Can Help Cure or Reduce Lung Problems
The expectorant property of spruce essential oil is a good remedy for all types of lung ailments. It also has a high content of esters that contributes to its antispasmodic and balancing properties.
This is why the essential oil is often added to massages, saunas, and hot baths. The most remarkable quality is the ability of this essential oil to clear "blockages" both emotional and respiratory.
Protects Your Body from Airborne Diseases
This oil is very effective at helping to protect you from different airborne diseases which can be due to air pollution. It can safeguard your respiratory tract from the effects of air pollution by removing breathing ailments.
Helps Boost Your Natural Energy Levels  
It not only boosts your energy level but it can also give strength to your bones to get relief from fatigue that can happen due to mental pressure, extra work, and intense work-out sessions.
Strengthens Your Immune System
In addition to helping improve the functioning of your immune system spruce essential oil will help to safeguard your cells from fungal attacks and infections.
Helps to Regulate Your Metabolism
Spruce essential oil not only helps regulate the proper function of metabolism but helps to control all the metabolic activities of your body and helps to prevent any type of metabolic disorder.
Improves the Appearance and Quality of Your Skin  
Spruce essential oil is suited well to all skin types. Always test for sensitivity first, then massage areas of your skin with a few drops of spruce and a good carrier oil into your skin to give a nourishing and refreshing look and feel.
Supports Your Urinary Tract System
Spruce essential oil has anti-inflammatory, antispasmodic, antiseptic, and antifungal properties, all of which can help to keep your urinary system healthy.
Black Spruce Essential Oils Blends Well With
The oils that black spruce blends well with include:
Cedarwood

Pine

Rosemary

Frankincense
Ways to Use Black Spruce Essential Oil
There are many ways you can use essential oils. Some suggested methods of use for black spruce include:
Diffusing – If you're using the oil to help you relax then diffusing is often the best method. You can relax in a quiet room and get comfortable and let the diffuser do the work.
It's a great opportunity to meditate or just collect your thoughts and really let the properties of the oil get it work.
Topical Use – Being an oil that's great at supporting blood flow to tired muscles it's a great choice for a massage. Mix around 5 parts carrier oil like fractionated coconut oil to 1 part essential oil.
Warm Bath – Spruce is great at relaxing and calming your mind and body, and where better than in a relaxing, hot bath. Just add a couple of drops to the hot water, you'll benefit from the steam and contact with your skin.
Black Spruce Essential Oil Side Effects and Precautions
Essential oils are natural products and do not have many side effects when using correctly. The main concern is always skin sensitivity when using topically. So, always test a small area of skin first and dilute heavier with carrier oils if necessary.
This oil is not recommended for women who are pregnant or breastfeeding. If you are being treated for a health condition or have a chronic condition then seek medical advice before going ahead and using spruce.
In Summary
Black Spruce and White Spruce essential oils are great oils to use if you're looking for a natural way to treat all the health issues covered above. I mostly diffuse it in the evenings or when I go to bed, how do you use it?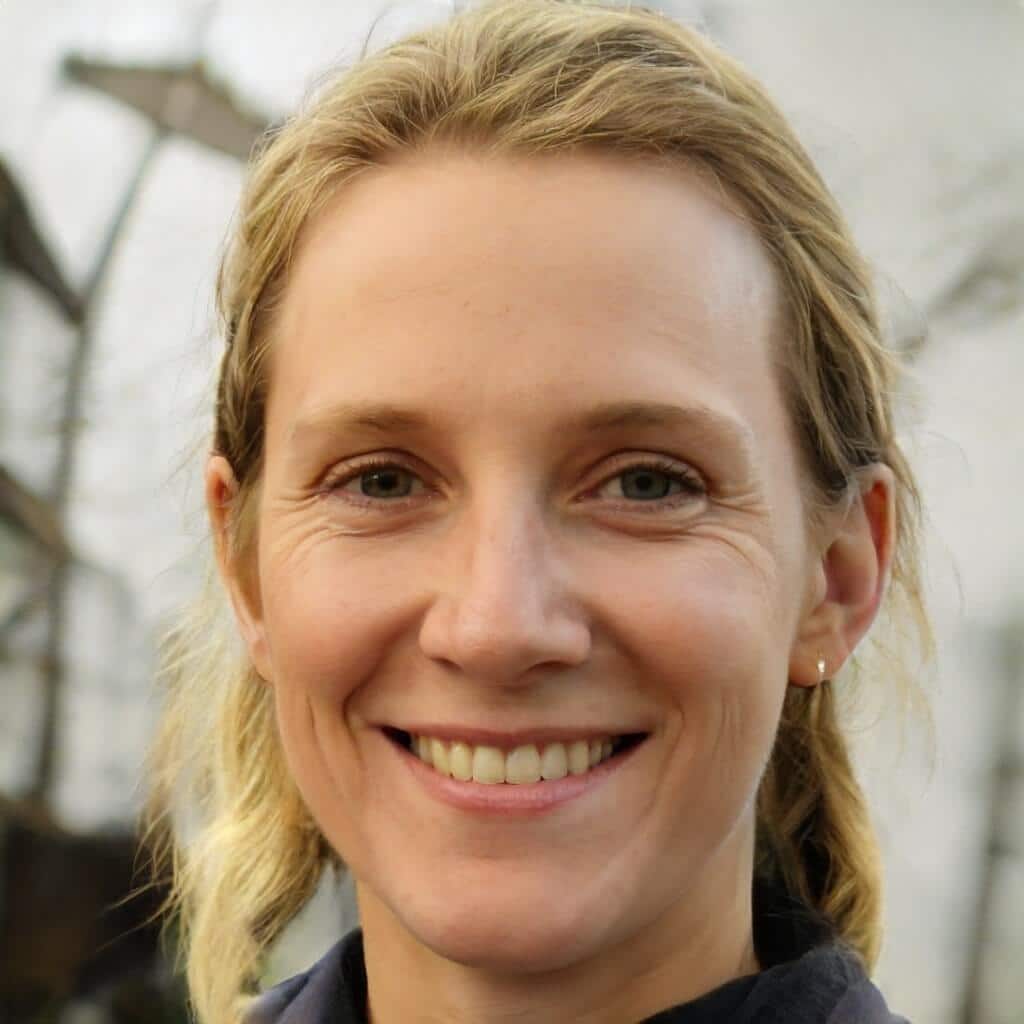 I'm a MA, (CMT) Certified Massage Therapist, Licensed Massage Therapist (LMT), and Reiki Master —  I'm a licensed massage therapist with over 10 years of experience in the industry.