One of the wonderful forms of massage therapy I experienced while in Thailand a few years ago was a hot compress ball treatment.
Although it's very popular and easy to find therapists offering this form of therapy in Thailand, it's still relatively rare in the US as far as I've seen.
Which is why I thought I'd write up this article. Anything I can do to spread the awareness of this incredibly therapeutic and beneficial treatment, the better.
If you're interested in the benefits of a Thai herbal hot compress ball massage, want to buy your own compress balls for your business or personal use, or the background of this therapy – read on!
History of the Thai Hot Compress Ball Massage
The techniques and use of herbal compress balls in this form of massage therapy date back thousands of years.
Research points towards the techniques being introduced to Thai therapists by Indian monks when they were building monasteries in Thailand.
The herbal compress balls as called 'luk pra kob,' in Thai. Translated into English this literally means 'herbal pressing sphere.' Pretty accurate description!
This form of massage was developed to help relieve pain and inflammation. The herbs were carefully chosen for their healing properties.
When blended together they provide a powerfully relaxing massage that heals sore muscles, relaxes the mind and body, reduces inflammation, aches and pains, and more.
Benefits of Thai Herbal Hot Compress Ball Massage
Here are some of the key benefits of Thai herbal massage:
Improves circulation – Like all forms of massage therapy, the hands-on work with the soft tissues promotes better circulation.
Reduces muscle tension – The combination of heat, herbs, and massage techniques are very effective at relieving the build-up of tension.
Nourishes skin – The herbs nourish your skin, reduce the appearance of scarring and blemishes, and relieve irritation.
Flushes toxins – It stimulates the removal of more toxins. Helping you feel better, your body function better, and improving your health.
Relieves pain – The herbs used in the compress have powerful pain relieving properties, you'll feel the benefit of this during and after the massage.
Strengthens immune system – All of the above benefits combine to help improve your immune system. Ensuring you feel and maintain a healthy balance and can fight off illnesses.
Where to Buy Thai Hot Compress Balls?
The best two places online I found to buy the compress balls are Amazon and eBay. Here are a couple that should be what you're looking for, or you can browse for more:
5 X Thai Spa Herbal Hot Compress Massage Balls
[thrive_link color='green' link='http://amzn.to/2HfsNvr' target='_blank' size='medium' align='aligncenter']Click here to buy this Thai compress ball on Amazon[/thrive_link]
Thai Herbal Spa Compress Massage Ball Eco Wellness 200g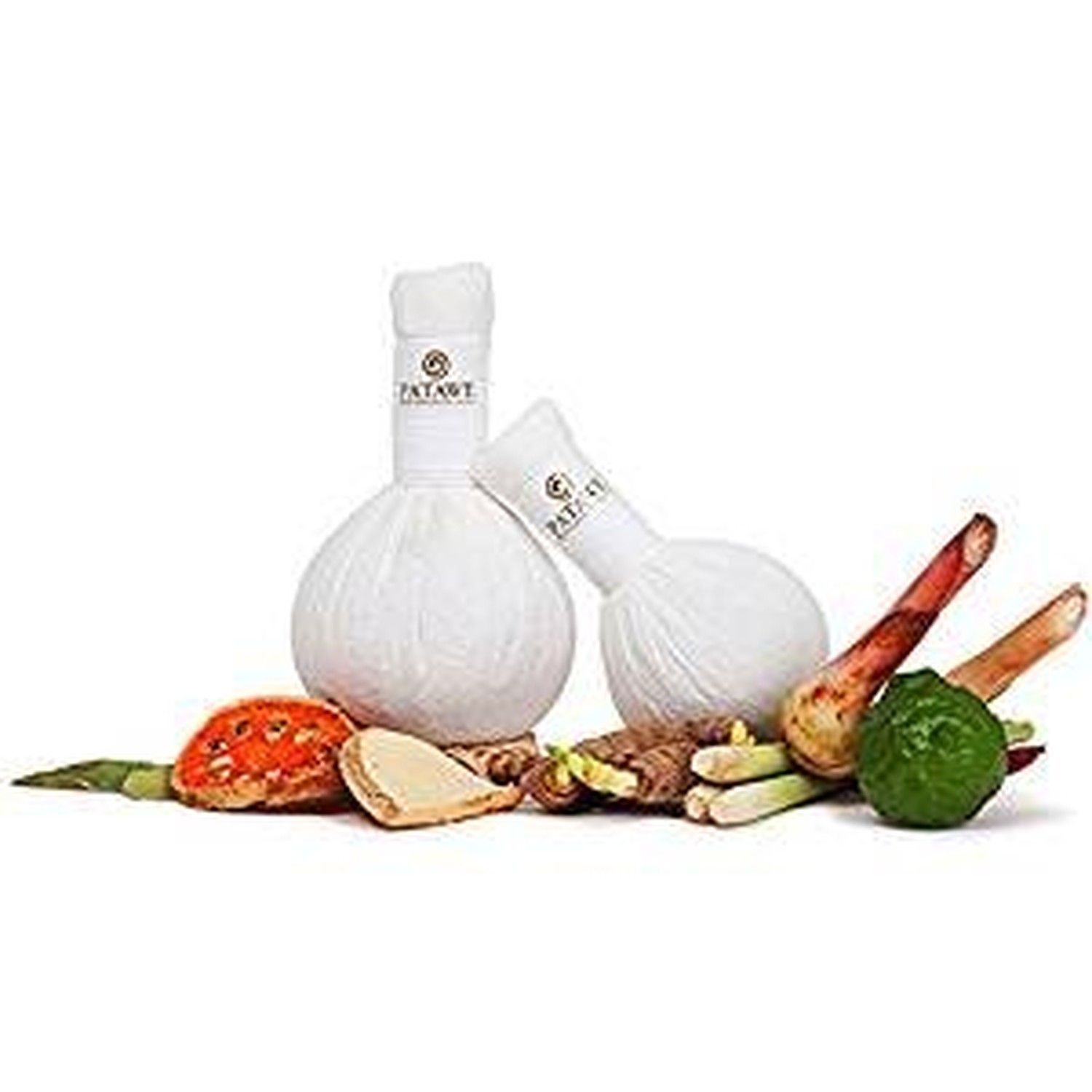 Click here to buy these compress balls on eBay!
Thai Herbal Compress Ingredients
If you're interested in the ingredients used to make the compress balls here is what you will find in most traditional balls:
Camphor

Ginger

Kaffir Lime

Lemongrass

Sea Salt

Tamarind Leaves

Turmeric
Don't take this as an exact list. The herbs used can vary depending on where the balls are made and by whom.
Therapists can also tailor the herbs to be most beneficial for the person they are being used on. So, they might add herbs with more anti-inflammatory properties or stronger scents for sinus problems, etc.
If you want instructions on how to make Thai compress balls read this post.
What Is a Thai Herbal Compress Massage?
To perform a Thai compress ball massage, first, the compress balls are heated up. Traditionally this would be done in a bamboo steamer, but it's also common to see electric heaters now.
There will be at least two balls too depending on the duration of the massage. So when one has cooled it can be swapped for a hot one and the massage can continue without interruption.
The therapist will then use a wide range of massage strokes as you would experience in a Swedish massage, with some similarities to a hot stone massage they way the compress balls are used.
It's a healing massage. Very effective at restoring balance, energy, aiding recovery from injuries, and helping the recipient feel their best.
This video gives a great demonstration of how to make the herbal balls and perform a Thai Herbal Massage: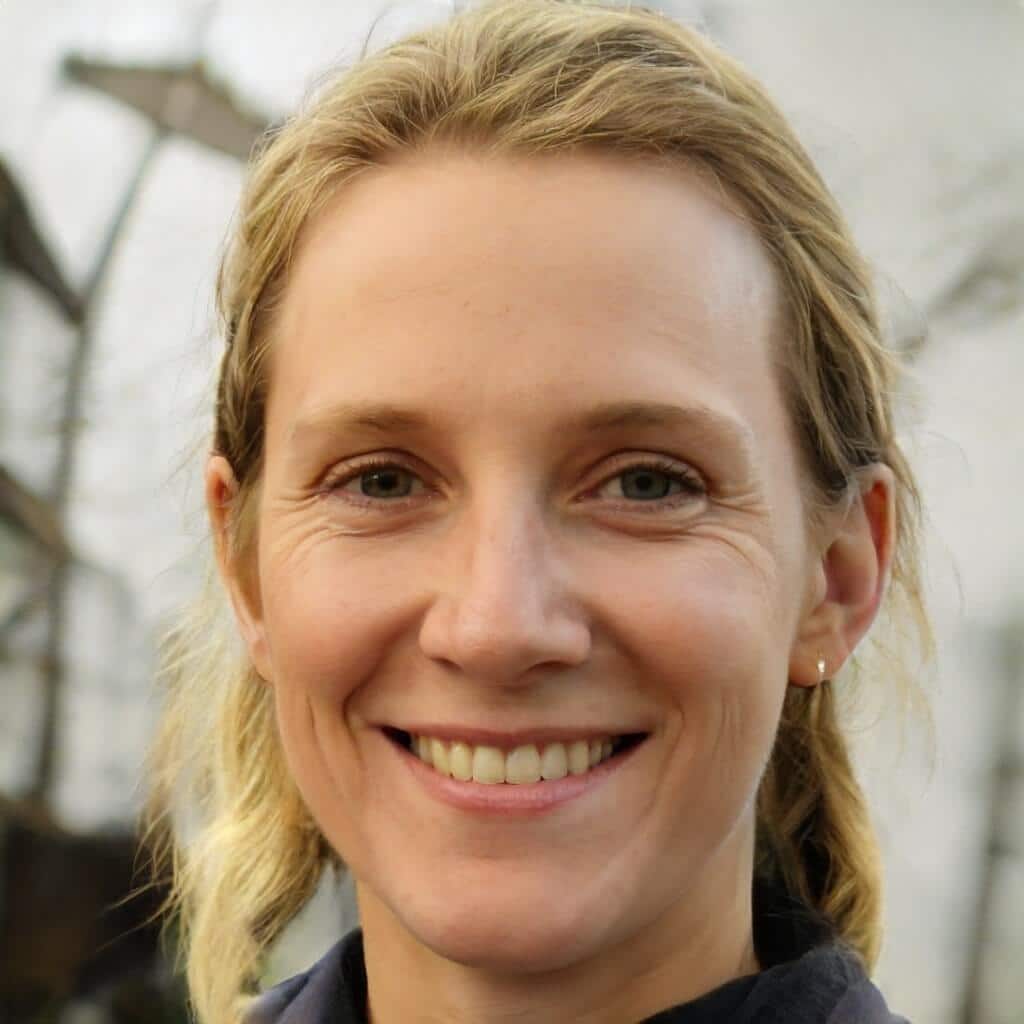 I'm a MA, (CMT) Certified Massage Therapist, Licensed Massage Therapist (LMT), and Reiki Master —  I'm a licensed massage therapist with over 10 years of experience in the industry.