While discussing essential oils and fragrance oils with friends a lot of times one that comes up is banana scent. Bananas are one of the most popular fruits worldwide, they are really easy to eat and taste great, right? Maybe you're one of the few people that don't like bananas, but that doesn't mean you can't enjoy the scent!
Banana essential oils are fragrance oils. They are made from some synthetic processes as there are not the essential oil properties to extract from the bananas. So you cannot use banana essential oil or fragrance oil for the health properties associated with eating the fruit. The oils are just to be used for the scents.
The scent of banana is a nice sweet scent too. For me, just taking a whiff of banana oil brings back fond memories of trips I've had in tropical locations with beaches, fresh fruits, and market stalls with bananas. Which is why I love this scent and decided to write about it.
As always, different brands and products contain different ingredients and smell different. I've had everything from weak to strong, with some not even smelling like banana. I only recommend products I'm extremely impressed with, and that's what I'll cover in this article.
Essential Oils vs Fragrance Oils
As mentioned in the opener it's banana fragrance oil that is used in aromatherapy, not an essential oil. The difference between fragrance and essential oil can be confusing at first. But, the basic difference is that essential oils use natural properties extracted from plants and herbs. While fragrance oils are synthetically produced to smell like the real thing.
One of the main pros to fragrance oils is that some people have allergies to essential oils. Fragrance oils are not going to cause any reaction, the only downside is not liking the scent. Not going to be a problem with bananas!
Banana Fragrance Oil Benefits and Uses


As already discussed, fragrance oils do not carry the health benefits of essential oil. They are however still very popular because they have a lot of other uses and benefits. The main uses for banana fragrance oil include:
Great if you love the scent of the real fruit

It's a way to have the scent in your diffuser that isn't available as an essential oil

If you're allergic to the fruit then this is an allergy-free substitute

Fragrance oils are better in shared spaces to consider other's

Perfect for adding to products as discussed below
Here are some idea for using banana fragrance with homemade products:
Making Scented Soap
Soap making is a fun and popular thing to do. Not only do you save some money, have an activity to do and keep kids interested, you can add your own scents and make some unique soap. Never tried banana soap? Give it a try.
Making Scented Candles
I covered how to make scented candles with oils. It's something I enjoy doing, and although I haven't done it with banana oil yet, I'm going to. Wouldn't it be cool to use a banana shape mould and make a banana candle as a gift for someone.
Enjoying a Scented Bath
Just like essential oils, fragrance oils can be used to give a bath a nice scent. I'm not sure about banana here, but I'm sure someone will love it.
Making Perfume
Fragrance oils are always fun to experiment with when making perfumes, and don't be afraid to mix a few together to create a unique scent you'll love. Banana works well with all those other tropical fruits, like coconut, mango, pineapple, and strawberries. (see below)
Banana Fragrance Oil Blends Well With
Some of the other fragrances that blend well with banana include:
Set of 6 Tropical Premium Grade Fragrance Oils
This collection of 6 premium grade oils sets you up with all you need to get started making some scented products and unique blends of your own.
The oils come in 6-10ml glass amber bottles with an easy euro dropper top, making it easy to measure out drops. This set makes a perfect gift for someone special too, you can direct them to this post and help them get started with using fragrance oils.
Precautions When Using Banana Fragrance Oil
I have to cover safe use when using fragrance oils. Please remember that they are chemically produced, and therefore you should never ingest oils or let them come into contact with broken skin.
They can be used topically when diluted with a carrier oil. Please read my post on how to use carrier oils before doing so.
In Summary
Banana fragrance oil is one of the more fun and nice smelling oils on the market. It's an oil you can use in a range of different housemade products, or just diffuse the scent into your home.
Oils are fun to experiment with, see what works best for you. I hope I've helped introduce this fragrance to a few more people, and if you have any blends or uses that you want to share please do so.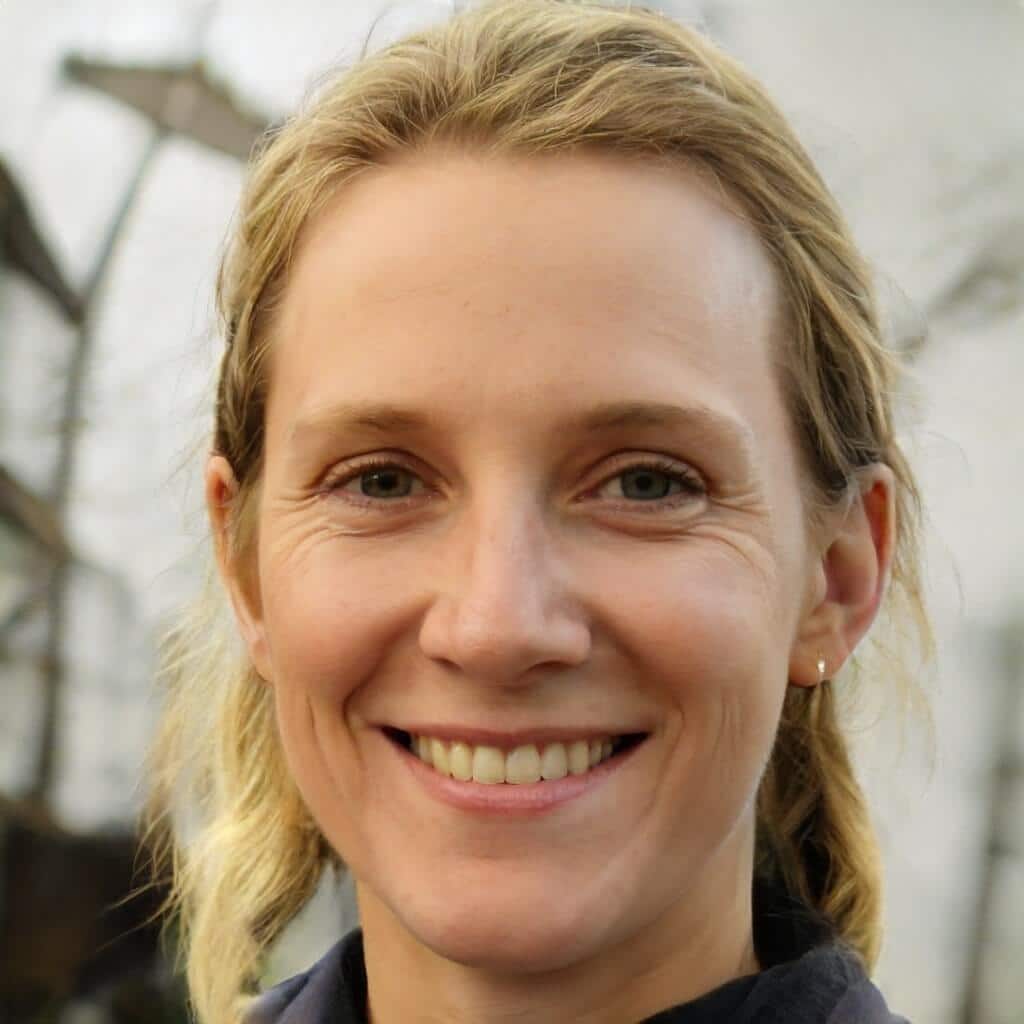 I'm a MA, (CMT) Certified Massage Therapist, Licensed Massage Therapist (LMT), and Reiki Master —  I'm a licensed massage therapist with over 10 years of experience in the industry.