I've tried a few of doTERRA's blends but somehow the Deep Blue Soothing Blend had passed me by until a friend gave me the remainder of her bottle recently. I was more than impressed, this blend delivers a minty fresh aroma, and is incredibly relaxing and soothing.
You have probably heard of doTERRA and their range of essential oils, but maybe not seen their blends. Their blends are skillfully and deliberately designed by their team of aromatherapists to make a powerful blend that targets specific health issues.
Deep Blue has been formulated to include some of the best essential oils used in relaxing massages. When combined you get an even more satisfying massage, take it from me, a massage with a few drops of this oil and you're in heaven.
Here is a complete review with all the specifics, ways to apply and use this oil, and what you can expect from it.
Click here to buy this oil on Amazon!
doTERRA Deep Blue Soothing Blend Essential Oil Review
doTERRA Deep Blue Soothing Blend Health Benefits and Uses
Pre and Post Exercise Massage – Try using Deep Blue as part of your warm-up and cool-down exercises, especially on your feet and ankles. This will help relax the muscles and reduce the chance of straining or inflammation.
Growing Pains – This oil is really effective at soothing growing pains kids experience. Rub some into their legs before they go to bed, the soothing aroma and the message properties of the oil will help them wake up without pain.
Neck and Back Pain Relief – Almost everyone experiences back or neck pain of some kind. Whether you do physical work for your day job or sit at a computer for long hours, both cause tension to build up in your muscles. Treat your body to a relaxing and satisfying massage.
How to Use doTERRA Deep Blue Essential Oil
Deep Blue is a wonderful massage oil so it's best used as a massage oil, but there are other ways to use this oil. Try the following:
Topical Use – Mix a couple of drops with a little fractionated coconut oil or another carrier oil before using to minimize skin sensitivity. Massaging muscles after a workout or if you're tired from a long day makes for an incredibly relaxing and satisfying experience.
Hot Bath – Adding a couple of drop to a hot bath is almost as rewarding. You will still feel relaxed and relieve muscle soreness while enjoying the aromatherapy from the steam.
Diffusion – Diffusing oils is fun and a way for others to enjoy them too. Just add a few drops of oil and some water and let your diffuser do all the work.
doTERRA Deep Blue Soothing Blend Ingredients
The essential oils used in this blend have been carefully selected for their collective soothing properties to compliment each other and make this powerful blend.
Here are the oils used in this blend and the properties they carry:
Wintergreen – Reduces pain and swelling.
Camphor – Relieves digestive issues and reduces nerves.
Peppermint – Soothes digestive issues and bloating.
Ylang Ylang – Antidepressant properties and aids digestion.
Helichrysum – Anti-inflammatory and stimulates internal organs.
Blue Tansy – Relieves stress and anxiety.
Blue Chamomile – Promotes better sleep and relaxation.
Osmanthus – Soothes stomach pains and stimulates healing.
Side Effects of Deep Blue Blend Oil
There are some contraindications and precautions when using all oils. If you're pregnant or breastfeeding always consult a doctor before using. Same with most health conditions, if you're taking medicine it's best to run the use of oils past your doctor first.
Some people experience skin sensitivity. Always test a small amount of oil on a small area of skin first to test for a reaction. Avoid allowing the oil to come into contact with sensitive areas like eyes, nose, mouth and ears.
Click here to buy this oil on Amazon!
In Summary
I've read hundreds of reviews from customers that have used this oil and there isn't a bad word said. A lot of people have found it incredibly effective at soothing pain associated with arthritis or nursing injuries.
What I like about these blends is that they are much more effective that individual oils. There is something special about blending oils as is done in aromatherapy. I can't see I will be using the individual oils in this blend much in the future when I can just use this Deep Blue blend.
Most people end up having a bottle of Deep Blue on hand as a solution to aches and pains for the whole family. Rubbing this into aches and pains, or conditions like plantar fasciitis, frozen shoulder, tennis elbow, etc, can provide some much needed relief and a lovely aroma too.
doTERRA Deep Blue Blend Video
https://www.youtube.com/watch?v=aOhkMZxpE2k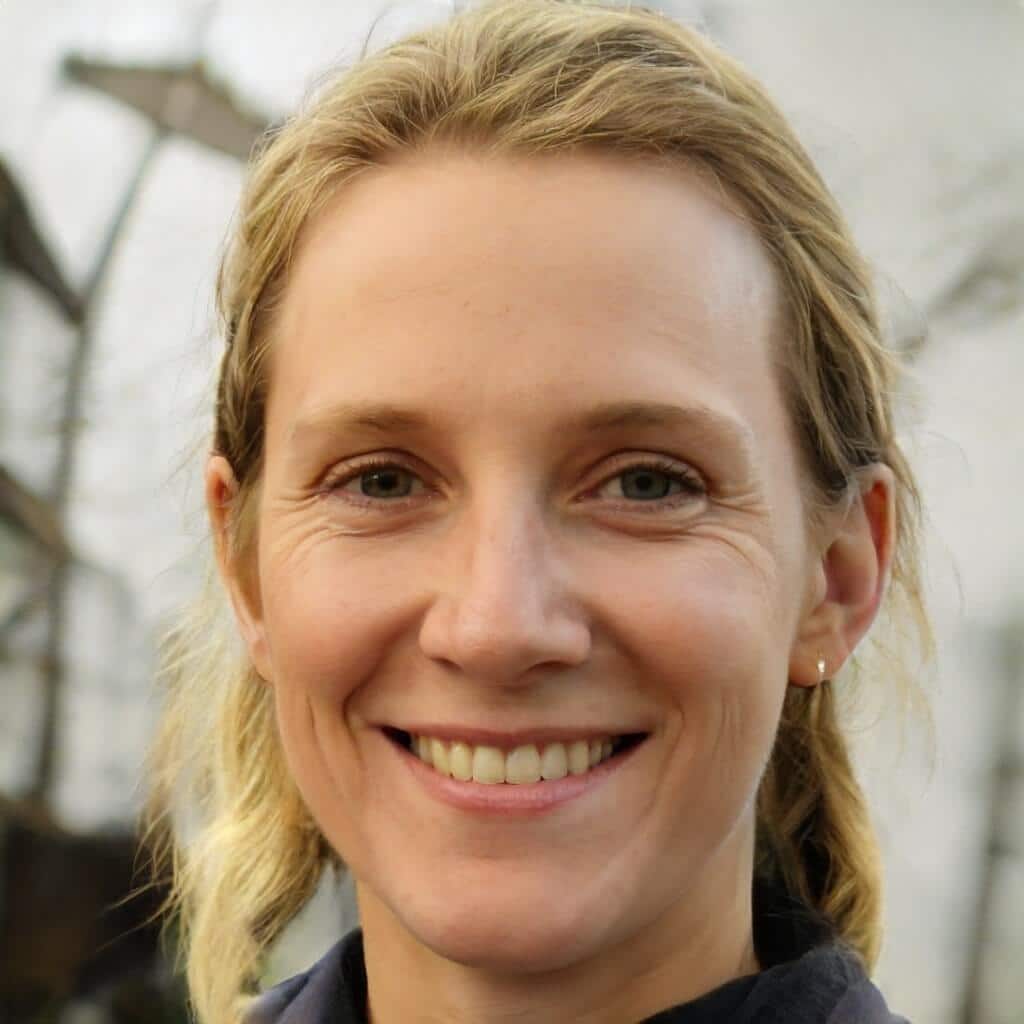 I'm a MA, (CMT) Certified Massage Therapist, Licensed Massage Therapist (LMT), and Reiki Master —  I'm a licensed massage therapist with over 10 years of experience in the industry.