If you enjoy drinking teas for their health and wellness applications then the benefits of cumin coriander and fennel tea (or CCF as it's called) are going to be of interest to you.
This tea is prepared using the three ingredients in the name, cumin, coriander, and fennel. Each of these spices have some powerful and unique health benefits, mostly in regard to digestive health and weight loss.
It's commonly used in Ayurveda to soothe digestive issues such as bloating, flatulence, and stomach cramps. Although the taste takes some getting used to for some, it's a nice aromatic, warming taste.
Let's take a look at these three ingredients and the health benefits they bring to the tea:
[thrive_link color='green' link='http://amzn.to/2nwuPgk' target='_blank' size='medium' align="]Shop Now at Amazon[/thrive_link]
Cumin
Cumin is a spice that was native to Egypt. It's now grown in many countries with a hot climate, such as China, India, North Africa, and some parts of the Americas.
It's commonly used in curries, savory spice mixtures, stews, and meat dishes, and has a distinctive aroma that's hard to mistake, and lovely to smell.
Cumin is great for digestive health. It also helps to improve your immunity, treat piles, help with the symptoms of insomnia, asthma and other respiratory issues, skin conditions, and even help relieve the common cold.
For a spice that tastes great, add flavor to dishes, it's easy to use and has a wide range of health benefits.
Coriander
Coriander is believed to be native to the Middle East, but now grows all over the world is widely used in cooking, teas, and a wide range of other products.
The seeds come from the Cilantro plant, and the leaves are also used. The seeds have a warm taste, and are mild and sweetish with a citrus undertone that gives it a unique and enjoyable flavor.
Coriander is also great for digestive health and is a good source of fiber. It's rich in magnesium, iron, manganese, as well as vitamins K and C, and protein.
Did you know that coriander is also used to flavor alcohols and cocktails, it's actually the second most important botanical in Gin.
Fennel
Fennel is both a spice and a herb, and interestingly all parts of the plant is edible and used in cooking, teas, and other products.
Native to the Mediterranean, this plant has a long history of being used for it's ability to help with digestive issues along with some other health and wellness benefits.
Fennel is high in fiber, and also contains potassium, vitamins C and B-6. It's known to help decrease the risk of heart disease, as well as helping relieve bloating and flatulence, stomach cramps, and other digestive issues.
Uncooked fennel has a mild licorice flavor and is great in salads, while cooked it's used in a wide range of dishes and brings a softer, more aromatic flavor to the dish.
Homemade Cumin Coriander and Fennel Tea Recipe
If you enjoy making your own teas from fresh ingredients it's quick and easy to make this tea. Just follow these few steps:
Ingredients:
1 teaspoon of cumin

1 teaspoon of coriander

1 teaspoon of fennel seeds

1 teaspoon of honey or sugar (depending on preference)
Directions:
Crush the fennel seeds into a fine powder, and the cumin and coriander if needed.

Soak the ingredients in water for an hour, this is important to get as much of the flavor and properties from the spices.

Next, boil the mixture and allow it to simmer for 10-15 minutes while covered.

Strain the mixture into a cup and add a teaspoon of honey or sugar to sweeten as per your taste.

It shouldn't take no longer than 20 minutes in total. You can make a large batch and keep some cooled in the fridge too.

Drink while warm and enjoy!
Benefits of Cumin Coriander and Fennel Tea
I covered the individual spices above and the powerful health benefits they possess. When combined in a tea however you have an even more effective remedy that can really help with a range of digestive and wellness issues.
Reduces Flatulence and Bloating
It can be incredibly painful, not to mention uncomfortable if you suffer from excessive gas or bloating.
Different herbal remedies work for different people. This tea is very effective at relieving these symptoms, all the spices play a part and combined they work for most people.
Aids Weight Loss
The ingredients in this tea, and fennel in particular, boost your metabolism (source). This aids fat loss as it causes your body to burn calories faster.
It's important to drink the tea as part of an overall healthy weight loss program and healthy lifestyle. Regardless what marketing information selling the tea says, it's not enough to just drink the tea and expect noticeable weight loss.
Helps Cleansing
Herbal teas are effective in aiding cleansing and stimulating your body to flush toxins. This tea can help you shed some toxins that had built up and leave you feeling energized.
Cumin is known to increase the bioavailability of nutrients (source), helping your body get the most from your foods and reducing digestive problems.
Improves Digestive Health
The main benefits of cumin coriander and fennel tea is to help with a wide range of digestive health issues. The spices have all been carefully chosen for their properties in aiding digestion, relieving cramps, and bloating.
If you experience any digestive discomfort, either before or after eating, or have any health conditions related to digestion like IBS, then drinking this tea can make a huge difference.
Relieves Menstrual Pains
If you're looking for natural remedies to help with your menstrual pains and cramps then give this tea a try. Start drinking a cup in the evenings leading up to your cycle when you're expecting cramps.
Cumin Coriander and Fennel Tea Side Effects
When drank in moderation there aren't any real side effects to be concerned about. As with all herbal teas however, if you drink too much there may be laxative effects.
Fennel seeds are also associated with stimulating uterine contractions so it should be avoided if you're pregnant.
If you experience any ill effects you should always stop drinking the tea immediately and consult a medical professional.
Image Credits: Pixabay, Amazon.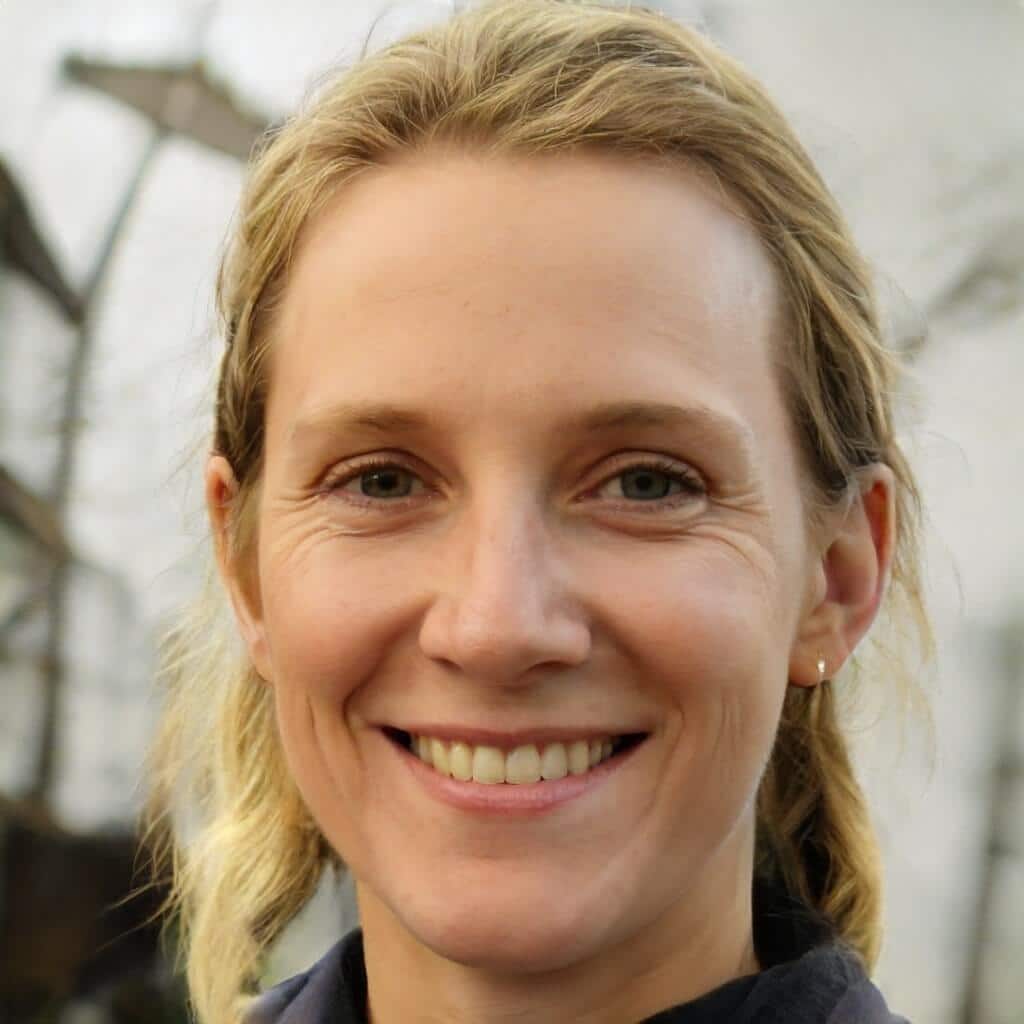 I'm a MA, (CMT) Certified Massage Therapist, Licensed Massage Therapist (LMT), and Reiki Master —  I'm a licensed massage therapist with over 10 years of experience in the industry.