Zumba has taken the fitness world by storm in recent years, and if you've tried it you'll know why!
Something I learned quickly is that finding the best shoes for Zumba with arch support, plenty of airflow, and a comfortable fit is absolutely essential.
Read on for four of the best Zumba shoes for bad knees with excellent support. All of which provide the arch support you need to perform your best moves and reduce the chance of injury.
As well as being breathable, wicking away moisture, having the padding needed to absorb impact, and the grip and comfort to pivot, spin, move laterally and mix it up on the dance floor in style!
Best Shoes for Zumba with Arch Support: Quick Links
What is Zumba?
For those wondering where this phenomenon came from, Zumba was born in the 90's, it was created by a fitness instructor from Colombia, and it's a fusion of high-energy Latin dance and cardio-pushing routines to dance music.
There is a real sense of fun in the Zumba classes I've attended. Although you're doing your thing solo it's definitely a group activity, and the more of you there are, the more fun it is.
Benefits of Zumba
The wonderful thing about Zumba and the reason it's now one of the most popular group exercises in the world is that it targets so many different muscle groups, works cardio, and can be you into phenomenal shape – all while dancing and having fun!
The key areas it targets from a fitness perspective are:
Core – Strengthening our cores give us better stability and balance, not to mention those awesome abs everyone will be envious of.
Glutes – If one of your goals is to work and tighten up those buttock muscles then Zumba will do that for you, you'll feel the burn but find it hard to stop.
Legs – Dancing and moving to the beat of music gives your legs an awesome workout. You'll build strength and tone those legs in no time.
Added benefits include:
Increased flexibility – Some routines are more flexible than others, but you'll increase your flexibility over time for sure.
Cardio – This is the main benefit. You'll get your heart racing, lungs pumping, and increase your overall fitness level.
Strength – Some people use weights while doing Zumba to add more difficulty and build up their muscles, you'll make strength gains along with toning either way.
What to Wear to Zumba Classes
If you ever wanted to reenact a scene from Flashdance then this is your chance!
You should wear comfortable fitness attire that doesn't restrict your movement in any way. Something that can handle sweat, so any kind of fitness clothing should be well suited.
The shoes are the most important part as you're on your feet, pivoting, jumping, and putting them through a tough workout.
You need good fitting shoes with good arch support for Zumba, otherwise, you risk injury, causing calluses, and it's the worst feeling if your footwear isn't comfortable.
I'll explain more about the ideal types of shoes below. Oh, and don't forget some water and a towel, you need to keep hydrated and will be sweating a lot – otherwise you're just not trying hard enough!
What to Look for in Zumba Shoes
There are a few key points to look for when choosing your shoes. Most of the top brands have all these areas covered, but it's worth taking note of the following:
Arch support – Good arch support in shoes used for exercise if vital to reduce the risk of injury, add extra support to help you move freely and balance better, and reduce impact from your joints.
Breathable materials – Your feet are going to sweat a lot while doing Zumba. Breathable materials make a huge difference to keeping your feet cooler, allowing airflow, and reducing the buildup of bacteria.
Split-sole – Most dance shoes have a split-sole design. While this makes performing dance moves easier and they offer great support, it's not for everyone and is optional for Zumba largely coming down to personal preference.
Extra padding – The high impact moves in Zumba requires extra padding and cushioning. This comes as standard in all dance and exercise shoes, it's important as the more impact your shoes absorb, the less your joints are absorbing.
Top 4 Zumba Sneaker Picks
Bloch Wave Dance Sneaker
Anyone who has looked into dance shoes before will probably have heard of Bloch. Bloch make some of the best dance shoes on the market, and if you want to take your Zumba to the next level you should check these out.
As you can see from the image they have a split-sole design. This elevates and supports the arch of your foot while giving you extra cushioning to absorb impact and minimize pain or discomfort.
It features something called a TPU spin spot. Which means you can pivot and turn with awesome grip, and the materials are breathable to help keep your feet cool and they wick away moisture.
These shoes aren't just for those taking dance and Zumba seriously. They are just as good for beginners as they help you perform at your best while reducing the chance of injury.
[thrive_link color='green' link='http://amzn.to/2nxdcwU' target='_blank' size='medium' align='aligncenter']Shop Now at Amazon[/thrive_link]
RYKA Women's Tenacity Dance Sneaker
RYKA make some great dance shoes that combine fashion with comfort, what more could you want?
Seriously though, these sneakers are more suited if you want a quality sneaker with arch support and not necessarily a split-sole design.
The design of this show makes it easy to grip, pivot and twist to do all your dance moves while not overextending the arch of your foot.
The low profile and n-gage eva foam under the front of the shoe gives the extra cushioning you need to absorb the shock impact while dancing.
While the extra ankle support and mid-foot strap ensures the shoe fits secure. It's important there is no movement in the shoe as the friction can cause calluses and irritation.
They are available in a wide range of colors. So even the most fashion conscious will be able to find a color to match their workout outfit.
[thrive_link color='green' link='http://amzn.to/2n1LgoI' target='_blank' size='medium' align='aligncenter']Shop Now at Amazon[/thrive_link]
RYKA Women's Influence Cross Training Shoe
These shoes are popular among the crossfit community, and any shoe that can handle crossfit routines has to be a durable, supportive and high-performance shoe.
This sneaker has a narrower heel than a standard shoe. The forefoot is roomier, and there is an increased instep volume. All of which help support the arch of your foot and is perfect for Zumba.
RYKA specialize in high performance shoes, this is what they do. This Influence model also has extra foam padding designed to support the pressure points in your feet, and make pivoting a lot easier.
These shoes have no problem handling high impact exercises, and they holding firm during lateral movements. So, whether you're new to Zumba, or been doing it a long time this shoe is perfect.
[thrive_link color='green' link='http://amzn.to/2nx7mMa' target='_blank' size='medium' align='aligncenter']Shop Now at Amazon[/thrive_link]
Sansha Women's Electron Canvas Dance Shoe
Sansha are another shoe manufacturer that take dance performance seriously. This model has the split-sole design that makes performing all those Zumba moves effortless.
If you're, dare I say, older in years, then I recommend a split-sole as it takes a lot of the impact and pressure off your ankles and knees. You should almost instantly notice less pain and discomfort when changing from regular profile shoes.
The arch support also reduces pain in your ankles, calves, and knees. Zumba is designed to be a hard workout, but that doesn't mean you should be experiencing pain. Other than the good kinda burn that means you're muscles are getting a good workout of course.
With shoes that provide good arch support like this Electron model from Sansha you can go hard without risk of injury or long-term pain caused by your shoes.
[thrive_link color='green' link='http://amzn.to/2nODLjW' target='_blank' size='medium' align='aligncenter']Shop Now at Amazon[/thrive_link]
Final Thoughts
While Zumba was designed to be fun, it's actually a high-intensity workout and without the proper footwear you risk injury and developing long-term aches and pains.
Listen to your body. If you're developing pains or your muscles are taking a long time to recover, do something about it.
Make sure your shoes offer enough arch support, maybe try the split-sole design, and most importantly massage your sore muscles to help them recover.
It's important to remember than Zumba was designed to combine fun with high-intensity exercise. Go out there and enjoy it, once you have the bug you'll not be able to stop!
Here's a cool Zumba vid with some beginner moves if you want to get into the spirit right now!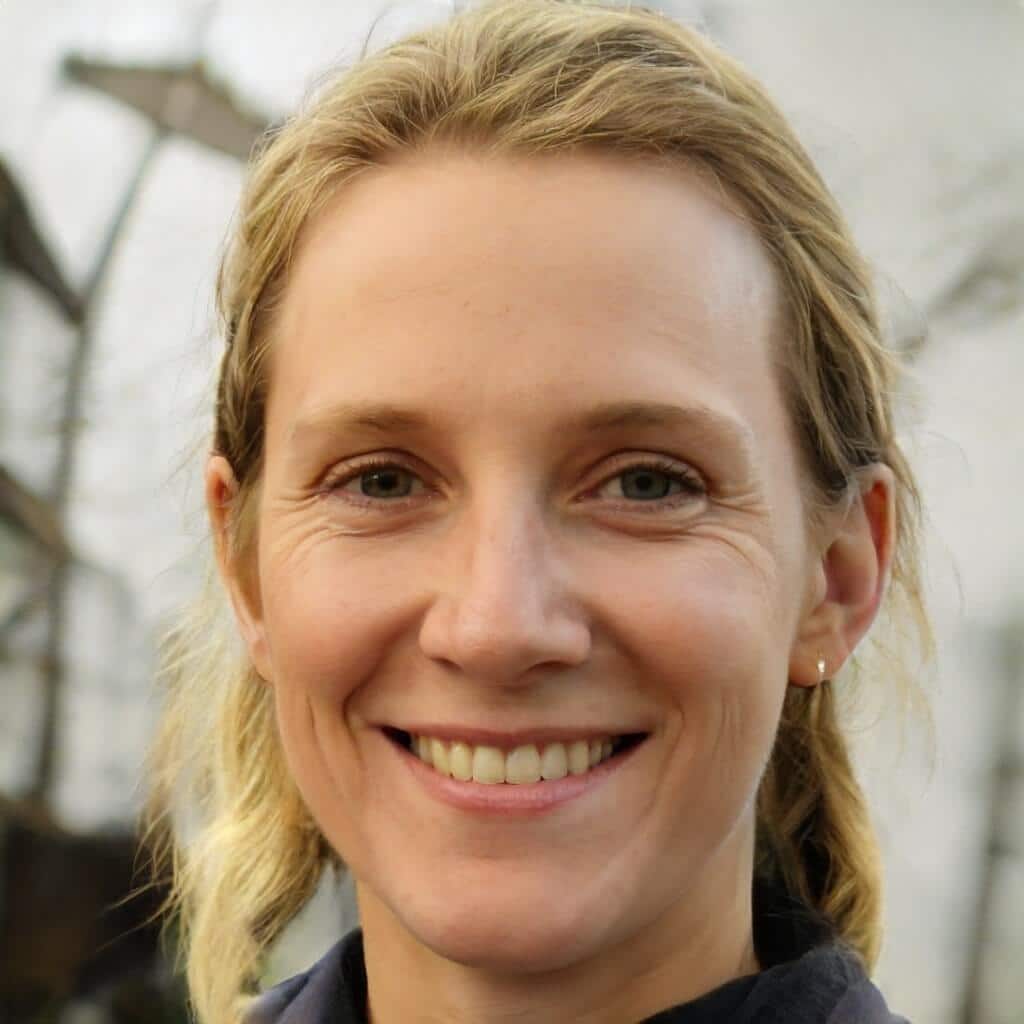 I'm a MA, (CMT) Certified Massage Therapist, Licensed Massage Therapist (LMT), and Reiki Master —  I'm a licensed massage therapist with over 10 years of experience in the industry.