Massage therapy is probably more popular now than it's ever been. There are more spas, practices, and individuals practicing massage therapy and making it more accessible than ever. Technology is advancing too, which is why I'm bringing you this best hydraulic massage table reviews article.
There are several components that are involved in making a massage as relaxing, enjoyable and beneficial a possible. These include the therapist, the oils or lotions, and the table. Obviously there is a lot more to the perfect massage, but these three elements are vitally important.
The table in particular can make or break the experience. You want a silent, ridged and comfortable table to give a client the ultimate experience. Wooden or aluminium tables are probably the most popular. They are affordable, most are portable, and they do a great job. But if you want to take the experience to the next level for a client, you need an electronic massage table.
Electronic tables bring an extra touch of luxury to the massage room. You can make tiny adjustments to the height, position, head rest and more at a touch of a button. If you want to provide a service your competitors aren't, and give your clients a better experience a hydraulic table will do just that.
What to Look for in a Hydraulic Massage Table
There are a few things to look for when buying an electronic massage table. Firstly, you need to look at how adjustable the table is. This means finding out how much it adjusts in all directions, how easy it is to control and what positions it can provide for the clients. I've only picked tables in this article that have a full range of motion that you'd want from a table.
You also want to look through customer feedback to find out how reliable and well-built the table is. You get the best prices buying online, but the down-side is that you don't get to feel and try the tables out. But that's why there are lots of reviews from customers, to help you with exactly that. So always read the customer feedback to ensure the pictures are accurately representing the product.
The specifications and ease of use are also important, such as maximum weight capacity, how easy it is to clean, how easily it can be moved, and other user-friendly features.
With all of this in mind. Here are 5 of the best hydraulic massage table options on the market.
Hydraulic Massage Table Reviews
Oakworks Hydraulic Massage Table PKG7120-T09
Oakworks are one of the leading companies when it comes to massage tables. I've reviewed a number of their portable tables, and they are all top rated products. So with that in mind it's nice to know that you're dealing with a reputable company when you're parting with this kind of money.
The PKG7120-T09 is part of their Clinician Series of tables and has been designed to meet the needs of all client's and therapist's while keeping the price down to the lower end of the scale. This model is a basic, but functional and effective table that's proven to be popular in sports therapist clinics.
Features and Specifications
The hydraulic/electric lift system is convenient to use with the foot control. The motor is very quiet and almost un-noticeable, and you can rise of lower a client with ease to get them into the ideal position to be worked on. The lift functionality makes working with different clients a lot easier than a normal table. No need to adjust all the legs a notch or two and go through the process of flipping a table and doing all of that like with an aluminium or wooden frame.
It is a basic flat-top table. So keep that in mind as it will not be suitable for all types of therapy work. You should be able to do most if not all types of modalities. This keeps the price down significantly, if you want a table that bends and raises at the head see the next review below. The fabric is Oakworks' TerraTouch, so it's durable and easy to clean just as you find on all their top models.
It's worth pointing out that there is a handy storage cupboard underneath the table. This is handy for keeping all your products close to hand for working on clients, cleaning the table, and spare towels etc.
Dimensions
The size of the table is 73″ x 31″ x 36″
Weight
The table weighs 182 lbs.
Benefits at a Glance
Convenient under-table storage for products
Adjustable foot control
6″ Aero-Cel foam padding
Great value for money
Wide choice of finishes and colors to choose from
Skin Act Cloud One Electric Massage Table
The Skin Act Cloud One Electric Massage Table has a modern, luxurious look and feel. Helping it look and feel at home in any modern spa, beauty salon, and high-end establishments. Skin Act have a range of modern and well designed tables, and this is one of their best selling models.
This model comes with a free stool on wheels too. A love this as it allows the therapist to do a number of treatments while rolling around and being comfortable. It's more than just a massage table, it's popular with beauty therapists.
Features and Specifications
This table is finished in a high-quality dark brown leatherette. It's stylish look is certainly going to be a consideration for those looking to add a new table/chair to their establishment. It's not going to be for everyone, but in businesses where it fits in its exceptionally good.
The padding is 4″ of what they call 'Skin Touch', which basically means soft leatherette. It has an electric top allows the user to arch the table where the client's legs are and bend over to elevate their back. The side arm rests and headrest are completely removable, a nice touch for some added comfort.
The small stool that comes with the table is a selling point not offered by a lot of other tables. It's finished in the same fabric and with it's 5-star base of wheels you can wheel around while working on a client and grabbing products near by.
Dimensions
The size of the table is 28″ x 74″ x 29.5″
Weight
The table weighs 250 lbs.
Benefits at a Glance
Has a weight capacity of 250 lbs
Comes with a matching stool
Stylish and modern look
Adjustable head and mid ranges
Arm and head rests are removable
Skin Act Cloud Electric Massage Table and Facial Bed
The Skin Act Cloud Electric Massage Table and Facial Bed is similar to the Skin Act Cloud One Electric Massage Table. The main differences are that it's available in lighter colors, it has a stronger frame and higher weight limit, and is a little more refined for spa and beauty use.
It doesn't come with a free stool like their other model. However, it's a fantastic looking table and will fit right in to any modern looking or up-market spa. It's very functional too, the back hinges up and there is a bend where the clients legs are.
Features and Specifications
This model has 4″ padding and a high-quality leatherette finish in creme. The look is very contemporary and modern looking and is going to fit into certain spas and therapists studios. If this is the look you're after, it's a wonderful table and I recommend taking a closer look.
It has removable side arm rests that also adjust to the level of the table. To control the electric table settings the table comes with a hand control for ease of use. There is also a foot control available at an additional cost.
Something that sets this table apart from some other similar models is it's upgraded core strength. It can handle weight up to 350 lbs, which is more than some other models and worth considering if you know you will be dealing with heavier clients.
Dimensions
The size of the table is 25.5″ x 74″ x 28″
Weight
The table weighs 200 lbs.
Benefits at a Glance
Very high weight capacity of 350lbs
Sleek, modern design
4″ plush padding with easy to clean leatherette fabric
Removable arm and head rests
Easy control via foot and hand controls
Earthlite Ellora Tilt Electric Lift Massage Table
The Earthlite Ellora Tilt Electric Lift Massage Table is one in a series of quality tables from Earthlite. It's a simple looking table, and it's incredibly popular due to it's affordable price. What you loose on looks and features is made up for in the lower price tag.
This table is perfect for therapists needing to move thier table around easily as it has wheels. The tilt means you can prop up clients easily and quickly to work on them. All controlled by a foot box and it's operates smoothly and quiet.
Features and Specifications
The Ellora has a simple but solid frame. The electric-lift actuator is controlled via a foot pedal and operates silently. It's mostly used by chiropractors and other types of physical therapists as it's easy to tilt clients and do work on the upper torso in particular.
You can lift a client from 17″ up to 36″ in a few seconds. The cushioning and vinyl upholstery is comfortable and, it's resistant to ripping and oils and will clean up easily. The wheels make moving the table around easy too, a feature not often included on electric tables.
It's available in three different widths too, so measure up before you order. You can have a 28″, 30″ or 32″ table. It's capable of lifting 450 lbs too which put it among the strongest tables.
Dimensions
The size of the table is 73″ x 28″ x 36″
Weight
The table weighs 180 lbs
Benefits at a Glance
450 lbs lifting capacity
Available in different width sizes
In the lower price range of hydraulic tables
Available is a vast amount of colors
Earthlite Ellora Electric Lift Massage Table
The Earthlite Ellora Electric Lift Massage Table is a less expensive version of the Earthlite Ellora Tilt Electric Lift Massage Table without the ability to tilt. It's perfect if you specialise in massages only and don't have nay need to tilt your clients up.
If you currently have a normal wooden or aluminium massage table and don't need it to be portable, this table might be the answer. You get the electric capabilities, so it's easy to lower for clients to get on and off, and you can adjust the height that you're working at.
Features and Specifications
This table is another simple and affordable design from Earthlite. It's controlled by a foot pedal as you would expect, it lifts and lowers clients with ease. It has a weight limit of 600 lbs, so it's never going to meet its match.
It's available in more colors than you can imagine, and also different widths. So it has some versatility and should make a welcome addition to any therapists room. It doesn't have a tilt function, it's strictly a flat table.
This table is perfect for all types of massages. If you are looking to replace your current table I'd look at this model. It's one of the less expensive models and a good entry point into owning an electric table.
Dimensions
The size of the table is 73″ x 28″ x 36″
Weight
The table weighs 180 lbs
Benefits at a Glance
600 lbs lifting capacity
Available in different width sizes
3″ layer of high-quality cushioning
Available is a wide range of different fabric colors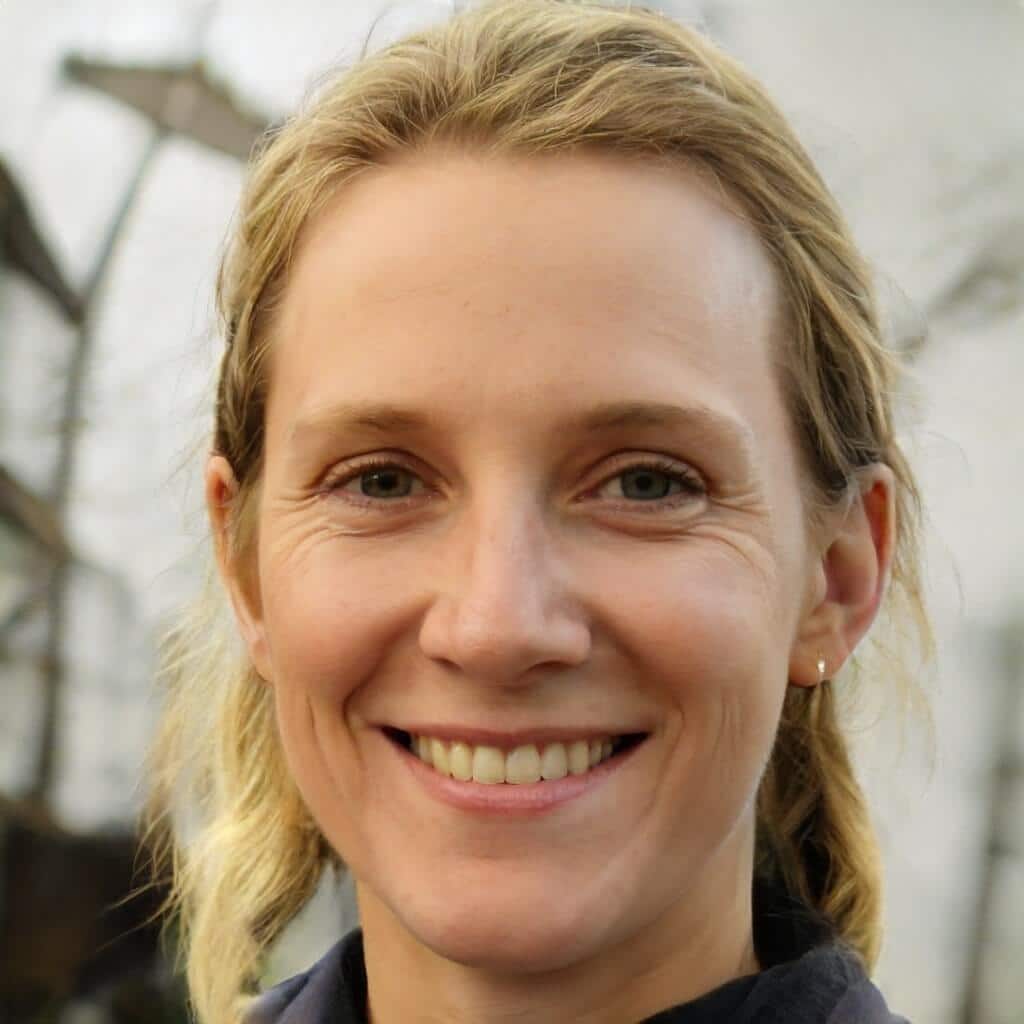 I'm a MA, (CMT) Certified Massage Therapist, Licensed Massage Therapist (LMT), and Reiki Master —  I'm a licensed massage therapist with over 10 years of experience in the industry.