Massage pads, or cushions as they are also called are convenient and affordable alternatives to massage chairs. There are a lot of different brands and products on the market. Finding the best massage pads for chairs can be difficult at first, but it's really not that difficult as I will explain in this article.
If you're looking for a way to massage your back, neck, shoulder and upper thighs. Massage cushions are a great way to do this at home, in the office, in your car, or anywhere you are sitting. They are affordable, and the better models deliver a really satisfying and relaxing massage.
Massage Cushions vs Massage Chairs
There are some obvious differences. Looking at it from the perspective of a massage pad here are some of the benefits over a massage chair:
Much less expensive, you can even buy 2-3 for around the home, office and car
Portable, being able to take a massage pad with you anywhere is a huge benefit
There are a lot more options on the market
10 Best Massage Pads for Chairs 2016
The Sharper Image MSI-CS775H Air and Shiatsu Massage Cushion
This Sharper Image massage cushion is packed with useful features to ensure you're getting a relaxing and fulfilling massage. It uses air massage to compress and squeeze on your lumbar and sides.
There are three adjustable settings to tweak the intensity to suit your requirements. You can set the air massage to low, medium or high. There are two Shiatsu nodes in the back of the chair that gives you a deep kneading massage.
The heat setting allows the nodes to work deeper into the tissue. Heat gives massage techniques a more relaxing and more penetrative feeling. You have another three settings for the areas being targeted. Lower, upper, or the full back.
HoMedics MCS-510H Total Back and Shoulder Massage Cushion
HoMedics are one of the market leaders for massage tools and pads for chairs. The MCS-510H is one of the most versatile pads on the market and one of the best massage cushions. It has four different independent nodes, and thee different massage styles.
You just simply place the pad in one of your chairs and fix it in position with the Velcro straps. Sit on the pad and let the massage nodes do the work. The cushion covers the whole back and shoulders and you can customize the massage experience to meet your preferences.
You can target the lower back for a lumbar massage, perfect after sitting all day. The upper back to release tension and pains. Or the whole back for a relaxing and energizing massage. Turn on the heat for a deeper and more relaxing experience if that's your preference.
Five Star FS8812 10-Motor Vibration Massage Seat
This cushion from Five Star is not a kneading massaging cushion. It doesn't have nodes that work into your back to massage, it uses vibrations to provide relaxation. You can use it in the home, office, even the car and get some immediate relaxation.
There are 10 motors in the pad. Giving excellent coverage across your whole back and shoulders while sitting on the cushion. It has a handy hand control unit, giving you full control while sitting on the pad.
There are a number of functions. Heat, different massage settings, you can use different areas of the pad, set one of the pre-set programs to work, or customize the experience in a number of ways to suit your needs.
Relaxzen 60-2910 10-Motor Massage Pad Cushion
This cushion from Relaxzen is another vibration massager. It doesn't have rolling balls that massage like a Shiatsu model, but is just as effective at relaxing and relieving tension in muscles.
It's covers a larger area than the standard cushions, which is a welcome feature. The plush polyurethane and foam construction is soft and comfortable. While the 10 motors are more than enough to stimulate and massage all over your back.
You have full control with a hand held controller and with 8 different intensities and speeds to choose from you're not short of options. To enter a more relaxing mode hit the heat button and let the warmth work deeper into your muscles.
Gideon Seat Cushion with Vibrating Back and Shoulder Massager
The Gideon has been heavily marketed on TV and is well-known in the world of massage cushions. It has a lot of positive feedback from users and the company make a lot of other quality massage tools.
It has 10 vibrating points to penetrate deep into the muscle tissue as well as work your whole back at once. There is a heat therapy button to help work on stubborn or painful knots. Very relaxing after a long day at work.
The hand control makes it easy to control while you're relaxing. A useful feature is that you can plug it into a car port to use in a car, RV, or other vehicle. Or just as easily in the office to relieve some of the pain from sitting.
https://www.youtube.com/watch?v=BrEJnErcbEs
HoMedics MCL-110H-2 Shiatsu Massage Cushion with Heat
Another model from HoMeidcs, and another affordable quality pad. It's quieter than most cushions when operating. Making it a popular choice in offices and shared spaces. It's unnoticeable to other people near by.
The heat is optional, it's not to everyone's liking so don't feel bad about just using the massage nodes. You have 3 programs to choose from, so you can target the lower, upper or whole back.
It easily straps to any chair with Velcro straps, and you can use it for 5 minutes or for long periods. HoMedics make a range of products, most of which are best sellers or highest rated products on the market. So you're in safe hands.
Zyllion ZMA-14-BK Shiatsu Neck and Back Massage Pad for Chair
This pad from Zyllion has 4 massage nodes that work on the back and neck. Giving you a relaxing massage while sitting in a chair watching TV, working, or anything else you want to do at the same time.
It has a good range of customization options to give you complete control. It comes with a 15 minute shut-off too, so don't worry about leaving it on or nodding off to sleep while using it. A nice touch that gives you peace of mind.
It has 3 level of vibration, which is pretty standard in these types of pads. It's better at working on the neck that some other models with a couple of massage nodes high up. It will hit the shoulder blades on people over 6 foot though.
Dr. Scholl's DR8573 Soothing Full Cushion Massager
This massage pad, or cushion, is one of the more affordable options on the market. It's only around $20, so if you're on a budget, or just want to try a pad out – this is the perfect option as an entry into sampling a cushion. But, it's not as effective as more expensive models, so keep that in mind.
It has 5 motors, opposed to 10 like most the cushions reviewed here. It still offers a decent massage if you're after a relaxing experience. It won't work on knots and deep tissue pains, but for the price it's a really good product.
Wagan IN9988 Ergo Comfort Rest Magnetic Massage Pad
These Wagan passage pads for chairs come with 6, 8 or 10 magnets. They are only a few bucks different in price so I'd say go for the 10 magnet model to get the maximum benefit.
It features heat wave therapy and 2 infrared heat elements to work on tight muscles. You will experience an increase in blood circulation and get a decent massage into the soft tissue
The 5 massaging motors relieve stiffness and energize the muscle tissue. It's a more complete massage than models with just vibration or air methods. It's all controlled via a hand control, so you can kick back and relax in this pad and enjoy the program.
Comfort 60-2926 6-Motor Massage Seat Cushion with Heat
6 invigorating motors power this Comfort massage seat and deliver a decent massage. The butt scoop does a good job at hitting the thighs, and the back works all over from the bottom to the top near your neck.
It's a great choice for any chair in the home, office, and being portable you can take it with you travelling. It's also usable in a car just by plugging the adapter into your car AC. It's finished with a plush, thick padding, so it's a comfortable addition to a chair.
The motors are split with two at the neck area, two on the lower back, and two on the base of the chair. You can control which motors are working with the hand remote.
Massage Cushion Installation and Instructions
Remember that each individual cushion will come with its own instructions on how to install and use it. I can provide some general guidelines however to give you an idea of what's involved with a typical product.
Remove the product from the packaging and make sure it's not damaged in any way.
Place the cushion on the chair you want to use it with.
Use the straps to attach the cushion firmly to the chair, there should be no movement and it shouldn't be able to slip off.
Connect the adapter to a power supply, making sure it's safe and not providing a trip hazard.
To extend the live of a cushion there are some basic maintenance tips I can offer.
Keep the pad in it's box or another safe place when not in use and don't sit on it all the time when not using it.
When cleaning it remove it from the power source and use diluted not abrasive cleaning fluids.
Most come with safety switch-off features, but don't leave it running when not in use as a habit.
In Summary
The 10 best massage pads for chairs reviewed in this article covers a wide scope of options on the market. There are air pressure, magnetic and massage node models. Most offer a heat setting as this gives massage techniques a more relaxing and deeper penetration.
I always recommend reading some customer feedback on products to get a wide scope of how the pads are actually performing for people. Make sure you have a suitable chair at home to strap it to as well.
If you're using a massage cushion for the first time you are going to impressed by how effective they are at relaxing muscles and releasing tension. You can also relieve stress, and relax your mind just as well as your body.
I always love to hear feedback from anyone trying new massage tools and items. Please feel free to contact me with any feedback if you've tried any of these pads. Or have any questions.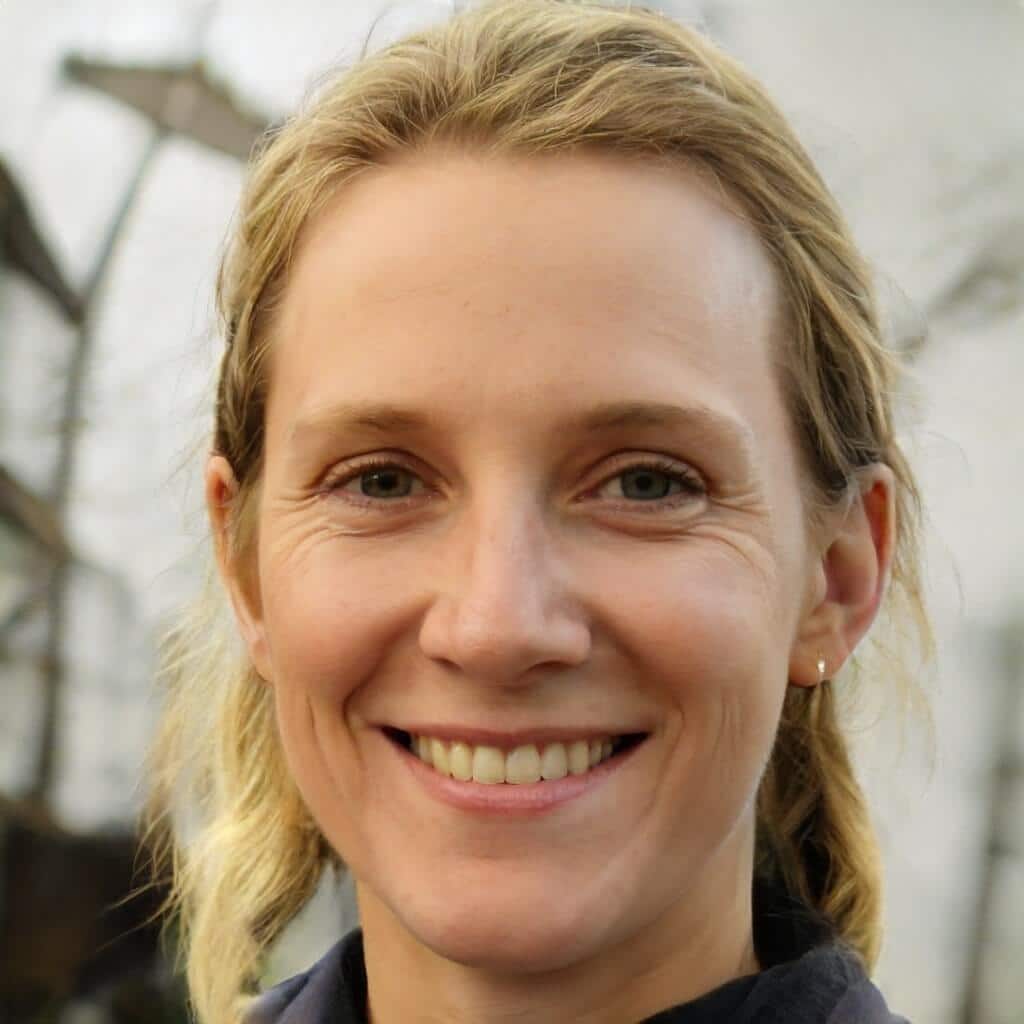 I'm a MA, (CMT) Certified Massage Therapist, Licensed Massage Therapist (LMT), and Reiki Master —  I'm a licensed massage therapist with over 10 years of experience in the industry.