If you have been browsing weight loss products or teatox options you will likely have heard about the Skinnymint 28 Day Ultimate Detox. It's one of the best-selling and more popular teatox diet plans, so I thought I'd give it a try.
I was more interested in the detox benefits to the teas than the weight loss, as well as being naturally curious about the product and how effective it is. So, if you're curious and want an honest account of what this Skinnymint teatox is all about, read on.
Click here to buy this teatox on Amazon!
What is the Skinnymint Teatox 28 Day Plan
It will not come as a surprise to you that this is a teatox. There are a lot of different types of teatox, from the teas used, to the ingredients used, duration of the teatox, and more. The Skinnymint 28 Day plan uses two different teas:
Morning Boost – You drink this tea every morning.
Night Cleanse – You drink this tea last thing at night every other day.
A teatox is designed to flush toxins from your body, speed up the rate your body burns fat and give you a boost in natural energy. You should, after the period of teatox, feel much better within yourself, lose a little weight, and come out of the other side generally feeling wonderful.
Skinnymint Ingredients Used in the Teas
Morning Boost
The tea that you drink in the mornings as part of the detox is called 'Morning Boost'. Judging by the name you'd think you would feel a massive boost after drinking this tea. While it's not quite the reaction I had, there is a little caffeine in the tea that will give you a pep in your step.
You can see from the list of ingredients below that there is a mix of herbs designed to suppress your appetite, give you a boost in energy, provide antioxidants to cleanse your body, give your metabolism a kick, and natural fat burning herbs.
Ingredients of Morning Boost
Green Tea – Great for energizing, fat burning, and boosting immunity.
Nettle Leaves – Acts as a natural diuretic, is an antioxidant, and cures constipation.
Yerba Mate – Stimulates, reduces appetite and boosts metabolism.
Dandelion – An antioxidant, digestive aid, and nutrifies.
Guarana Fruit – Aids weight loss, cleanses, and helps with endurance.
Night Cleanse
Night cleanse is the other tea you drink as part of the complete plan. You drink this one every other night, it's a little heavy on the natural laxative side with senna in the list. Senna is known to be a powerful laxative and depending what advice you read you may want to avoid it.
It's common in teatox teas that aid weight loss however and you will find it in most teatox products. There are a few other ingredients intended to help your digestion and you can see they have tried to make a blend that will stimulate your body to speed up digestion while being as comfortable as possible.
I found myself running to the toilet after drinking this tea. Reading more reviews online it seems it has this effect on most people, as it should with these ingredients. Is it just part of the process you have go through to get the results? That's for each person to decide.
Ingredients of Night Cleanse
Ginger Root – Good for reducing bloating, aids digestion, and is an aphrodisiac.
Lemon Grass – Relieves pain, relaxes the body, and has antibacterial properties.
Peppermint – Effective at reducing bloating, aids digestion, and relieves colic.
Hawthorn Berries – Used as anti-anxiety, improve circulation, and aids digestion.
Orange Leaves – A sleep aid, helps improve skin, and soothes constipation.
Senna Leaves – A natural laxative, aids weight loss, and reduces bloating.
Licorice Root – Soothes menstrual cramps, an antacid, strong flavor.
Psyllium Husk – A natural laxative, good for colon health, aids weight loss.
Click here to buy this teatox on Amazon!
Do Skinnymint Teas Taste Nice?
This is the first question most people asked me when I told them I was drinking them. It's a fair question, you want the teas to be enjoyable. While I wouldn't go as far as enjoyable, they are fairly tasty as teas go and I had no problem drinking them.
The Morning Blend has a fruity taste to it, it's quite pleasant. It's a little bitter when you first taste it and leaves a similar aftertaste. While the Night Cleanse packs quite a punch of ginger. Still an enjoyable tea, I'm used to drinking different herbal teas so it's nothing new to me.
Skinnymint Teatox: How it Works
The ingredients in the teas have been selected to speed up your metabolism, flush plenty of healthy herbs though your system with antioxidants and other properties that are good for your general health and wellbeing.
The idea is that you run to the toilet a lot more, your appetite is suppressed so you want to eat less, and you get by with the teas, some exercise, and some healthy eating to see some positive results. It's not the most optimal way to lose weight and I wouldn't recommend doing the detox just to lose weight.
There are a lot of good quality ingredients in the teas that have some great health benefits. I love drinking herbal teas, and looking at them from this stance they are great teas.
Skinnymint Teatox Side Effects
With herbs that have natural diuretic and laxative effects, it's no surprise that these are two of the side effects. I call them side effects because although running to the toilet a lot more frequently seems to be part of the teatox process with most detox teas, it's not exactly welcome.
For me, I don't see it as a trade-off that's worthwhile, and reading a lot of customer feedback on this product it's really annoying for some people. Understandably so too.
You never know how badly it's going to affect you as everyone is affected in different ways. All I can suggest is seeing how you get on and stopping immediately if it's unbearable.
Skinnymint Teatox Before and After
Here are some before and after pictures from Skinnymint's own promotional materials. I don't have one of me, I did lose a couple of lbs, but there really isn't much difference in weight to notice.
In Summary – Does Skinnymint Teatox Work
It's hard to measure the exact detox results. I didn't feel much better after the 28 days, but I also didn't feel any worse. I think it's a beneficial process as there are lots of healthy ingredients that are good for your body. But just don't expect amazing results is my warning.
I lost a couple of lbs, but I was fairly strict on my lifestyle choices and I don't want or need to lose any weight right now. It's the detox effect that's most important, flushing harmful toxins from our bodies is important and should be done every time we're feeling sluggish.
Those who are most in need of a detox will get the most from the Skinnymint 28 Day Teatox. I'd love to hear from anyone else who has used this product and what their experience was.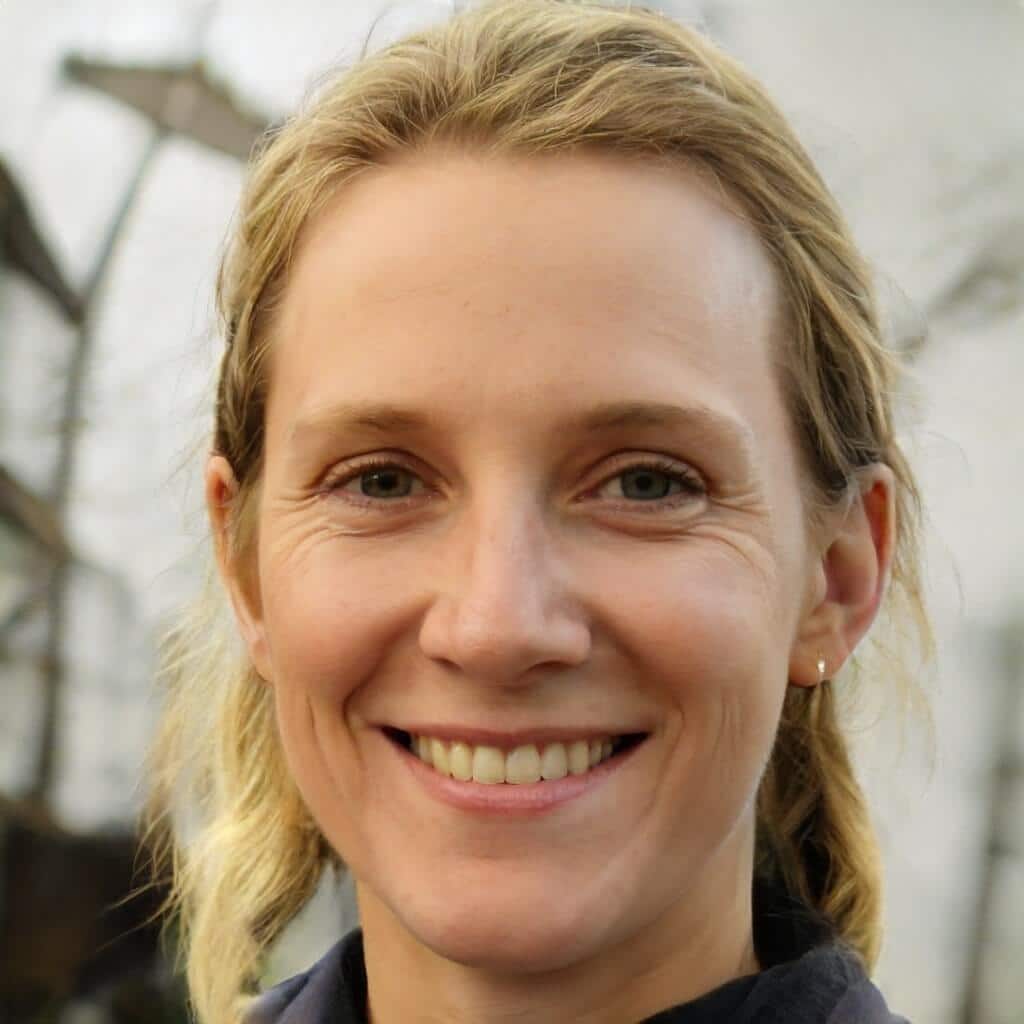 I'm a MA, (CMT) Certified Massage Therapist, Licensed Massage Therapist (LMT), and Reiki Master —  I'm a licensed massage therapist with over 10 years of experience in the industry.