Welcome to the home of creative massage therapy names!
Have you ever wanted to make a memorable statement with your massage therapy business?
Whether you're a new massage therapist looking to attract more clients or an established professional searching for ways to stand out from the competition, having a unique and creative name can make all the difference.
In this post, I will share my best tips for finding the perfect name for your massage business.
With these simple strategies, you'll have an eye-catching name that will draw in potential customers in no time.
Some Massage Therapy Stats and Info
Massage therapy is an ancient form of healing and relaxation that helps to relieve physical, emotional and mental tension in the body.
There are many types of massage therapy, such as Swedish massage, deep tissue massage, hot stone massage, sports massage, and reflexology to name a few.
Massage therapy has a range of health benefits, including reducing stress and anxiety, relieving muscle tension, improving circulation, increasing flexibility, and stimulating the immune system.
According to the American Massage Therapy Association (AMTA), there are over 300,000 massage therapists practicing in the United States.
The massage therapy industry is estimated to be worth over $16 billion worldwide.
The average cost of a massage therapy session is between $60-80.
List of Creative Massage Therapy Names:
World of Wellness
Zen Healing Centre
Relaxation Retreat
Blissful Bodywork
Total Tranquility
Mindful Massage
Renewal Therapy Centre
The Mindful Touch
Revitalize Rejuvenation
Pause Time Massage
Balanced Energy Massage
The Soothing Spot
The Massage Oasis
Healing Hands Massage
The Massage Emporium
A Massage Haven
The Massage Studio
The Massage Workshop
The Tension Tamers
The Massage Sanctuary
The Relaxation Revolution
Related – Lists of massage manipulation types and names of massage techniques!
Creative Ways to Stand Out in the Massage Therapy Space
As a massage therapist, you must find a way to stand out in order to attract clients and build a successful business.
Whether you specialize in trigger point, pregnancy, or deep tissue massage, adding a creative twist to your name can help set you apart from the competition.
When choosing a creative massage therapy name, go for something that speaks to you personally, and will catch the attention of potential clients.
Consider your brand's mission, the services you offer, and your unique qualities to come up with a creative name.
It could be something that plays off of your name, a pun related to your specialty, or something humorous that will stay with prospects as they browse massage therapist services.
It is also helpful to look at the massage therapy industry as a whole to determine which names have already been taken.
Conducting research on your local massage therapy scene is key to avoid making a misstep.
You don't want prospects to have trouble finding you online or have to enter the wrong spelling of your business into a search bar.
Utilizing research, brainstorming, and lots of coffee, you can find a fun, memorable name that will draw clients to your business. 
Lastly, don't underestimate the power of word of mouth.
Once you launch your business, be sure to spread the word to family, friends, and colleagues to quickly build a strong client base.
With the right creative massage therapy name, a strong word of mouth strategy, and attention to detail, you can set yourself above the rest.
Think Outside the Box to Find a Memorable Brand 
When it comes to selecting the perfect name for a massage therapy business, creativity is essential.
After all, the name of your business will be the first thing potential clients come across and it should communicate the kind of therapeutic services you offer.
But coming up with a creative massage therapy name that stands out from the competition and truly reflects your business can be a daunting task.
To make the process easier, here are some helpful tips to inspire you to think outside the box and come up with the most memorable name for your massage therapy business.
Use wordplay: Try using puns or other forms of wordplay to create a unique and memorable business name.
Use a thesaurus: Look up synonyms for words related to your business and see if any of them spark new ideas.
Combine words: Combine two or more words to create a unique business name.
Use a foreign word: Consider using a word from another language in your business name to make it stand out.
Use a play on your own name: If your name is unique, consider using it as the basis for your business name.
Brainstorm with friends: Get together with a group of people and brainstorm ideas for business names. This can help generate a lot of ideas and may lead to a memorable name.
Use alliteration: Repeat the same sound at the beginning of multiple words in your business name. This can make it more memorable and easier to say.
Cultivating an Authentic Massage Therapy Brand
When it comes to choosing a name for your massage therapy business, it's important to select one that authentically reflects who you are as a massage therapist.
A name that electrifies the senses and tells your potential clients that you provide quality, compassionate, and attentive services.
When crafting a name for your massage business, make sure that it is catchy, memorable, and conveys a sense of confidence and faith in your practice.
Don't be afraid to think outside of the box and find a name that speaks to your target audience.
Brainstorming different ideas can help give your massage therapy business an identity that stands out and resonates with your clients.
Creating an authentic and unique massage therapy brand requires careful consideration, strategic planning, and a little bit of creativity.
The Importance of an Eye-Catching Massage Therapy Name 
When it comes to standing out from the competition in the massage therapy industry, having an eye-catching name is essential.
Your massage therapy name is the first thing potential customers will see and it can either draw them in or turn them away.
An effective massage therapy name should be creative and memorable; it should be short, catchy and easy to pronounce.
Furthermore, it should also accurately convey the nature of your business, be it a general massage therapy practice or a specialized area such as shiatsu or aromatherapy.
A well thought out, evocative name can be the difference between your business being remembered or forgotten.
Creative Massage Therapy Names Are Easier Than You Think
Creating a creative massage therapy name doesn't have to be difficult.
It can be as simple as playing off of the words massage or therapy, or as elaborate as coming up with something that ties into the massage therapist's practice.
All in all, creativity is key when it comes to creating a memorable and eye-catching massage therapy name.
 With a creative massage therapy name, individual massage therapists can set themselves apart from the other massage therapists and make a lasting impression on potential clients. 
Related – Here is a long list of creative business names for massage therapy business!
Conclusion: Crafting Creative Massage Therapy Names
Crafting a creative massage therapy name is an important step for individual massage therapists who are looking to stand out from their competition.
A creative name will draw attention and make potential clients more likely to book an appointment.
It also gives the massage therapist a sense of ownership and allows them to personalize their brand.
The great news is that creating a creative massage therapy name doesn't have to be difficult.
With some imagination and a bit of creativity, massage therapists can create a unique and eye-catching massage therapy name that will help them draw in and retain clients.
Image credits – Photo by Atikah Akhtar on Unsplash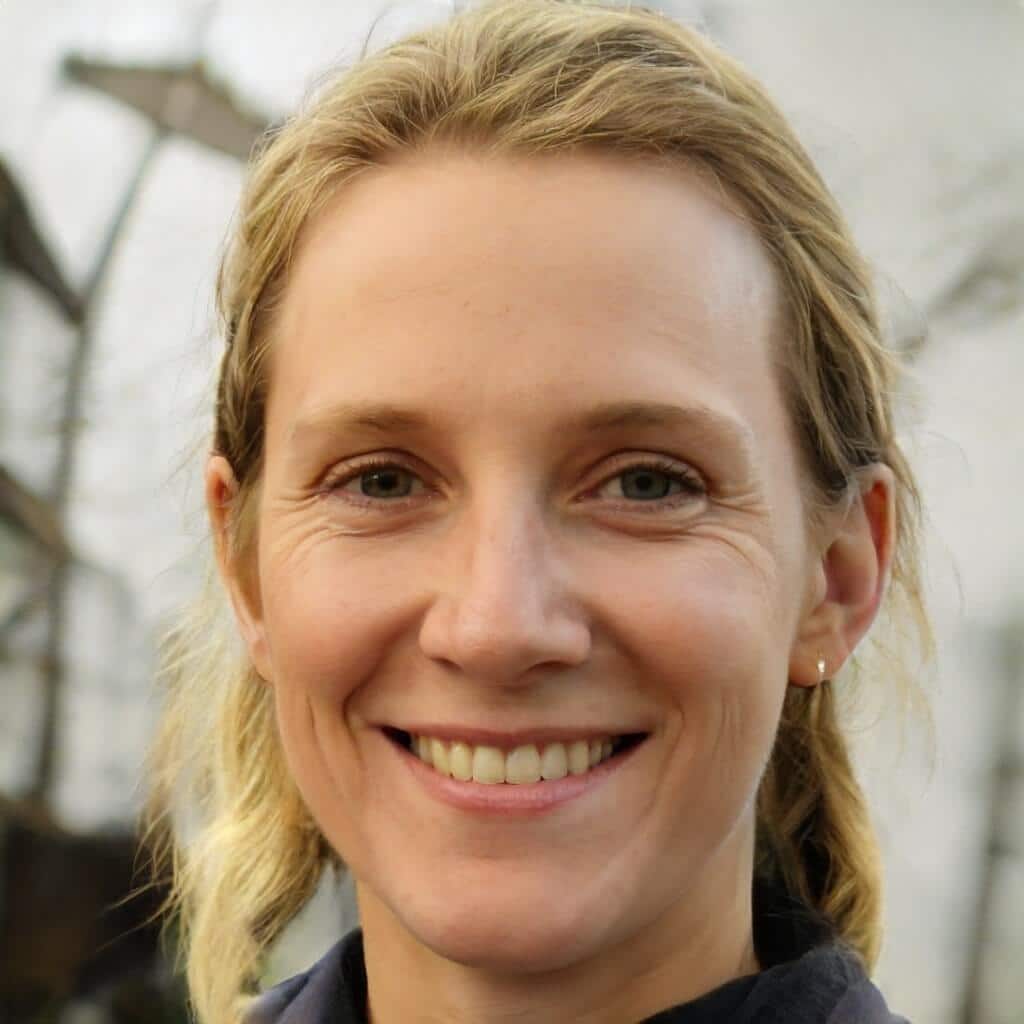 I'm a MA, (CMT) Certified Massage Therapist, Licensed Massage Therapist (LMT), and Reiki Master —  I'm a licensed massage therapist with over 10 years of experience in the industry.