With busy fast paced lives, it's a welcome luxury to be able to relax and recharge the batteries in one's own massage chair.
Massage chairs provide relief from body aches and pains. They provide a lot of the health benefits associated with a real massage. They are very easy to use, and you don't even need to leave your home.
People with massage chairs are proven to have lower stress and anxiety levels. Better blood circulation, and feel calmer.
Although some massage chairs may seem expensive at first. When you take into account the cost of visiting a massage spa over the years a chair will last. It's a pretty decent deal, with 'value' being the key word.
There are some incredibly affordable chairs too. Some are just too good to pass up on, that's how I got started with my first chair.
I have reviewed five of the best quality and branded chairs in this article. Taking everything into account, from value to durability, and of course, how effective they are.
Quick Comparison: Best Massage Chairs on the Market
Read on for detailed reviews of each product.
Why Finding the Best Massage Chairs Is Important
Massage chairs are designed to provide support and pain relief. All without the need for you to visit a spa and be treated in person.
Being able to have a massage in the comfort of your own home, and without the need to involve another person is priceless for some people.
There are massive time and financial savings there. Which are some of the main reasons that massage chairs are becoming more popular all the time.
With increased popularity comes more choice. More competition, and more for the consumer to benefit from. There has never been a better time to buy a massage chair.
As has been well documented and written about throughout this site, there are three main reasons why massage is beneficial to your health and well-being:
Improving Venous and Lymphatic Flow
Massaging the muscle in the body increases blood flow. This, in turn, means you have increased circulation and your muscles and tissues are absorbing nutrients better.
This means the massaged area feel revitalized and energized. Meaning you can treat injuries and soreness, speeding up recovery time.
Improving Flexibility and Decreasing Tension
You can improve flexibility by targeting certain tendons and muscle groups. Being more flexible and supple has a range of benefits.
Building up tension in your muscles can reduce your range of motion and become painful. Massage helps to loosen muscles and release that stiffness you may be feeling.
Increases Endorphin Levels
Endorphins are feel good chemicals that rush through our bodies and have us feeling great. This is one of the best aspects of being massaged, it feels awesome!
Endorphins are linked to faster recovery times, lessening the effects of depression and anxiety, and improving moods. All positive reasons to have a massage chair.
With some of these benefits in mind. Here is a closer look at four of the best value chairs.
Reviews of the Best Massage Chairs on the Market
Full Featured Luxury Shiatsu Chair with Built in Heat and Zero Gravity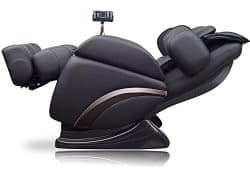 This Full Featured Luxury Shiatsu Chair with Built in Heat and Zero Gravity is one of the best models of massage chair on the market.
It would be easier and quicker for me to just list the things it doesn't do. It's that impressive. While it is one of the most expensive chairs, you should take a closer look at it just to understand what the gold standard is.
On the relaxation setting for example. The chair does a body scan to familiarize itself with your body type. Then it starts a 30-minute massage tailored to your needs.
The bladders around the shoulders, arms, hands, legs, and feet all inflate. There are rollers built into the chair that massage your back. Pressure points are targeted around the body, and you will find yourself in a place of relaxation you probably didn't think was possible.
This chair is an absolute must if your budget allows it. You will not find a better quality massage at this price.
Electric Full Body Shiatsu Massage Chair Recliner w/Heat Stretched Foot Rest 06C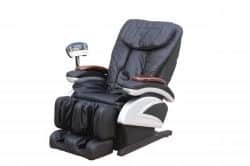 This Electric Full Body Shiatsu Massage Chair Recliner w/Heat Stretched Foot Rest 06C model is one of the best selling models in its price range.
It has power rollers to target that stress that's built up in the muscles. Helping to give your mind and body some rejuvenation after a long day.
It has percussion and compression features. Designed to improve flexibility and mobility. User feedback is that it's very effective at doing this. With a real 'feel' to the momentum and movement in the chair.
There is also a chop action setting. This feature helps to reduce soreness, aches and pains, and stiffness in the muscles. Stimulating the muscles and nerves.
It covers all bases. Comes with some easy to follow instructions and videos, and it ready to go out of the box.
New Full Body Shiatsu Massage Chair Recliner Bed EC-69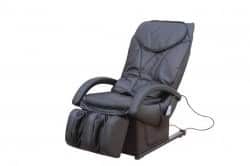 This Shiatsu chair makes the top 4 because it comes in at a very affordable price. While retaining all of the features you'd want from a massage chair.
The New Full Body Shiatsu Massage Chair Recliner Bed EC-69 is perfect for those of you who are debating whether or not to get a chair. It's affordable and will give you a great introduction to how these chairs can change your life.
It looks a lot better in real life than the pictures do it justice. It's an expensive looking chair, certainly more so than it costs. In comes easy to assemble. You just need to attach the seat, and a few pieces to the backrest.
It's a versatile chair that covers almost everyone's needs. There are five different types of massage to choose from. With an 'auto' option that is a combination of all five. You also have control over the speed, width, and specific areas to be worked on.
iJOY Active 2.0 Massage Chair in Espresso Gray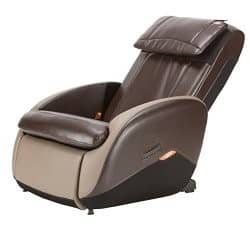 If you're in the market for the most affordable chair that covers all the massage needs a chair should. This offering from iJOY® Active 2.0 Massage Chair (Espresso/Gray) ticks all the boxes.
It comes in as one of the least expensive chairs, meaning you're getting extremely good value for money as it's an excellent chair. It has three different auto programs giving the user a well-rounded therapeutic experience.
One of the best features is the ease in which the chair leans back and fixes at different angles. You can find the perfect angle to suit you. Then let the rollers and massage techniques that command.
It comes with 15-minute massage cycles programmed in. Giving yourself a 15 minute a day experience in this chair will do wonders for your health and well being. User feedback on this model is that it works wonders on the back in particular.
Take a look at the iJoy 2310 review for another iJoy model that ticks all the boxes for a simple and afforadble massage chair.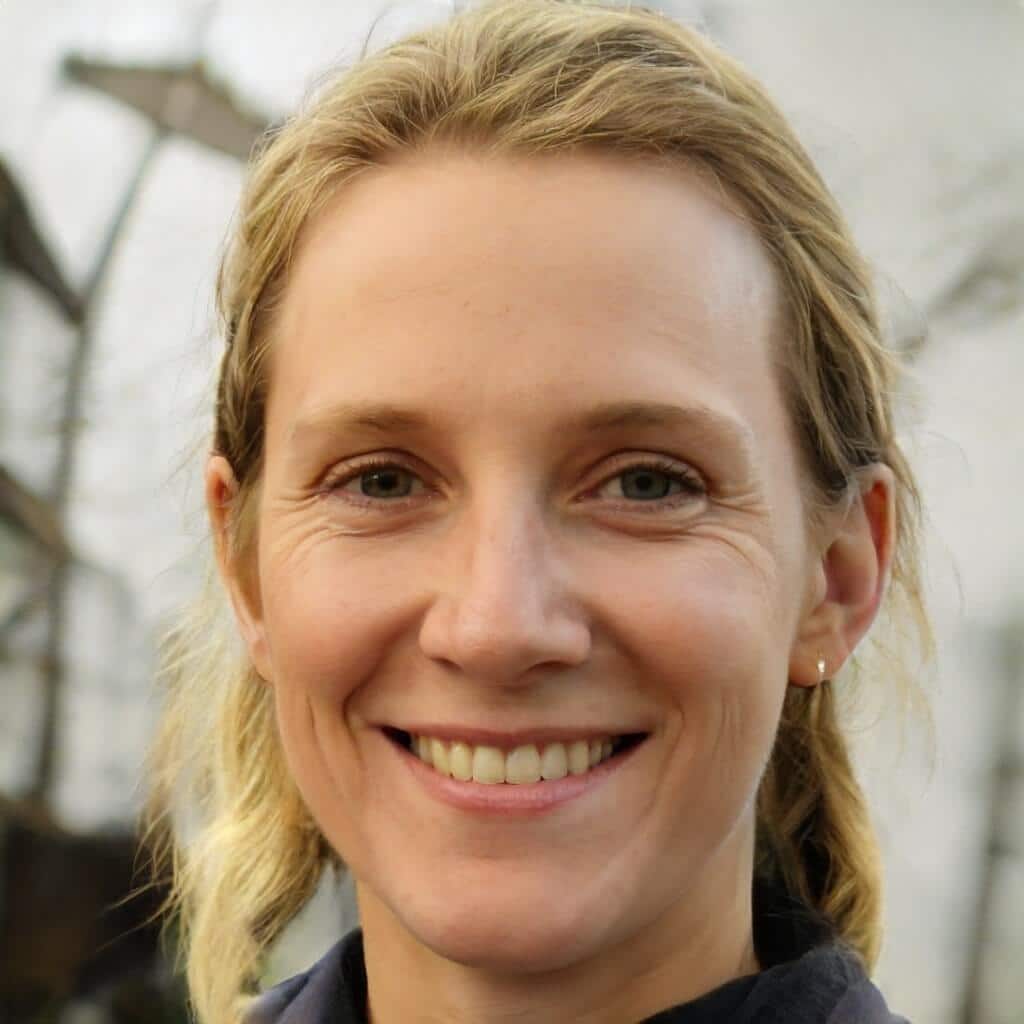 I'm a MA, (CMT) Certified Massage Therapist, Licensed Massage Therapist (LMT), and Reiki Master —  I'm a licensed massage therapist with over 10 years of experience in the industry.