It's hard keeping our faces moisturized and sinuses clear, especially in the colder months. The cold temperatures, wind and rain does a lot of damage to our skin. While being indoors also dries out our skin and can be quite damaging.
It's not difficult or expensive to get the best facial steamer for your needs. You can pick one up that will give you a spa-style facial treatment, clear sinus congestion, and help you combat all the damage your skin is subject to daily.
5 of the Best Facial Steamers at a Glance
Benefits of Using a Facial Steamer
Facial steamers go a step further than cleansing, exfoliating, and moisturizing can. Here are some of the benefits to using a facial steamer as part of your skin care routine:
Opens and Cleanses Your Pores
Having clogged up pores is one of the main causes of acne and other skin blemishes. Exfoliating scrubs and creams aren't ideal for everyone and can actually worsen the problem in some cases.
Facial steamers use warm steam, causing your face to sweat and your pores to open up naturally. Releasing the dirt and debris that causes blackheads and skin blemishes. It's a much safer and very effective way for reducing acne.
Prepares Your Skin for Moisturizing
After using a facial steamer to open and clear out your pores your skin is better prepared to absorb moisturizers and benefit from all the nourishing properties.
Therapeutic and Relaxing
Just as using essential oils is therapeutic, so is facial steaming. You can also add essential oils or herbs to the water in some steamers to benefit from their properties. It's a way to get some relaxation and pampering without making a trip to the spa.
Improves Circulation
Just like massage therapy, steaming your face increases the blood circulation in your skin. There are a number of positive health benefits to better circulation, such as enabling your skin to heal quicker, absorb more nutrients, and you'll feel and see the difference.
Flushes Toxins
A lot of skin issues are due to the buildup of toxins in our bodies and our skin. Facial steamers help to flush toxins from our skin. When we sweat it helps to clear toxins from our pores and our bodies produce more sebum to protect our skin.
Clears up Sinuses
If you suffer from sinusitis, allergies, have a cold, or suffer from congestion and sinus issues for any other reason a facial steamer can offer excellent relief. Most come with a smaller funnel or cone designed to help open up and relieve congestion in your sinuses.
Reviews of 5 Excellent Facial Steamers
Kingdom Cares Nano Ionic Hot Mist Steamer
This nano ionic facial steamer from Kingdom Cares is the perfect choice if you want to clear blackheads, clean up acne, and remove fat granule. It produces a hot mist that moisturizes your skin and gives your pores a deep cleanse.
Another example of a portable facial cleaner that brings a sauna spa quality experience to the comfort of your home. It produces strong steam instantly, vaporizing clean water and providing a fresh and effective steam therapy.
Nano-ionic steam is better at penetrating the barriers on your skin than normal steam, this is what makes this facial steamer really effective. It removes leftover makeup, grease, buildup of dirt, and really unclogs pores for a deep and rejuvenating experience.
The 90ml tank gives you around 30 minutes of steam time. It's easily portable with a carry handle, and the nozzle has been designed to give an accurate angle when in use. There is a cool rose design in the nozzle too.
ETTG Home Spa Facial Steamer with Timer
This facial steamer from ETTG brings a luxury spa treatment to you at a much more affordable price and you can use it as much as you want.
It has a hydrophilic factor to replenish the water in your skin and give you a soft and hydrated feel. It promotes regeneration of collagen and restores delicate and smooth skin by reducing hair cracks.
This ETTG steamer effectively kills bacteria and reduces acne. So you can restore the quality of your skin and clear up blemishes, giving you that look and confidence you're after.
This steamer comes with two blue cones. One is to be used as a sinus cone to help clear out any congestion. While the other cone covers your entire face to steam and replenish your skin.
You get around 30 minutes of use per fill, and there is a safety shut-off which is always a welcome feature.
Secura Nano Ionic NanoCare Facial Steamer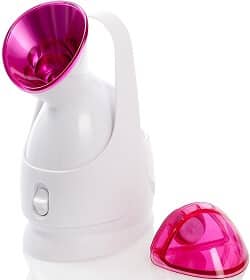 Secura make a range of care and beauty products. I had their hot and cold facial steamer some time ago and really enjoyed using it, this nano ionic NanoCare Facial Steamer is a little larger and more powerful.
It takes just 30 seconds to heat up and be ready to use. You get around 10-15 minutes use from a full bin which is typically always enough to give your face a spa treatment at home.
The superfine nano hot steam is perfect for being absorbed by your skin, opening up and cleaning out your pores. It's a much easier and safer way than using facial scrubs and other harsh treatments.
It has a clean and user-friendly design. The large carry handle makes it easy to take with you wherever you're going. The nozzle is accurate and has a nice design, and the bin on the back lifts off to be filled.
Conair Facial Sauna System with Timer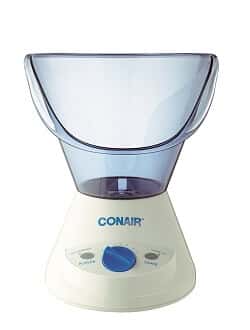 I like the design of this facial steamer from Conair. A lot of people find this style of steamer with the funnel on top easy to use, and I agree. It also comes with a narrow sinus cone to help relieve any congestion issues.
You also get a bonus facial brush tool with two attachments, a gentle exfoliating brush, and a sponge to apply moisturizer. It's a complete spa treatment kit that you can use at home and take with you on your travels.
The sinus funnel is going to come in handy over the winter months. If you've never used one you're going to be amazed at the difference it makes to how well you can breathe and also helps with the blocked sinuses due to allergies.
Like all good facial steamers this Conair model has a safety shut-off switch, so if you realize you've left it on and you're halfway to where you're going no need to stress. This is an excellent steamer, no surprises it's a popular model.
Revlon Teint Lumineux Facial Steamer
Opening up your pores by using steam is a safe and effective way to cleanse, removed dirt, blackheads, reduce acne, and allows your skin to better absorb the nourishing properties of a good moisturizer.
This facial steamer Revlon, called the Lumineux Facial Steamer is a portable and convenient way to give your face this form of therapy. It produces a fine steam that opens up your pores, helps resolve skin issues, and leave your skin feeling rejuvenated.
It comes with two cones too. One is for a complete facial steaming, and the other is a smaller nasal cone to help relieve sinus issues. Blocked sinuses makes it harder to breathe, can leave you feeling run down and tired, so it makes sense to spend a couple of minutes using this steamer.
This Revlon is one of the best facial steamers on the market, and certainly one of the best for the cost. It's quick, easy to use, and you can take it with you anywhere you go.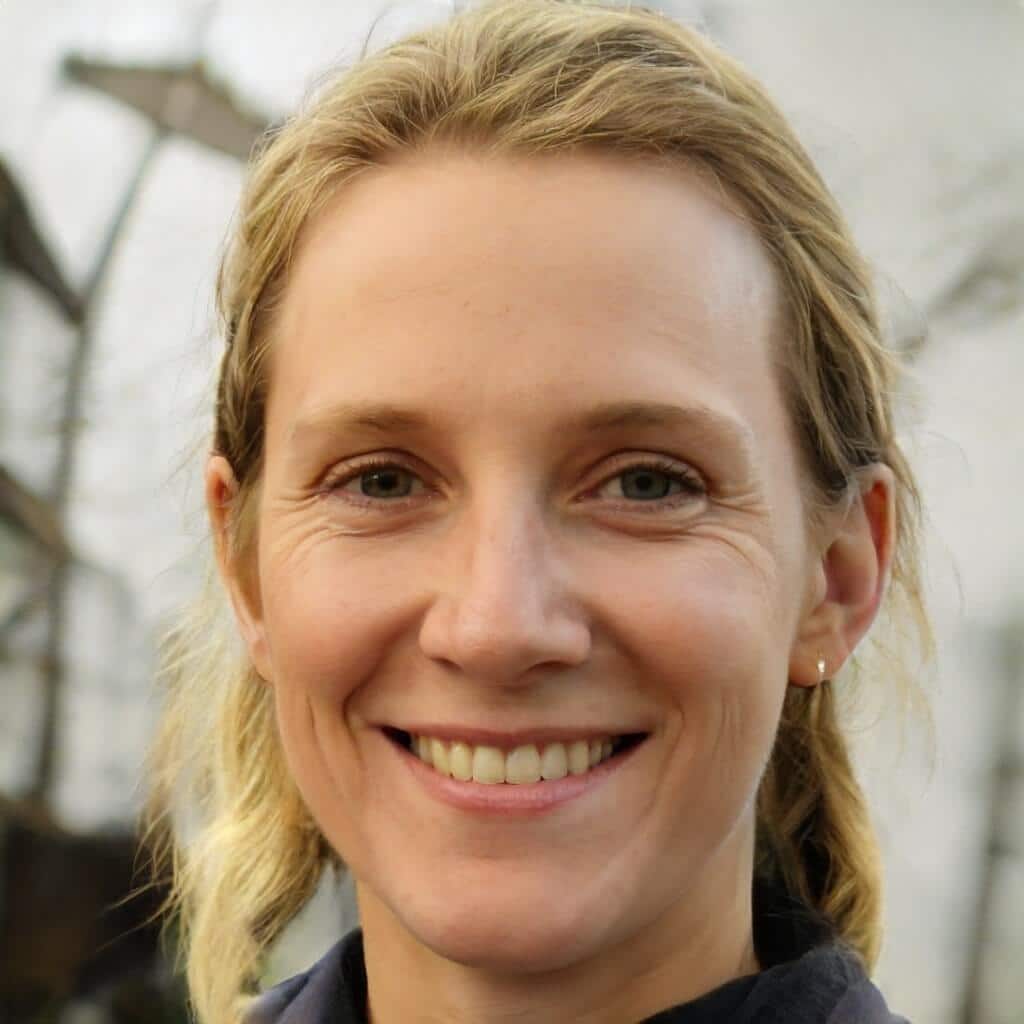 I'm a MA, (CMT) Certified Massage Therapist, Licensed Massage Therapist (LMT), and Reiki Master —  I'm a licensed massage therapist with over 10 years of experience in the industry.