Are you looking for natural remedies to help your hair grow faster and stronger?
In this article, you will find the best essential oils for hair growth. How to use them, why essential oils are a better option than chemically produced hair growth products, and some easy to use recipes.
Essential oils have a wide range of positive health and wellness benefits. The best thing about them is that they are completely natural and safe to use, not to mention fun to experiment with.
You will recognize some of these oils from their use in shampoos and hair care products. Using the concentrated oils yourself however, is a lot more effective.
Best Essential Oils for Hair Growth and Thickness
Lavender Essential Oil
Lavender essential oil is an oil that you should aways have on hand. The heavenly smell of lavender will make you think spring time. This oil is also stress-reducing, regenerative, and has anti-inflammatory and antibacterial properties.
Not only will it help with hair growth it is good for problems such as hair loss, dandruff, and itchy scalp. You can also combine this with other essential oils in equal amounts to promote hair growth.
Diffusing it will help you relax with its soft scent. When your body is not stressed it will help your hair grow quicker.
Jojoba Essential Oil
This is one of the more well-known and popular essential oils for natural hair loss remedies. One reason for its popularity is that it can be easily mixed with other essential oils.
It will give you great results for hair loss due to dry or damaged hair. It is a great carrier oil and is often mixed with rosemary essential oil in different hair treatment products.

Cedarwood Essential Oil
This essential oil is used primarily for treating dandruff but it is also a great oil to use for hair health. Using cedarwood essential oil can help to stimulate your hair follicles and increase circulation to your scalp, slowing hair loss while contributing to hair growth.
It is also used to treat thinning hair. You can even add a few drops of cedarwood essential oil to your shampoo or conditioner. It was one of the first essential oils that was recommended for those experiencing hair loss.
All you need to do is put a drop on a bald spot to promote new hair growth. If you mix equal amounts of cedarwood essential with rosemary or lavender you can make a blend to help stimulate your scalp.
Chamomile Essential Oil
Chamomile essential oil is such a versatile oil who would not love to have this essential oil on hand. The oil is relaxing and calming.
Chamomile essential oil detoxes and soothes inflammation, hydrates your scalp to ease any itching, All of these are great for increased hair growth so make sure that you use it if you want to see increased hair growth.
Clary Sage Essential Oil
Clary sage essential oil provides relaxing qualities and hormone balancing. Not only it is great for promoting hair growth it can also reduce hair loss, limit oil buildup in your hair by decreasing sebum production, and prevent dandruff.
It is also a good essential oil for a woman's reproductive health and is regenerative for skin, cells, and hair. When you use a mixture of equal amounts of clary sage and jojoba essential oil it will support hair growth.
All you need to do is mix a few drops of each together and rub it into your scalp. Another winning combination to encourage hair growth is mixing five drops of lavender essential oil with five drops of clary sage in two tablespoons of shampoo.
After washing your hair, leave it in your hair for five to ten minutes and then wash it out as you normally would.
Cypress Essential Oil
Cypress essential oil is included in several hair formulas because of its ability to help strengthen capillaries and increase circulation to your scalp and hair follicles. This is important for hair growth.
You can use cypress essential oil with other herbs for treating hair loss. It has a lovely aroma and works great if you add a couple of drops to a warm bath.
Carrot Seed Essential Oil
This essential oil has many nutrients that are good for hair growth like vitamins E and A. These two vitamins will also help to prevent hair loss and give your hair more strength. It is also a great moisturizer for your hair.
Carrot seed oil improves blood circulation in your scalp, strengthens your hair roots, and helps to protect your hair from environmental damages like pollution and sunlight.
It is distilled mainly from the seeds of wild carrots but the essential oil is contained in the entire plant. It is also highly regarded for its hormone regulating, detoxifying, and nourishing qualities.
Helichrysum Essential Oil
Helichrysum essential oil is regenerative for all of your body's tissues. The regenerative qualities of this oil supports scalp tissue along with improving the circulation to your scalp.
Increased circulation promotes blood flow and provides nutrients to your hair follicles, improving the rate of hair growth. It will also stimulate the hair follicles and strengthen your strands of hair.
Rosemary Essential Oil
It is a great all around essential oil. It is a wonderful brain tonic because it helps to clear and refresh your mind along with treating dandruff, oily skin, lack luster hair, and more.
One reason that it is perfect for promoting hair growth is that it stimulates cell metabolism and circulation to your scalp. With an increase in circulation it provides nutrients to your hair follicles and improves the circulation of blood.
Ylang Ylang Essential Oil
This essential oil is also thought to help reduce stress and increase the thickness of the shaft of your hair to help grow thicker and more vibrant hair.. It has a balancing effect on the production of oil on your scalp and could help with split ends.
Basil Essential Oil
When you combine basil essential oil with fenugreek it will help to improve the blood circulation to hair foliciles to promote hair growth.
Tea Tree Essential Oil
When tea tree essential oil is used in conjunction with carrier oils like jojoba essential oil it makes an effective hair loss solution. It's great for skin too, so it will help nourish and stimulate your scalp.
Essential Oil Recipes and Applications for Hair Growth
Now that you know the different essential oils that help to promote hair growth here are three recipes using these essential oils and directions in how to use them for hair growth.
Coconut Rosemary Hair Growth Massage Oil Blend
This is a blend that is similar to the one that uses rosemary and jojoba or argan essential oils but substitutes coconut essential carrier oil instead of argan or jojoba.
Ingredients
How to use: 
Mix both ingredients and combine in an eight-ounce glass jar or in your coconut oil bottle. You need to massage this into your scalp each day for stronger, healthier hair to help it grow faster.
Essential Oil Infused Apple Cider Vinegar Rinse
Apple cider vinegar is a great natural tonic and when you combine it with essential oils it makes a great rinse to use on your hair.
Ingredients  
1 tablespoon apple cider vinegar

3 drops of rosemary, bay, or lavender essential oils
How to use:  
Mix these in a cup or glass to use on your hair for the final rinse after you have shampooed your hair and put conditioner on it.
Using this rinse will help you maintain a healthy acid balance on your on your scalp and remove shampoo residue.
Simple Rosemary Hair Growth Massage Oil
Ingredients
8 drops of rosemary essential oil

5 ml drops of argan or jojoba essential oil
How to use:  
Combine your carrier oil, which would be the argan or jojoba essential oil with your rosemary essential oil in equal amounts and massage the mixture using your fingertips into your scalp and hair roots.
When you massage the oils into your scalp start at the front, then massage the sides and finish with the back of your head.
Using Essential Oils Safely
While essential oils are natural and safe you still need to use them responsibly. Never use more than recommended on the bottle of the product you're using.
Always test a small area of skin first before using a large amount too, just in case you have some sensitivity or allergic reaction.
Allergic reactions are not at all common. There are no real side effects either. Which is why oils are often a more popular choice than chemically produced medicines that carry side effects.
In Summary
This article covers the best essential oils for hair growth. All the oils listed have properties that nourish your scalp and hair and stimulate growth.
If you have any underlying health issues however you will need to get this checked out by a healthcare professional. They may be other reasons why your hair is thinning, you will get the best results by combining them with positive lifestyle changes.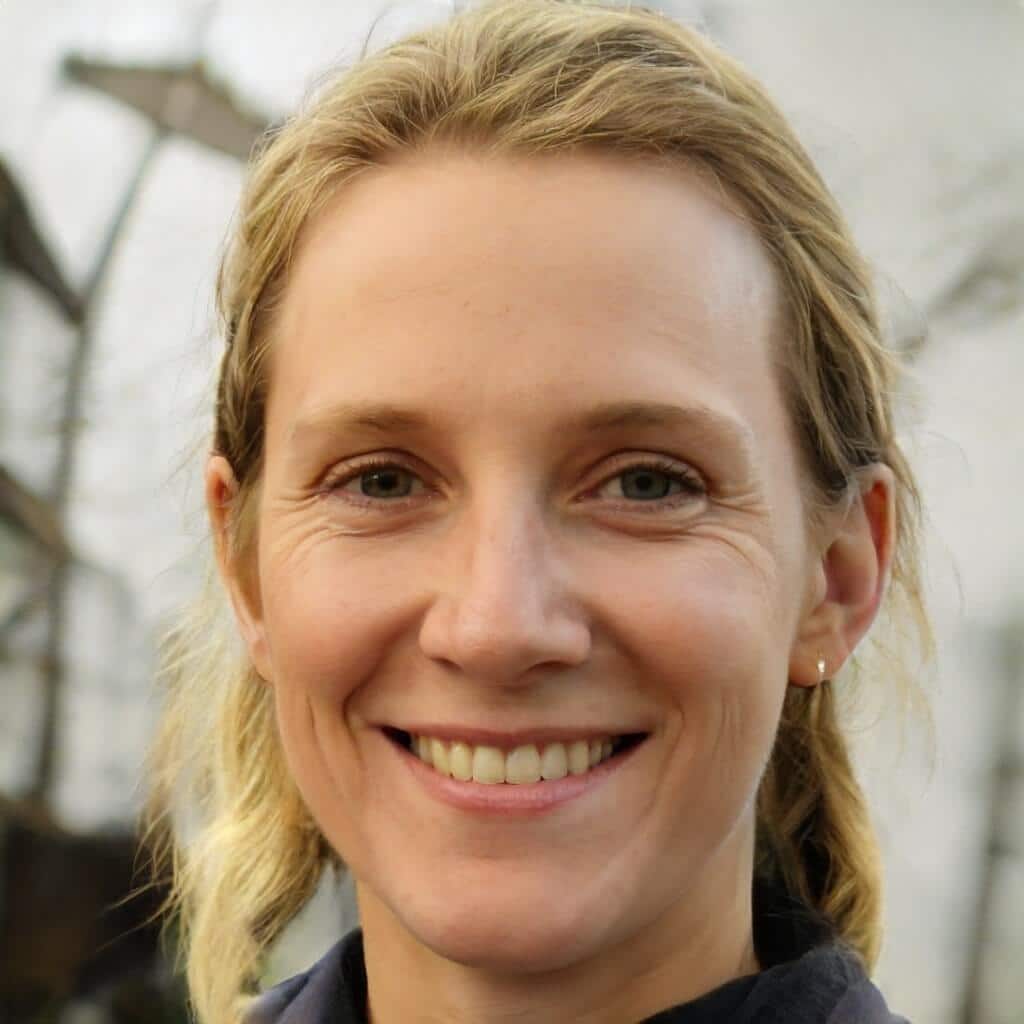 I'm a MA, (CMT) Certified Massage Therapist, Licensed Massage Therapist (LMT), and Reiki Master —  I'm a licensed massage therapist with over 10 years of experience in the industry.