Marma massage dates back thousands of years to Southern India. It involves a full body massage, application of warm oils, and stimulating the Marma points across the body.
The word Marma is believed to be a Sanskrit word meaning secret or hidden. There was some mystery behind the power of the massage when first developed. Although much better understood today, there is still something special about a Marma massage.
The strokes used a long, flowing movements, rhythmic in its approach, and incredibly relaxing. This form of massage is designed to stimulate the flow of vital energy around your body, helping to cure and relieve a wide range of medical issues.
Marma Massage Tool
This is a typical Marma massage tool, also known as a Kansa tool. It's a natural item made from Kansa metal, and provides the following benefits:
Soothing sensation that's very effective at calming your nervous system
Helps relieve stress and tension being carried in the areas being massaged
Can be used to help you fall asleep
Gives you a clearer mindset through the deep relaxation
Marma tools are smaller than Kansa Wands. Note – You can find out more about Kansa Wands and where to pick one up at the best price in this post here covering Kansa Wand reviews.
The small rounded head and 'T' shaped handle makes it easy to hold the wand and massage it into the Marma points around the body. You can move around lightly, while also having the grip to apply pressure where needed.
[thrive_link color='green' link='http://www.shareasale.com/r.cfm?u=1425271&b=830133&m=63953&afftrack=&urllink=products%2Etheayurvedaexperience%2Ecom%2Fproducts%2Fmarma%2Dtool%3Fvariant%3D28970055883′ target='_blank' size='medium' align="]Click here to check the price at TheAyurvedaExperience.Com[/thrive_link]
What are Marma points?
Marmas, also known as vital points, are an important part of Ayurvedic medicine. There are 107 Marma points over the body, and each Marma is a point where bones, joints, flesh, veins, etc meet.
In Ayurvedic medicine, these points are seen as intersections of life force where the flow of energy needs to be strong, not just from a flash and bones perspective.
What Is Marma Chikitsa?
Marma Chikitsa is part of the Ayurvedic system. It focuses on specific points over the body where the flow of energy can be simulated by using pressure on these points.
There are actually 107 marma points over the body. It's a complex system, but the effects of the massage is very rewarding.
Some of the conditions Marma Chikitsa is used to treat includes:
Sciatic pain

Migraines

Muscle spasms

Nervous system disorders

Paralysis

Frozen shoulder

Carpal tunnel syndrome

Joint pain

Glandular issues

Depression and anxiety

Fears and phobias
Marma Massage Benefits
Some of the health and wellness benefits of Marma massage include:
Stimulating the regeneration of tissue

Increases your body's protection against vata disorders

Improves physical stability

Promotes better sleep and a deeper sense of relaxation

Balances the dosha

Improves the flow of vital energy through the body's energy channels

Releases blocked energy causing health issues

Improves lymph activity and flushing of toxins

Increases circulation
What is a Marma Massage – Video
Marma Points of Ayurveda: Energy Pathways Book
To fully understand the Marma Points and pathways I recommend picking up this book.
This book covers in detail:
Techniques of massage, detox, acupressure, meditation, yoga, and more, explaining the energy points around the body and how they work
How even the slightest touch to Marma points can cause radical, alchemical transformation to your persona, it's a real eye-opener
How you can stimulate these pathways to maximize the wellness and positive health implications
Plus a lot more, and it's written in a way that's easy to follow in steps. I recommend checking it out via the link below.
[thrive_link color='green' link='http://www.shareasale.com/r.cfm?u=1425271&b=830133&m=63953&afftrack=&urllink=products%2Etheayurvedaexperience%2Ecom%2Fproducts%2Fmarma%2Dpoints%2Dof%2Dayurveda%2Dthe%2Denergy%2Dpathways%2Dfor%2Dhealing%2Dbody%2Dmind%2Dand%2Dconsciousness%3Fvariant%3D28970258315′ target='_blank' size='medium' align="]Click here to check the price at The Ayurveda Experience.com[/thrive_link]
FAQ's
How Many Marma Points Are There in the Body?
There are 107 Marma points on the body.
Can You Use Marma Points for Weight Loss?
Yes, there are certain points on the body that can stimulate and encourage greater weight loss. Everyone is different, book a consultation with a therapist for an assessment.
What Is Udvartana Massage?
Udvartana massage uses herbs and oils to exfoliate the skin as part of the massage. It's great for leaving your skin feeling nourished, cleansed, and toned.
What is Shirodhara?
Shirodhara is a form of therapy that involves Kwatha, milk, butter milk, or medicated oil being poured onto the patient's forehead.
Where Are the Marma Points on the Face?
This video demonstrates a Marma massage being performed on the head and face, highlighting all the marma pressure points on the face.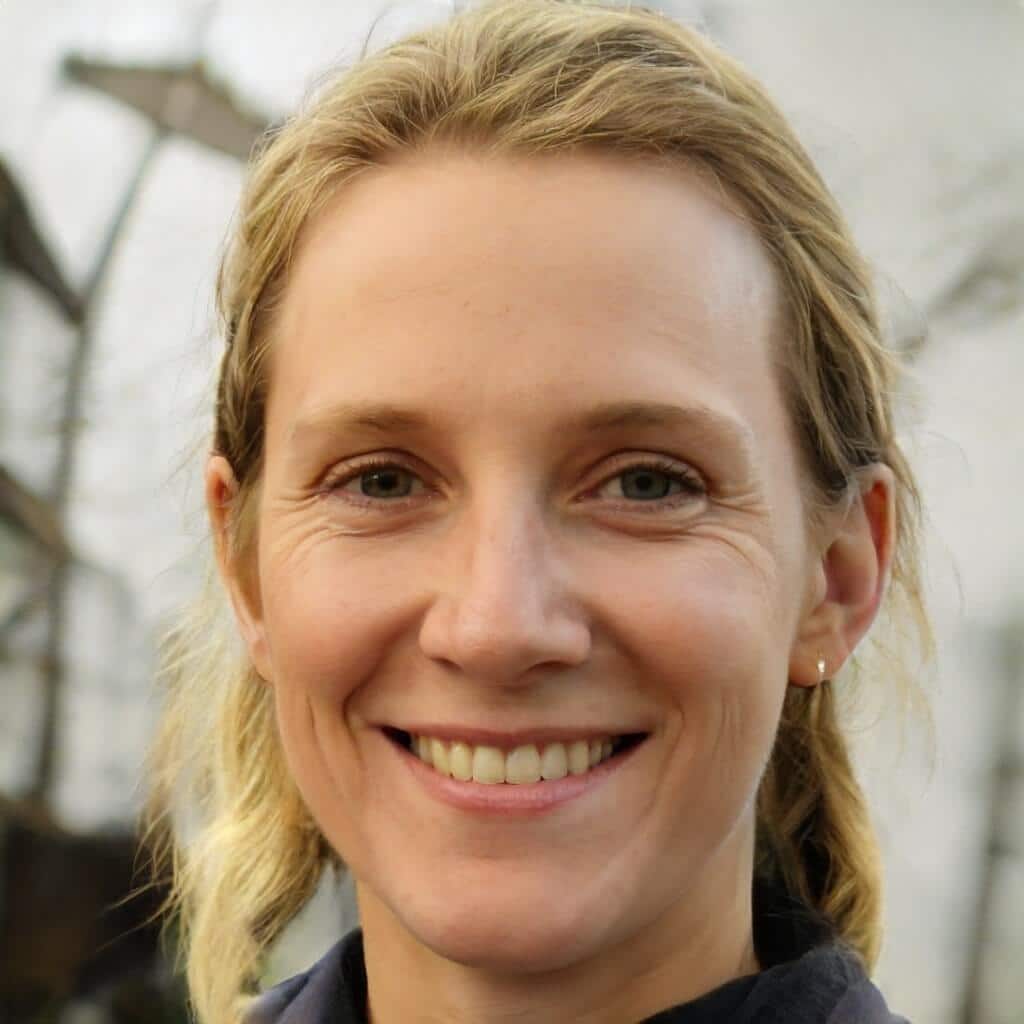 I'm a MA, (CMT) Certified Massage Therapist, Licensed Massage Therapist (LMT), and Reiki Master —  I'm a licensed massage therapist with over 10 years of experience in the industry.