I've been experimenting with some of doTERRA blend essential oils recently. The blends they offer really interested me, they include several essential oils put together by skilled aromatherapists to make a blend specific to certain health and wellbeing conditions.
The AromaTouch Massage Blend essential oil has been designed to help provide comforting and relaxing effects. It's an absolutely stunning massage oil containing a list of ingredients that relax muscles, lessen tension, and give a lovely, aromatic, soothing massage.
I've used this oil a few times now and have to say I'm in love. I used to make my own blends from a few different oils as I lie to experiment, but I've become lazy now I've found this blend as it's done for you. And, it's a better blend that I've ever made.
Here is a complete review with all the specifics and other bits of information I've been able to dig up.
Click here to buy this oil from Amazon.
doTERRA AromaTouch Massage Blend Essential Oil Review
doTERRA AromaTouch Massage Blend Health Benefits and Uses
Comforting and Relaxing – Anxiety and stress has a huge negative impact on every aspect of your life. Being able to just relax and let the properties of this oil absorb into your body is one of the best lines of defense as it comforts and relaxes your mind and body.
Loosens Tension – It's a very effective oil at relieving tension built up in your muscles. Try using on your neck and back in particular to loosen up the muscles and release tension built up throughout the day.
Full-body Aromatic Experience – This oil is divine at giving a full-body relaxing experience. The fresh, minty aroma along with the deep muscle rub properties makes this one of the best oils for a relaxing massage after a long day.
How to Use doTERRA AromaTouch Essential Oil
There are a few ways to use essential oils. Often it comes down to your own personal preference. Try the following:
Topical Use – Mix a couple of drops with a little fractionated coconut oil or another carrier oil before using to minimize skin sensitivity. Massage gently into the desired area to enjoy benefits from the aroma allow the oil to absorb into your skin and muscles.
Hot Bath – Add a couple of drops to a hot bath to enjoy the aroma and allow the oil to reach your hair and skin. Try adding some Epsom salts for a more enjoyable experience.
Diffusion – Add a few drops to your diffuser, relax and enjoy. See this post for how many drops to use in a diffuser.
Health Benefits of AromaTouch Essential Oil
As you can see from the ingredients listed below all the oils included in this blend cover a wide range of health benefits. Some of the health benefits I used this oil for include:
Soothing headaches – Rub a little into your temples and lay down in a calm and quiet room. You'll also breathe in the aroma and absorb the oil.
Muscle and joint pain – The most effective use of this oil is being rubbed into your muscles to reduce stiffness, reduce pain, a give your whole body a calming experience.
Reducing neck and back tension – We all store up tension in the muscles in your necks and upper back and shoulders. Massage a little of this oil in and you will feel just how effective it is, it's an amazing feeling.
Hand massage – Rubbing some into your own hands not only relaxes your muscles and soothes any pain, it also helps carry the aroma with you throughout your day.
doTERRA AromaTouch Massage Blend Ingredients
The wonderful thing about blend like this one is that there are several essential oils all carefully selected to blend and work together.
Here are the oils used in this blend and the properties they carry:
Cypress Plant – Powerful detoxing and cleansing properties.
Peppermint Plant – Soothes digestive issues and bloating.
Marjoram Leaf – Releases muscle tension and supports the nervous system.
Basil Leaf – Mentally stimulating and fights bacteria.
Grapefruit Peel – Antidepressant and rich in antioxidants.
Lavender Flower – Reduces anxiety, stress, and improves sleep (various scholarly articles).
Side Effects of AromaTouch Blend Oil
If you're pregnant, breastfeeding, or have any chronic health conditions always consult a doctor before using this blend. You should always avoid letting the oil come into contact with sensitive areas such as the eyes, mouth, and inside your ears.
Some people do experience skin sensitivity. Always use a little amount on a test area of skin first to see if you have any sensitivity reactions. One or two drops is typically fine on most people's skin, but always dilute with a carrier oil for larger areas or if you're concerned about any reactions.
Click here to buy this oil from Amazon.
In Summary
I first heard about this oil when someone I know with neuropathy told me they were using it and it was helping them a lot. I had helped other friends make some blends to help with numbness before so I was very interested by this blend.
Check out this post for essentail oils that help with neuropathy.
The 6 essential oils used in this blend are a combination of anxiety and stress reducing oils, detoxifying, purifying, and oils rich in antioxidants and healing properties. Making this a really good all-around oil to massage into areas of the body holding a little tension or needing some attention.
It has a strong minty, fresh aroma. The aroma stays with if you work into your neck and shoulders in the morning so you can enjoy this oil while you're at work. I also read feedback that it works wonders on calves and ankles in the morning, wrists and forearms if you type a lot, and more.
Definitely an oil to add to the collection. You'll find yourself using this one all the time instead if individual oils, blends are the way forward, I love it!
doTERRA AromaTouch Blend Video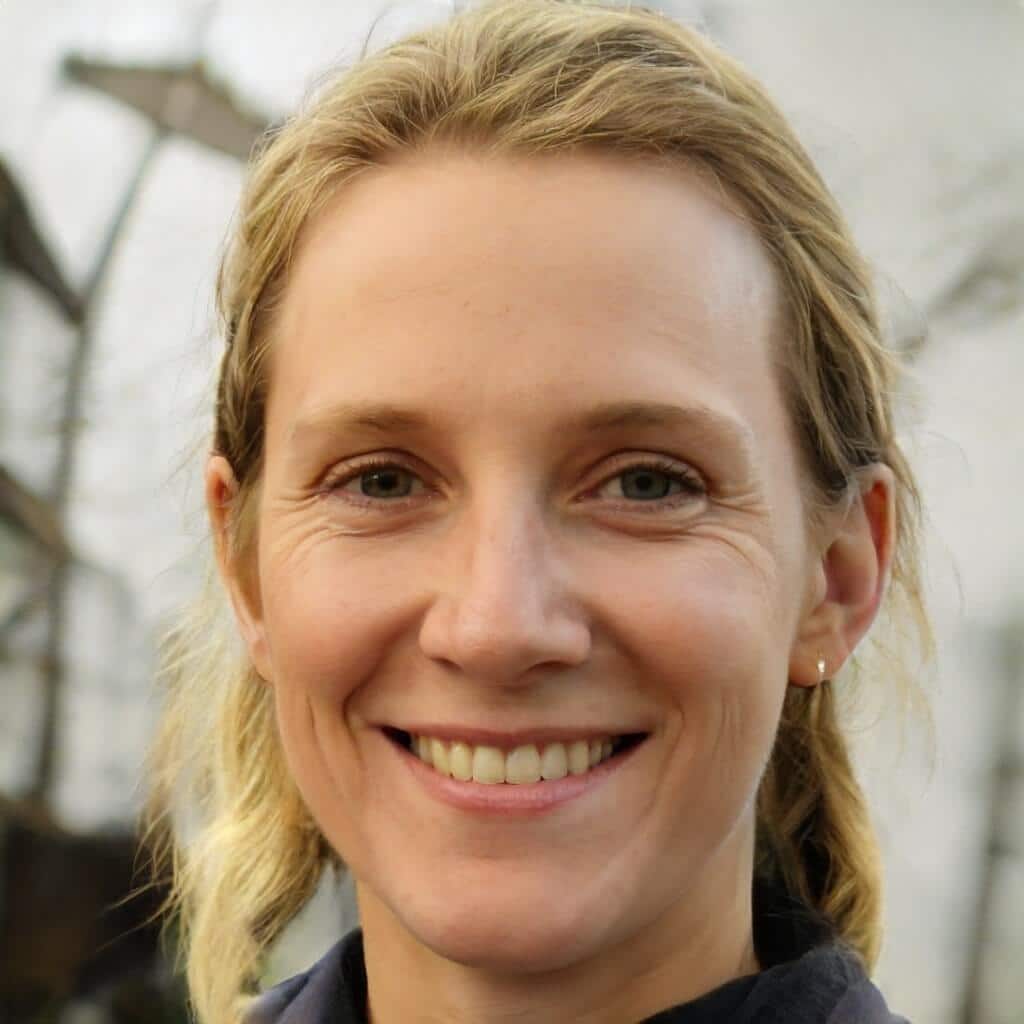 I'm a MA, (CMT) Certified Massage Therapist, Licensed Massage Therapist (LMT), and Reiki Master —  I'm a licensed massage therapist with over 10 years of experience in the industry.