Konjac sponges are pretty awesome as far as sponges go, so it's no surprise to me that are becoming more popular all the time.
If you've never used a konjac sponge I totally recommend you do. They contain natural antioxidants and minerals to give a deeper, more effective exfoliating experience.
[thrive_link color='green' link='http://amzn.to/2o0fxDB' target='_blank' size='medium' align="]Shop Now at Amazon[/thrive_link]
What Are Konjac Sponges?
You're forgiven if you have never heard of a konjac sponge, but I bet you've seen one before if you look at the image above.
They are made from ground konjac roots, giving it some powerful natural healing properties that you will not find in synthetic sponges.
Konjac is actually used in a number of different products, mostly skin care products due to its antioxidant properties.
There are a few different color sponges too as I will cover below. Each offering different health benefits, sometimes with charcoal and clay being added to the manufacturing process.
Different Color Konjac Sponges and Their Uses
Black Konjac Sponge
This is the pick if you have acne prone skin as it:
Helps clear up acne by cleaning up bacteria

Cleans deep into the pores of your skin

Effective at eliminating dirt and oil
Red Konjac Sponge
This is the pick if you have aging and dry skin as it:
Helps reduce the appearance of wrinkles

Hydrates skin

Leaves your skin looking and feeling radiant
White Konjac Sponge
This is the pick for all skin types as it:
Is very effective at exfoliating

Leaves your skin feeling refreshed

Helps regenerate your skin
Pink Konjac Sponge
This is the pick for sensitive or dehydrated skin as it:
Rejuvenates and hydrates skin

Is softer on sensitive skin

Can restore elasticity
Green Konjac Sponge
This is the pick for detoxifying skin as it:
Absorbs oil and dirt

Removes bacteria

Deep cleans pores and cleanses
When choosing a sponge always check the product information to see what ingredients have been used to produce the sponge and give it the color.
Some sponges just have coloring agents added to change the color and don't carry the properties and benefits as highlighted above.
[thrive_link color='green' link='http://amzn.to/2o0fxDB' target='_blank' size='medium' align="]Shop Now at Amazon[/thrive_link]
Benefits of Using a Konjac Sponge
There are some added benefits to using a Konjac sponge over other sponges, these include:
Effective Deep Cleansing
The feeling you get after using a konjac sponge is so much more thorough than a normal sponge.
They are very effective at deep cleansing and removing blackheads, oil, dead skin, and other impurities causing blockages in the your skin.
Dirt and oil on your skin is a major contributing factor to acne and other blemishes. This sponge has the perfect balance of deep cleaning while not being abrasive and damaging your skin.
Great for Removing Makeup
Leaving traces of makeup on skin is one of the main reasons for acne, blackheads, allergies, and other skin blemishes.
A lot of regular sponges look like they are removing all the makeup from your skin, but they are actually not. It's not until you use a konjac sponge that you really see and feel the difference.
Gently Exfoliates Your Skin
A konjac sponge is softer than a face scrub, yet more effective due to it's unique texture and the properties in the material.
I recommend a konjac if you have sensitive skin, suffer from allergic reactions or skin conditions such as acne rosacea, or have dry skin.
It's important to exfoliate your skin to remove dead skin cells, unblock pores, and keep your skin looking and feeling its best.
Prevents Acne Breakouts
I know how frustrating it can be trying to keep acne at bay. Sometimes it feels like nothing is helping, and I think most of us go through this phase.
Most of the miracle treatments you see advertised are trying to do the same thing, keeping your pores clear and clean from dirt and oil.
This is exactly what a konjac sponge does best, and it's a natural and safe way to do it. You can restore the pH balance to your skin, remove microscopic dirt, and all with the use of natural minerals and antioxidants.
How to Use a Konjac Sponge
Using one is easy, and with the proper care you can expect your sponge to last for 4-6 weeks.
Before the first use, soak the sponge for 10-15 minutes in warm water to soften it.

Future uses will only take a minute or so to soften it before use.

Give the sponge a gentle squeeze to press out excess water and apply some cleanser.

Gently use the sponge on your face in circular motions.

Concentrate on areas of your skin that need attention, but don't press hard let the sponge do the work.

Give the sponge a rinse in clean water and gently squeeze out the water.

Place the sponge somewhere it can dry out naturally, somewhere cool away from sunlight is best.
Care Tips
Every couple of weeks let your sponge soak in hot water for a few minutes. This will give the sponge a clean and help remove any buildup of dirt and debris.
Some people like to keep their sponge in a sealed bag/container in the fridge. This helps keep the sponge fresh, give it a try.
Don't keep the sponge in your bathroom if you have hot baths and showers, the constant steam isn't good for the life of the sponge.
Image Credits: Amazon, Pixabay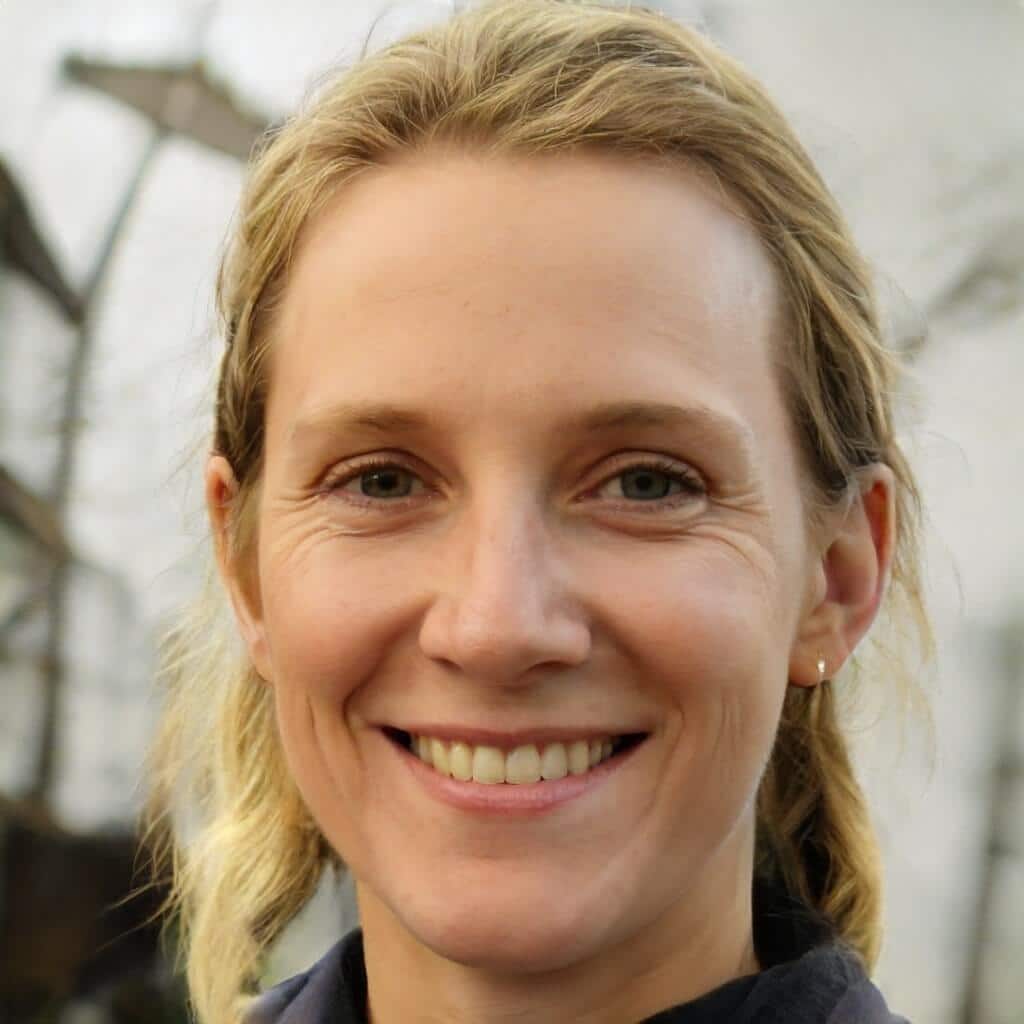 I'm a MA, (CMT) Certified Massage Therapist, Licensed Massage Therapist (LMT), and Reiki Master —  I'm a licensed massage therapist with over 10 years of experience in the industry.