I've reviewed a few different acupressure mats. They all their small differences. Some for the better and some for the worse. But this one is a little special. This Spoonk acupressure mat review looks at probably the best rated acupressure mat on the market.
You will have to pay a little more than other brands. But only a little, and for a mat that does so many wonderful things it's worth every penny. I've tried one before, and I can say it's superb quality. Very well made.
It's made with 100% high quality thick cotton, so it feel great on the skin. The foam inside is a plant-based eco-foam so its environmentally friendly. As well as being great for you, here's the full run down.
Spoonk Acupressure Mat Review
Specifications and Design Features
Acupressure mats are simple massage tools. That's the main beauty of them. They are easy to use, and deliver effective and quick results. This is why they are becoming more and more popular.
Having a high quality product like this one is an added bonus. The feel and finish of the mat is very high quality. The Spoonk mat can be looked at as one of the more premium mats on the market, but don't worry that doesn't mean it has a premium price tag.
With around 6,200 acupressure pins, there is no shortage of pins to work on the area of your body you're targeting. Laying on this mat is like a modern day bed of nails. Albeit a lot more comfortable, and more effective.
A Substitute for a Massage
You can't really beat a really good massage from a qualified therapist. But if you want a solution that is quicker, less expensive, and you can perform at home. A quality acupressure mat, such as this one is the best thing.
Looking after our body and mind is so important. Stick with a regular routine of using the mat and you will be impressed, and surprised by the results. The Spoonk is the market leader for good reason. It's just simply a really good mat. Well worth a try.
Benefits of Using the Spoonk Acupressure Mat
There are so many benefits to just giving this mat 10-15 minutes a day I can't recommend it enough. Check out these positive benefits:
Helps to improve sleep and quality of relaxation
Reduces the effects of stress
Very effective at relieving back and neck pain
Stimulates blood flow which increases healing
Increases natural energy levels and feel-good hormones
Contraindications for Acupressure Mats
Just a few words of caution, there are some contraindications to be aware of. You should always consult professional medical advice if you have any concerns, or have any of the following.
Known heart conditions
Are under the age of 11
Suffer from epilepsy or other similar conditions
Have open wounds, sores, or skin conditions
Dimensions
The Spoonk mat is 27.5″ x 1″ x 16.5″ and weighs just 2 lbs. No excuses for not taking this with you if you're traveling. It wraps up nice and compact and hardly weighs a thing.
Spoonk Acupressure Mat Summary
I'm always willing to put in a few extra bucks to get a quality product. Taking into account you will be spending a lot of time laying on this mat, the soft feel of the Spoonk is welcome.
As far as coming home after a long stressful day and relaxing goes, this mat ticks all the boxes. Just roll it out and lay down. Rest your neck over the pillow and stretch your back out flat.
It does wonders for tight muscles, knots and pains, and any strains. If you do it before going to bed you will have the best night's sleep you've had in years. Honestly.
FAQ's
Is This Mat Good for Tight Muscles?
Yes. Acupressure mats work wonders on tight muscles. You do need to give it time, but that depends how tight the muscles are. They certainly help though.
How Is the Spoonk Different to the Other Acupressure Mats on the Market?
The Spoonk acupressure mat is certainly a higher quality than a lot of the other mats on the market. It doesn't cost much more, hop over to Amazon and take a look. It's certainly well worth the money.
Do You Have to Use the Mat with Bare Skin, It Hurts
To get the most from the mat you do, yes. Don't be afraid to wear a thin shirt when first using it if it's painful. A lot of people do this. But work up to tolerating the pain, then it becomes easier each time.
Treating Fybromyalgia with the Spoonk Mat
Fybromyalgia is a condition that gives the sufferer musculoskeletal pain and stiffness. It's uncomfortable to live with. Using an acupressure mat provides one form of relief.
Here is a video describing how this mat helped someone. Hopefully it's helpful for you too.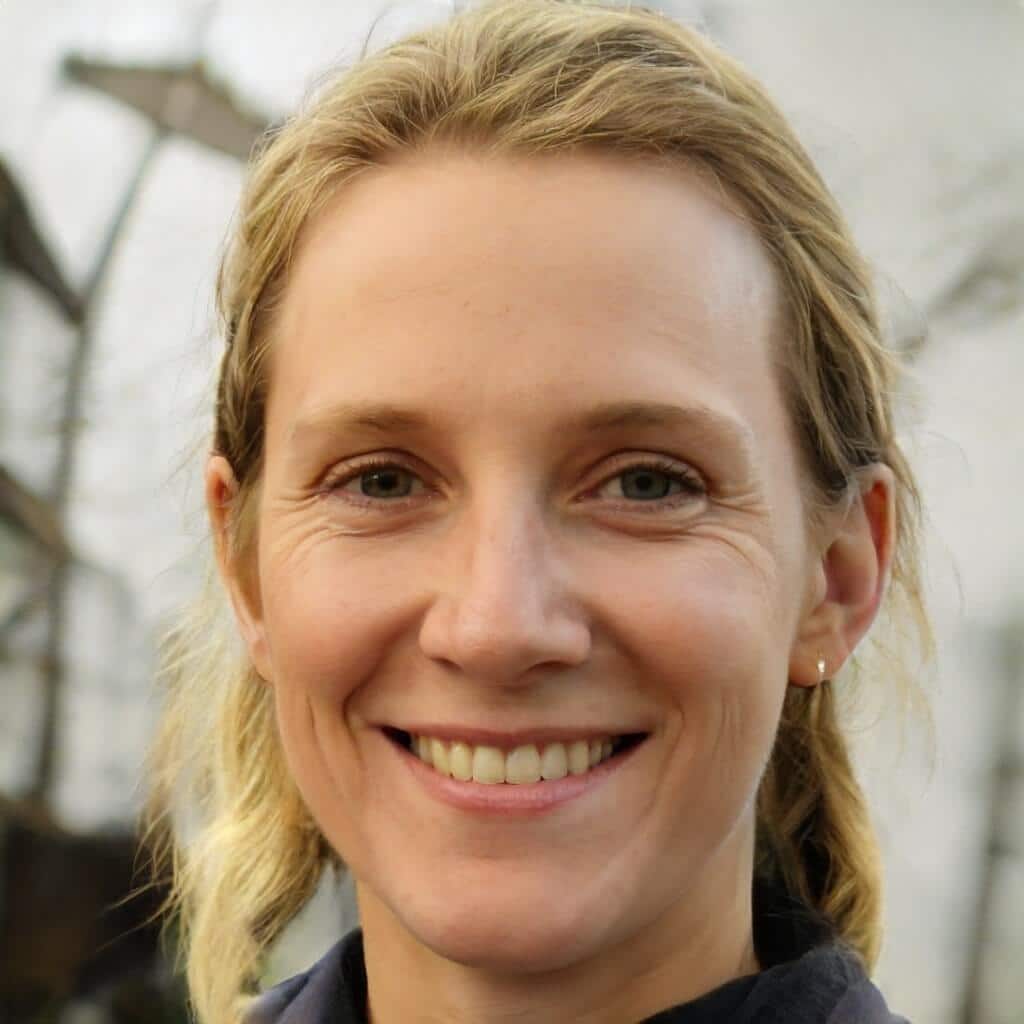 I'm a MA, (CMT) Certified Massage Therapist, Licensed Massage Therapist (LMT), and Reiki Master —  I'm a licensed massage therapist with over 10 years of experience in the industry.