This Sierra Comfort Basic Portable Massage Table makes for an excellent addition to any professional spa, just as it does to a home massage item. Constructed from quality, durable, beach maple hardwood as you'd expect from Sierra, it's a quality and reliable build.
It has double stitching and high-density foam for that extra tough padding that won't let you down. It features oil resistant and waterproof surfaces, always surprises me when I see a massage table that can't handle oils, as spillages are going to happen.
So, it's easy to clean, and just as easy to assemble or pack up. That's two of the main requirements nailed, right?
It's easily portable, so if you need to take this with you on your travels, it's really not a big inconvenience. You can make plenty of adjustments and add accessories to get the table exactly how you want. It's an all round superb table, with a lot of positive feedback.
>>Click here to see latest prices and reviews on Amazon<<
Features and Specifications
As with a
ll Sierra products, the table has been manufactured to a high standard. All the surfaces are waterproof and will not be damaged by oil coming into contact with them. Which we all know does happen occasionally.
The beech maple they use is a very hard, durable wood. It will literally last a lifetime if you look after the table, and it's easy to clean too. I like that they use double stitching on all of their coverings, this means it will not pop or burst at the seams under normal usage.
You're probably wondering about the portability, right? That's always important, and if there is one thing Sierra have got right with all the tables they manufacture, it's this aspect. It just takes a matter of seconds to fold up and assemble. It's a breeze.
You don't need any tools to set the table up, everything can be pushed and locked into place by hand. It's also easy for first timers, there is a lot of feedback from owners saying how easy it was to put up.
There is a 450lb limit, so no matter how heavy you think you are, this table will hold you or your clients easily. The full specifications and dimensions are below if you need to measure up your space.
>>Click here to see latest prices and reviews on Amazon<<
Table dimensions – 72" x 23"-33" x 28" (W x H x D)., weighing 36 lbs overall.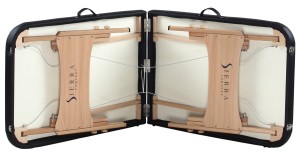 Pros
Great value for money.

Fully height adjustable.

Good portability, folds down and assembles easily.
Cons
Lacking a good face cradle.

Table top sheets not included with purchase.
Sierra Comfort Basic Portable Massage Table Summary
This model is the Sierra Comfort SC-500 Basic Massage Table if you're looking for the exact model number. It's one of Sierra's better tables in my opinion. Not just because of the build quality and accessories, but also because it comes in at a lower price point than some similar models.
Meaning you're getting good value for money, a very important aspect when investing in a table. Especially a table that's going to last for many years like this one will. I think it's a great choice if you're kitting out a spa, or if you want a table for home. Either way.
The people with some loyalty to Sierra will not have a difficult decision, they know what they are buying into. If you're new to Sierra, this is a perfect table to test their products. It's inexpensive and is a good example of what they provide.
Conclusion
With so many good portable tables on the market, it can be hard to decide which one is best for you. While there are no real right or wrong answers in some cases, you cannot go wrong with this table from Sierra.
Looking at the feedback from people who have used the table, it's very comfortable. The build quality is top notch, so you don't need to worry about anything there. It's also coming in at a lower price than some of its competitors, another good reason to check it out.
>>Click here to see latest prices and reviews on Amazon<<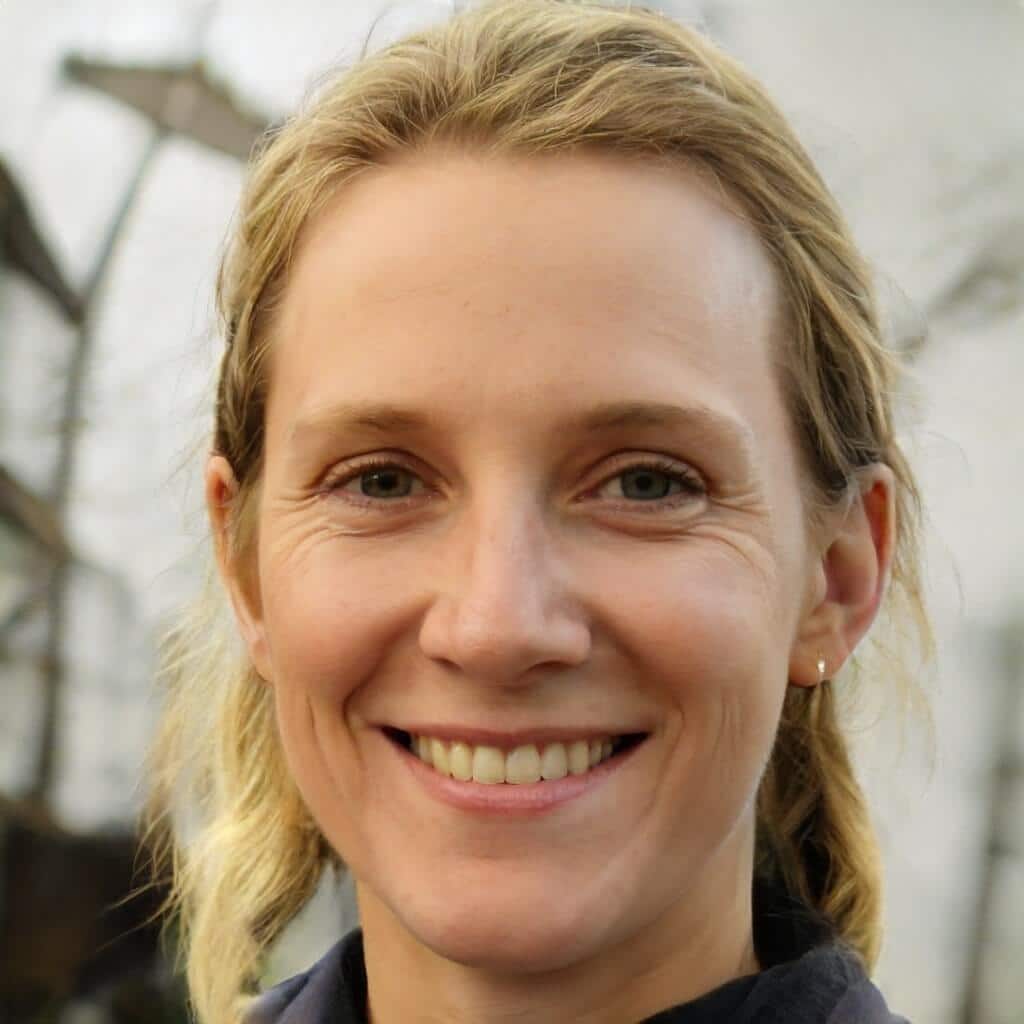 I'm a MA, (CMT) Certified Massage Therapist, Licensed Massage Therapist (LMT), and Reiki Master —  I'm a licensed massage therapist with over 10 years of experience in the industry.