Electric feet massagers with heat work wonders for tired and aching feet after a long day. The Brookstone Shiatsu Foot Massager is a popular model, and with good reason. It's an excellent massaging tool, this review looks at all the good points, what it does well, and tells you all you need to know to make an informed decision.
Specifications of the Brookstone Shiatsu Heated Foot Massager
There are some great features on this model. Here are the standout features at a glance:
Kneading Massage – The combination of rollers and air compression will give your feet a massage to remember. The rollers allow you to knead into the muscle tissue. While the air compression gives a relaxing angle.
Heat Mode – Heat is a must if you want to take your messages to the next level. You don't always need to use heat. But you always need the option to turn it on and use it.
Three Massage Programs – There are three different auto massage programs, called; sooth, pulse, and energize. I'd say test these out when you get the device and see which works best for you.
High or Low Intensity – You can swap between high and low intensity of the massage depending on how achy and tired your feet are.
Portable – It's a small and portable unit. The cord wraps up and out of the way. While the lining unzips and comes out for ease of cleaning.
Dimensions – 13" x 17" x 9" and weighs 12.6 lbs.
How This Foot Massager Can Help You
If you suffer with Plantar Fasciitis, flat feet, bunions, or any other conditions that affect your feet and cause pain you will find great relief in a massager. Shiatsu and heat are two of the most effective treatments for foot pain.
Foot massagers like this are really designed to provide an all-round atmosphere of relaxation. Don't rush it, and try to use it daily for a few minutes at least. If your feet are tired at the end of the day, a few minutes in this machine is the perfect answer.
What Makes This Foot Massage Worth the Money?
You are right to always look for good value for your money. The large volume of positive feedback is the gold standard here. It reasonably priced too, click the link above to check over at Amazon for the latest price and offers.
Having two different intensity settings and three massage modes to choose from gives you a lot of different options too. Some of the more basic models work wonders for some people, while not working out for others. Having the different settings makes this Brookstone foot massager more likely to hit the spot for most people.
I think this type of foot massager is a must for the health and well being of feet. So it's hard to put a price on that. If your budget allows for this model of massager I'd say buy one, you can't go wrong.
Instructions for Use
This foot massage is simple to use and the buttons are easy to press with your toes if you're relaxing. Here are some basic instructions if you're stuck:
Safety first, make sure the cable is not going to cause a hazard and the power supply is secure.

Place your feet in the massager with socks on or off.

Switch on the massager and select a program to start the massaging.

Sit back and relax. Let the massager work and try to relax your mind as well as your body for a more complete experience.

Always store the massager somewhere safe. It has a carry handle and is light, making it a portable machine.
Ucomfy vs Brookstone
The Ucomfy foot massager is often compared to the Brookstone. They are similar priced models and have a lot of the same features. They are rated the same too from customer feedback, so it's hard to separate them really.
Cosmetically I would say the Brookstone Foot Massager looks a like more modern and well constructed. That's just my preference though and not everyone will feel the same. They both have air compression and heat modes. As well as giving a good Shiatsu massage.
You can look at the uComfy here and make your own mind up. Both are excellent foot massagers. You will not be disappointed in either model.
Brookstone Foot Shiatsu Massage Machine Summary
The Brookstone massager is one of the more functional and versatile models, and it's easy to see why. I think the carry handle and lightweight aspect making it portable is a huge plus. Not just taking it with you if you travel, it's nice to move around the home easily.
If you're here because you have a problem that needs sorting with a foot massager – you've found the answer. This machine is an excellent foot massager. You and your tootsies will not be disappointed!
FAQ's
How Noisy Is This Massager When in Use?
It makes a humming noise more than a loud motor type noise. You can watch TV, talk on the phone, or do any other things at the same time.
What Is the Largest Size Feet You Can Fit in This Massager?
I have searched around and found that people up to size 15's male feet can fit in the massager. So up to that size you're a safe bet, above that I cannot be sure.
Does the Massager Target the Heel Separately?
It doesn't target the heel separately as such. Your heel will benefit from the massage though.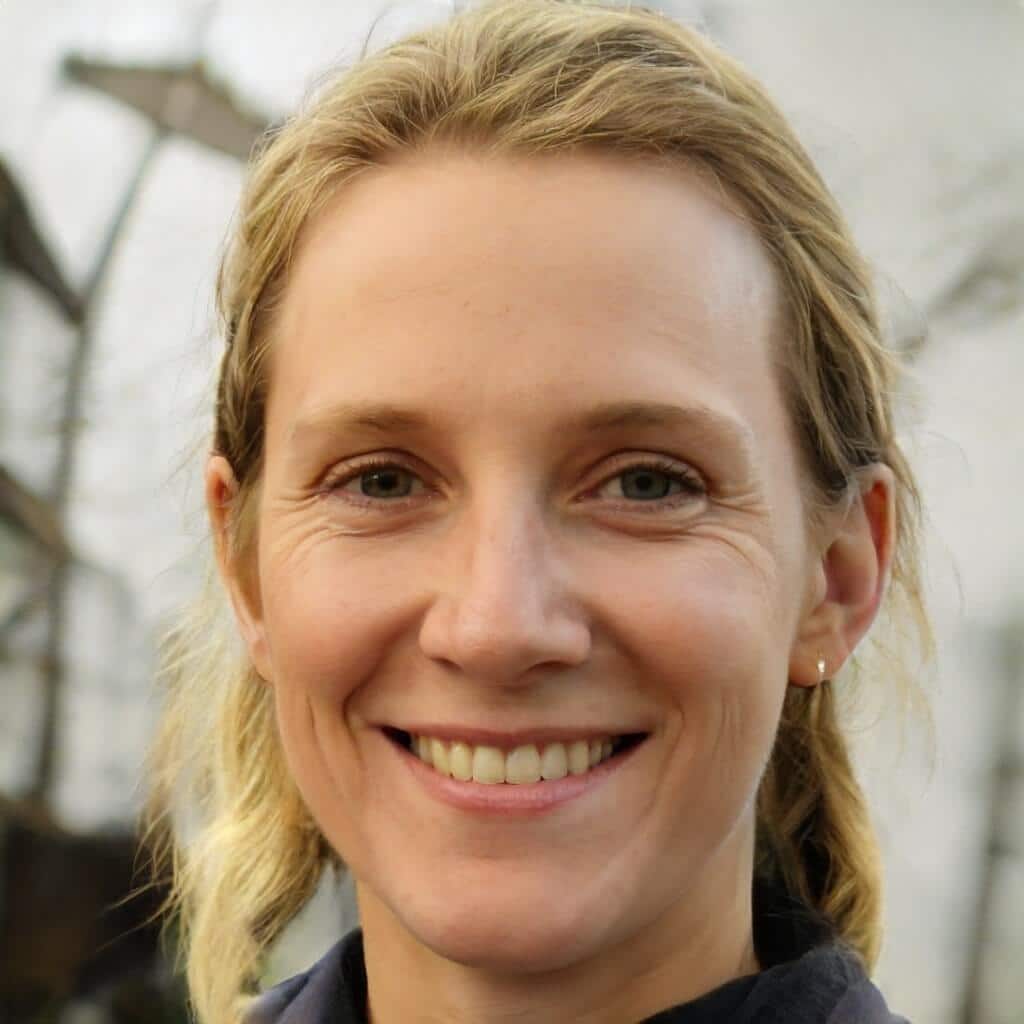 I'm a MA, (CMT) Certified Massage Therapist, Licensed Massage Therapist (LMT), and Reiki Master —  I'm a licensed massage therapist with over 10 years of experience in the industry.