Anyone who suffers with foot pain will know how helpful a Shiatsu massage can be. If you don't – today needs to be the day buy one because you're missing out. This 3Q MG-F18 Foot Massager with Heat & Air Review should do the job of convincing you that you need one of these in your life.
Shiatsu is a Japanese massage technique and it focuses on the pressure points in the feet to relieve pain. This electronic massager does a great job at stimulating blood flow. Working out those aches and pains, and relaxing your feet after a long day. It has some really useful features, so let's take a closer look.
Specifications of the 3Q MG-F18 Foot Massager with Heat
This model is one of the highest rated models at the time of writing this. There are a few reasons for this, and I will lay out the following features for you:
Kneading and Shiatsu Massage – The combination of Shiatsu and kneading motions give you  a very complete massage. It's more satisfying than just a rolling machine, and covers most types of feet ailments.
Air Pressure – This is a feature not found on a lot of electronic foot massagers. It has an air pressure mode that expands and presses against your feet. You can set it to either low, medium or strong too.
Heat Feature – Heat is the best way to work deeper into the feet and really make a difference. You can set the heat to low or high depending on your needs.
Safety Cut Off – Electronic devices should always comes with safety features, and the 3Q does. It will switch off after 15 minutes of use in case you leave it on by accident or fall asleep.
As you can see it ticks all the boxes for desirable features. It's a well built, portable unit too. So if you're in the market for a foot massager this model is about as good as it gets.
Dimensions – 13" x 18" x 9" and weighs just 10 lbs.
How This Foot Massager Can Help You
There are a few specific conditions it will help with. But in general, it's a device to give feet a little care and attention and help you feel a lot better.
Plantar Fasciitis – This is a condition that affects the sole of the foot by thickening the tissue and causing a great deal of pain. Standing for long periods or walking a lot worsens the pain. This 3Q MG-F18 foot massager will give you a lot of relief from the pain and I always recommend it to people with this condition.
Aches and Pains – The best way to reduce aches and pains in feet is a massage. The closest thing to a hands-on treatments is an electronic device like this one. It's actually better in some ways, and can last longer. The combination of kneading, Shiatsu, heat and air pressure stimulates blood flow and soothes tired feet.
Heel Pain – This is one more for the women. If you wear high heels you will know the pain I'm talking about. Without rest and massage the pain is only going to get worse. Don't leave it until it's too late, start treating your feet well in the evenings if you wear heels during the day.
What Makes This Foot Massager Worth the Money?
When you look at this massager alongside other models like the Belmint Shiatsu Foot Massager with Heat Review it does give a more complete massage. The air pressure settings along with the massage motions gives the foot a complete massage with good coverage.
Shiatsu is designed to work the pressure points on the feet. A lot of research and design has gone into this massager to make it as effective as it is. The best acid-test is always the customer feedback. There are hundreds of satisfied users, and this is testament to how effective it is.
Instructions for Use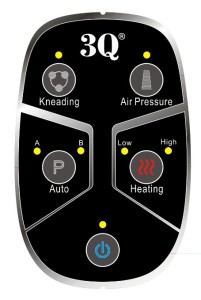 The 3Q is simple to use, but if you're new to foot massagers here are some instructions to help:
Always ensure it's safely plugged in and there are no hazards.

Take the hand remote, this is where you control all the settings for.

Switch the unit on, and place you feet into the massager.

You can select the type of massage you want, the air pressure, heat and other features from the handset. If it's you first use, test out the different features to see what you like the feel of.

Never attempt to move while using the massager. Sit back and relax.

Always switch off when not in use and place the massager back in the box or somewhere safe when not in use.
Air Pressure Massage with Heat Summary
The 3Q MG-F18 Foot Massager with Heat and Air pressure is an absolute must for sufferers of Plantar Fasciitis or people who put their feet through a lot of work. Or, it's just as satisfying for those who want a little pampering.
Comparing to other massagers on the market it offers a lot more with it's air pressure settings and more control over the features. Combine that with a good reliability and build quality and you have an all-round winner. Today is a good day to treat yourself, and I'd love to hear how you get on.
FAQ's
Can You Turn the Heat on and Off?
Yes, you have full control over all the options. You can set the heat to low or high.
How Well Does This Model Knead the Top of the Feet?
There aren't any rollers on the top of the feet. However, this model does have a squeezing motion that affects the whole of the foot and hits the top of the foot well.
Does the Unit Have to Be Flat on the Floor While in Use?
For safety reasons the unit should always be sat on the floor and not move while in use. You should not stand either, always be seated.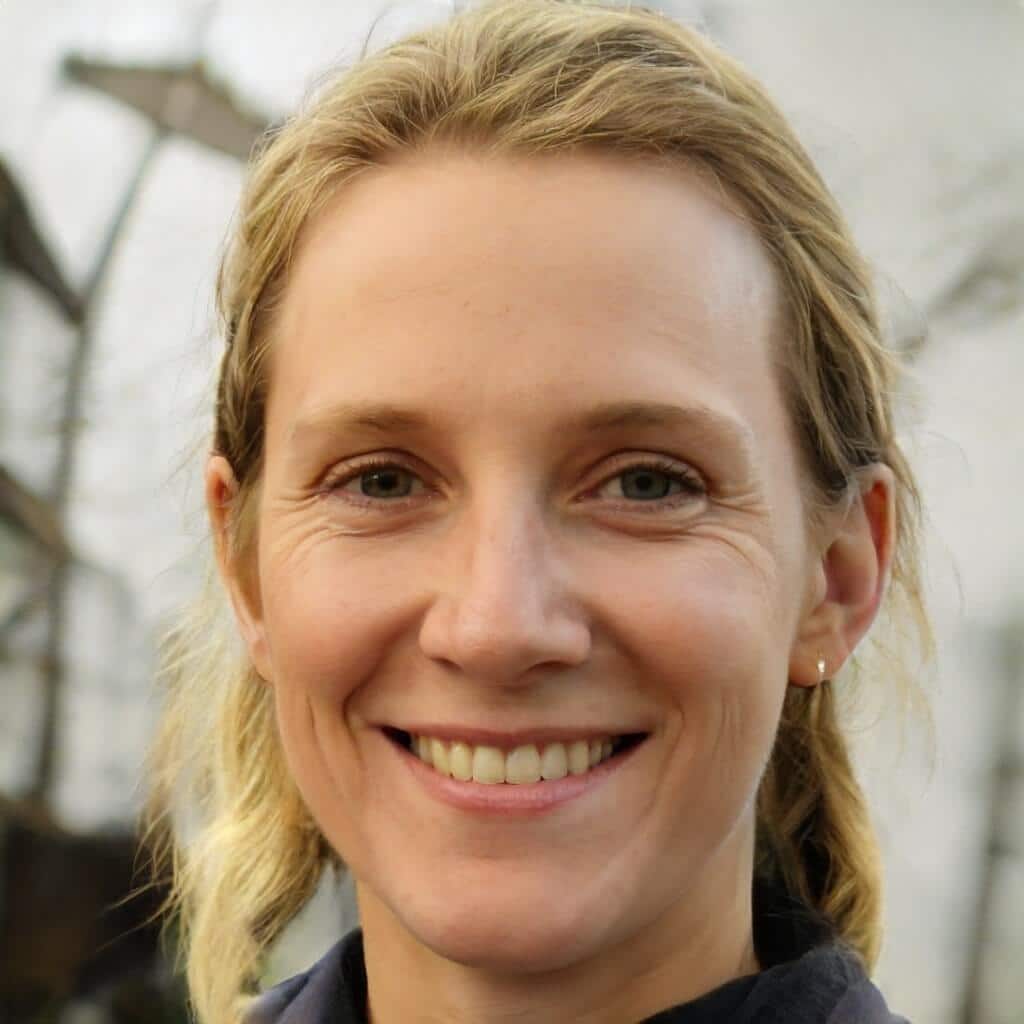 I'm a MA, (CMT) Certified Massage Therapist, Licensed Massage Therapist (LMT), and Reiki Master —  I'm a licensed massage therapist with over 10 years of experience in the industry.