If you work in an office it's very likely you sit down for most of the day. The health risks and implications to sitting down for long periods have been well documented in recent years and you should be taking steps to reduce them.
Prevention is the best cure, and you may even be noticing some lower back pain already. Choosing the best back support for office chairs will go a long way to making your days more comfortable and reducing back pain while sitting down.
Quick Links to 5 Office Chair Lumbar Supports
Is Your Office Chair Damaging Your Back?
There are mounting studies showing how sitting down for long periods is bad for your health. If you sit all day for your job and suffer from any form of back pain, this is very likely the issue.
With a combination of standing up regularly and having the right back support, there's no reason why you can't be pain-free and feel great after a long day at work.
Here are the main issues associated with using a chair that doesn't offer enough support.
Increased Pressure on Strain
Sitting in a chair that doesn't provide the proper posture puts extra pressure on your back. You can strain muscles in your back, neck, and shoulders, and extra pressure on your joints.
Our spines compress throughout the day naturally. Sitting in a hunched or slumped position speeds up this process and puts extra pressure on all the bones in the spine. It's going to lead to back pain at some point, by then it's too late and hard to reverse the problem.
Bad Posture
The hard facts are that most office chairs are not designed to promote good posture. They are designed to be cost-effective, look a certain way, or have certain features.
How do you sit at your desk are you hunched over, or sliding down your chair? Chances are you're putting your neck and back under strain.
A good lumbar support pillow will help align your back and force you to have good posture. This will feel a little strange at first, but you'll notice the benefits over the coming days and weeks.
What Material Should Your Lumbar Support Be?
This makes a difference to the feel and performance of the support. It will partly come down to your own requirements, and partly come down to your preference.
Here are the main materials lumbar supports are made from and how they perform:
Plastic
Plastic support may seem a bit basic, but they are very effective at improving posture and the lack of give is something some people require to prefer.
They are the least comfortable however and not very popular. I'd recommend a plastic support as an extreme measure to correct a serious problem.
Mesh
Mesh back supports are commonly seen around office place as they offer decent support and cost-effective.
They usually have a frame made from wire so it flexes a little. With a mesh cover so it's comfortable to sit on and lets plenty of airflow through.
They are good for the alignment of your back and a good quality one will give you good support.
Memory Foam
Memory foam is the most popular choice because it works with your own individual posture and reacts to your own weight and posture.
It's incredibly comfortable, and will not give you the aches and pains a hard back support will. The only real drawback is that the foam retains heat and after a long day you will feel the warmth.
5 of the Best Back Support for Office Chairs
Medipaq 3D Mesh Lumbar Back Support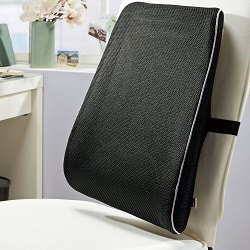 This lumbar support from Medipaq is a large 3D mesh support that wraps around the back of your office chair with an elastic strap and gives you much better posture and more support across your back.
The mesh cover is made from breathable material to allow airflow to reach your back. I'm sure you will appreciate this is pretty important when being in an office all day. The cover is removable and be put through a wash.
These full chair back mesh lumbar supports really make a difference to how you feel throughout the day and reduce the risk of long term back problems. The measurements are 41.5cm x 36cm x 8.5cm.
MemorySoft Lumbar Support Pillow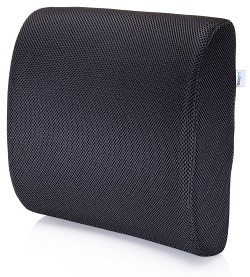 This lumbar support pillow from MemorySoft is made with premium grade memory foam to give you excellent lumbar support. It moulds and moves with the shape and pressure from your back to give an individual experience.
The fabric is a 3D mesh, so it's breathable and cool to the touch. Memory foam has a tendency to retain heat, but this pillow does a great job and keeping you cool and comfortable over long periods.
This product comes with a 30-day money back guarantee, so it's a risk-free purchase. I'm sure you'll be happy with it though, it's an excellent lower lumbar support pillow.
Fellowes Office Chair Mesh Back Support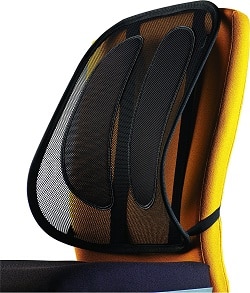 This is another full back mesh support for your office chair. Fellowes make a range of really good office accessories and back supports, and this is one of their most popular items.
It fits over most chairs with a tri-tensioning support. It fits over chairs with arms, can be used in your car, or even on a chair at home if you need relief from back pain and want to work on your posture.
The best thing about the mesh design is that it allows airflow to circulate freely behind your back. Memory foam can get a little hot and is dense in design, if you prefer the same support while keeping cooler check this back support out.
LoveHome Memory Foam Lumbar Support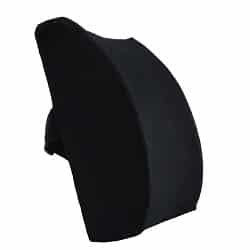 LoveHome offer this memory foam lumbar support pillow in black, brown, grey, and navy. So if color coding with your chair or being able to identify the cushion from others is important to you, problem solved.
The cover is breathable and washable as we have come to expect as standard. The cushion is designed with ergonomic streamlining premium quality memory foam for optimal back support.
The adjustable strap makes it easy to secure this pillow to most chairs, and with a 60-day risk free guarantee you have nothing to lose. You can just as easy use this in your car on the way to work and take into the office with you too.
Fellowes Professional Ultimate Back Support
The Fellowes Professional Ultimate Back Support has an ergonomic design that helps provide overall back support. It focuses on the middle and lower lumbar areas and change a normal chair into a comfortable and supportive chair.
It has three memory foam sections to work with the body's natural curve, and the mid-support helps promote better posture. Each padding item are attached with zippers and can be separately removed.
Fellowes use a Tri-tachment system which allows it to attach easily to most chairs and stay in place. This support is an excellent choice to start correcting your posture and reducing the amount of strain your current chair is putting on your back.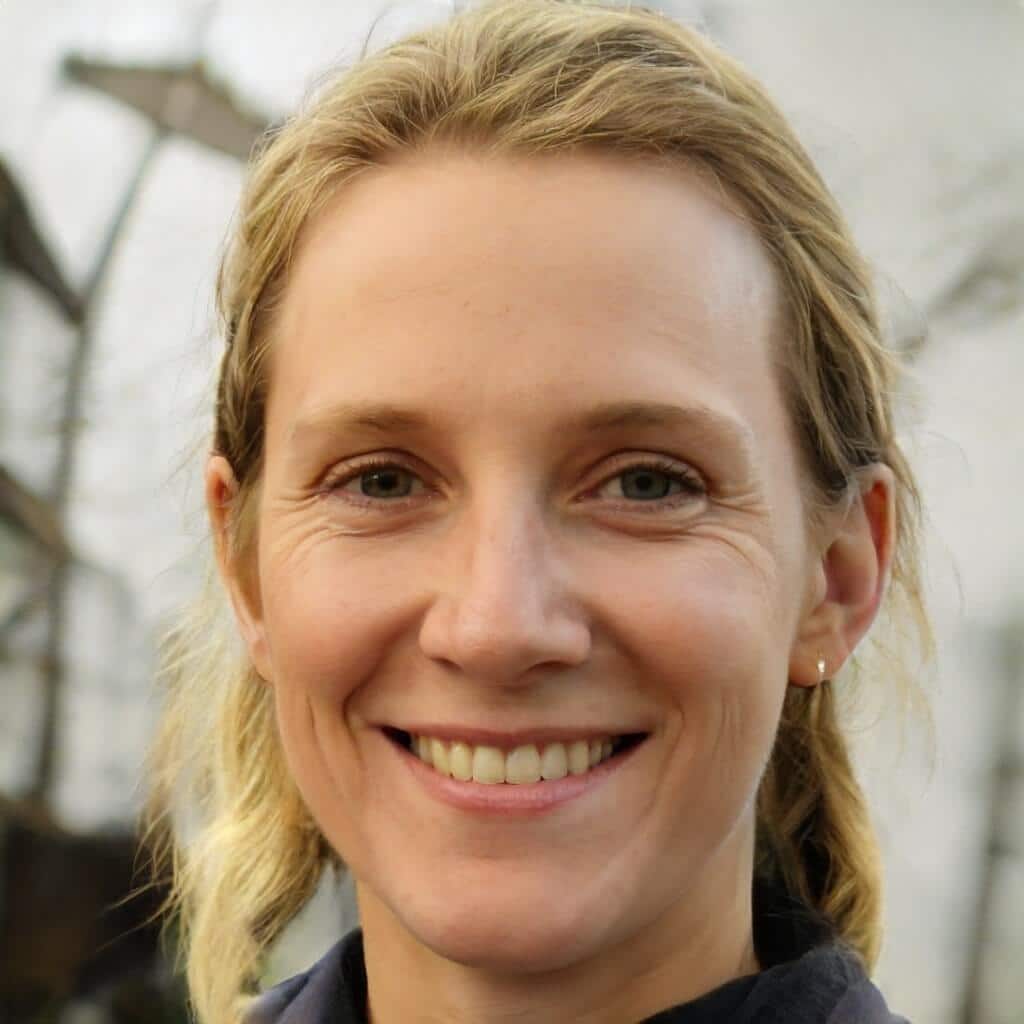 I'm a MA, (CMT) Certified Massage Therapist, Licensed Massage Therapist (LMT), and Reiki Master —  I'm a licensed massage therapist with over 10 years of experience in the industry.