The Belmint Shiatsu Foot Massager with Heat is one of the more popular foot massaging devices on the market and gives you an incredibly relaxing foot massage. This review looks at what this model can do, how well it does it, and will help you decide if you need one of these massagers in your life.
Specifications of the Belmint Shiatsu Foot Massager
This model has some really cool features. The features that make it stand out from the crowd include:
Two Independant Feet Chambers – A nice snug place for each foot to rest in. The chambers deliver a relaxing and therapeutic massage to the sides and the soles of your feet.
Excellent Design – You can remove and wash the cloth cover. The overall look and design of the model looks great, it's not an eyesore and will not look out of place sitting around in your home.
Control Panel and LCD Display – All the settings and modes are controlled by the buttons in the center of the device. There is an LCD screen showing you what the device is doing.
Heat Function – Heat gives massages a deeper and more satisfying feeling. The model heats up very quickly to 140 degrees, giving your feet a relaxing and rejuvenating feeling.
Measurements – 17.7" x 15" x 18.1"
Heat – Reaches 140 degrees in under 8 minutes.
How This Foot Massager Can Help You
There are two different types of massage setting. You can select either a vibrating massage, or a deep kneading massage.
Vibrating – This is great for stimulating blood flow and giving tired and aching feet a lift. It's incredibly relaxing, not just for your feet but your mind too. Using this machine while relaxing after a long day is an enjoyable experience.
Kneading – If you have specific issues or pains in your feet you can knead them to work the pains out and loosen the muscles.
You can use the heat function to give a deeper and more relaxing experience. If you live with chronic pain in your feet, or just stand a lot and have aches and pains, this massager is for you.
Both of these settings will help with your issues. As well as giving you a relaxing experience to enjoy.
What Makes This Foot Massager Worth the Money?
It's one of the less expensive models on the market and with all the features it has it's a fairly obvious choice for good value. There is a wealth of positive customer feedback confirming it's very good quality and doesn't break or let people down.
The washable cover means you can clean it and maintain it. It's small enough to be portable and go anywhere you do, so you are going to get a lot of use out of this device over the years. It's great value, and the massage modes offer health benefits so it's money well-spent.
Instructions for Use
Remove you shoes or slippers before using the massager. You can leave your socks on, try it with and without socks to see what you prefer.
Place your feet into the device and you will see all the controls in the centre console. There are the following buttons:
Heat control

Pressure decrease

Pressure increase

Massage mode

On/off button
There is an LCD display showing you details of the mode and temperature. Just select the mode you want, set it to the desired pressure and relax.
It's easy to use, but does come with a complete instruction manual for your reference. It works by plugging into a mains supply.
Belmint Shiatsu Foot Massager with Heat Summary
This is the kind of foot massager that you can use every day. The Belmint Shiatsu Foot Massager with Heat is one of the quickest and easiest ways to relax and loosen the tension in your feet after a long day.
If you spend a lot of time on your feet during the day this is going to fast become your best friend. People who live with Plantar Fasciitis, other chronic pain or circulation issues will feel great relief. An absolute must.
FAQ's
Can You Wear Socks While Using This Machine?
You can wear socks yes. It will help keep the machine clean and not leave dead skin behind. Although some people prefer the feel more without socks.
How Well Does This Model Massage the Heel of the Foot?
It does massage the bottom of the heel very well. It doesn't massage the sides however, this isn't an issue but it's something to be aware of.
Can You Set It to Produce Heat Without Massaging?
No. You can't use it to heat your feet without working on one of the cycles. You can run it on the lowest vibration setting which is the closest thing.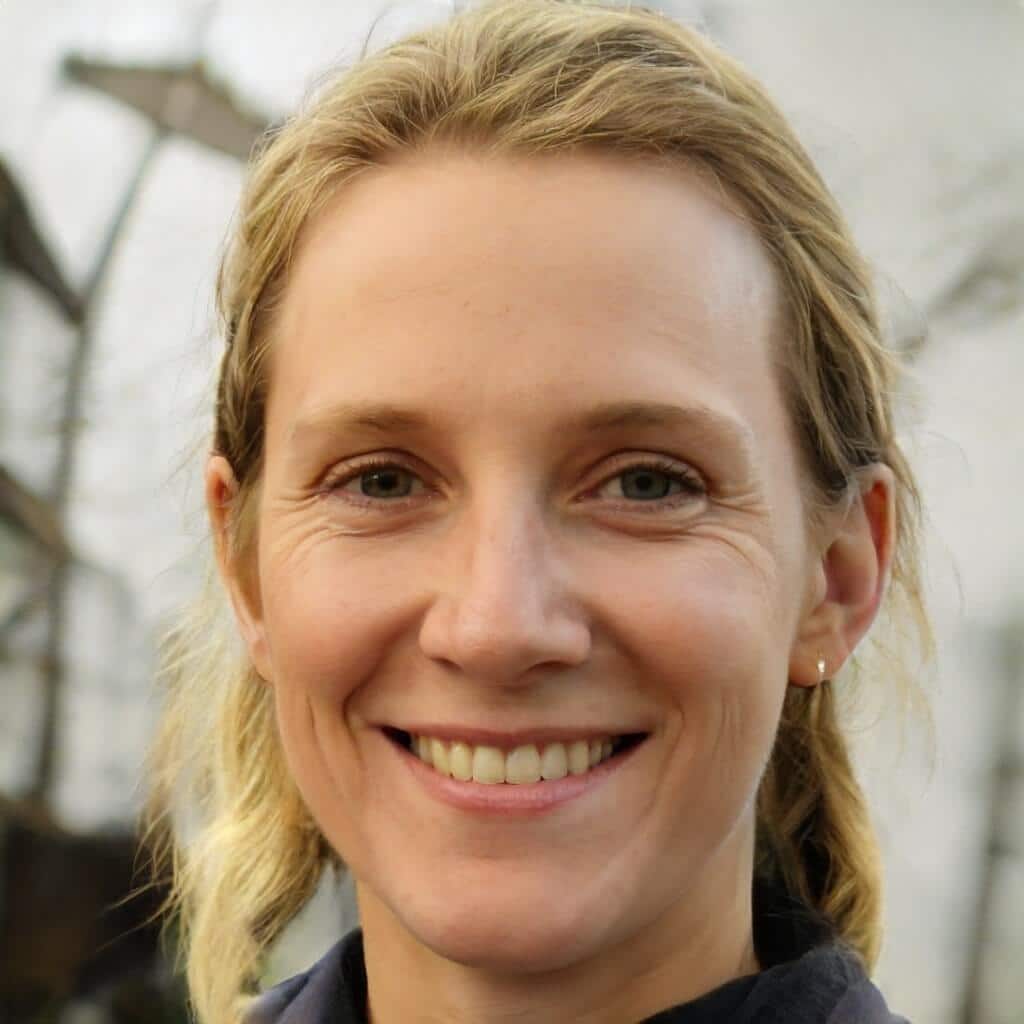 I'm a MA, (CMT) Certified Massage Therapist, Licensed Massage Therapist (LMT), and Reiki Master —  I'm a licensed massage therapist with over 10 years of experience in the industry.