Our feet get put through a lot of stress during the day. Think about it, we walk, run, jump, push and press, and more with our feet. So giving your feet a massage is the least you can do. This TheraFlow Foot Massager Roller is probably the most accessible and affordable option when it comes to tools.
It's a simple wooden tool. This means it has some advantages over the more expensive and complicated electronic massagers. Let's take a look at some of the specifics and how it can help with Plantar Fasciitis, tired feet and other conditions.
Specifications of the TheraFlow Foot Massager Roller
This wooden massager is simple and effective. There is more to it than meets the eye, there are some of the key selling points:
Portable – This is one of the main reasons people choose this little tool. You can take it anywhere with you and use it. It's perfect if you travel a lot. Just as ideal for using in any room around the house.
Easy to Use – There are no buttons or features that take time to learn. You just sit it down on a flat surface and use your feet on it.
High Quality – I wouldn't recommend anything that I don't know to be good quality. It's very well constructed from hardwood and will not break easily. It's designed to take a lot of pressure, and will hold up just fine.
How This Foot Massager Can Help You
Foot massagers are designed to help relieve pain, which this tool does. As well as stimulate blood flow and release tension, which is also does really well. Here are some of the benefits summarized:
Increased Blood Flow – By rolling your feet over the tool you will stimulate more blood flow around your foot. This means your body can heal more efficiently and you will release tension.
Relaxing – It's relaxing and enjoyable to have a foot massage. If you've never experienced it, you're in for a pleasant surprise if you pick up one of these.
Relief from Aches and Pains – This is the best thing about massaging your feet with this tool. Whether it's daily aches and pains or dealing with chronic pain, you can greatly reduce or remove the pain.
What Makes This Foot Massage Worth the Money?
At around $6 I really don't know what else I need to say. This is probably the cheapest way you are ever going to get such a satisfying foot massage. It's worth the money in my opinion, I've bought these as gifts for people too as they are so inexpensive. If that wasn't enough, you can also rely on:
Money Back Guarantee – If you have any problems with defects or breakages you can return the tool. Just contact your sales provider and they will arrange that for you.
Durable Build – I have used this tool before and I can confirm it's seriously strong. It has to be after all, it needs to support people's weight. It's high quality wood, this tool is going to last you a long time.
As I have covered, this is a super-cheap way to massage your feet and help you manage pain and feel better. There are some really good electric foot massagers, but if you're on a budget, or like simple – the TheraFlow Foot Massager Roller is perfect for you.
Instructions for Use
There are two ways you can use the roller. You can use it for an acupressure effect, or a kneading motion. The differences are as follows:
Kneading Mode – This is the most common use for the massager and makes use of the rollers. Just simply roll your foot back and forth over the roller to stimulate and knead into the underside of your foot.
Acupressure Mode – If you have a certain area of your foot you want to stimulate and relieve pressure then place that area on the roller. Just apply some pressure for a few seconds a time then release and repeat.
It's great at reaching those hard to reach places in the arch of the foot. There isn't much more to it than what I outlined here, the tool is simple and straightforward.
TheraFlow Wooden Foot Massager Summary
This little wooden roller is a great little foot massager, and for a few bucks I can't recommend it enough. You don't have to put up with aches and pains from being on your feet all day. Neither do you have to live in pain from Plantar Fasciitis.
I always recommend it to friends who complain about pain in their feet. I know a few people who have one and all the signs are positive. It's on you to remember to use is as often as possible.
FAQ's
Can You Use This Just for the Heels of Your Feet?
It's designed for the arches of your feet, but you can use it on your heels yes. It won't be the easiest or angles, but some people do you it on their heel for sure, yes.
Can It Be Used While Seated?
Yes it can. You can roll your foot over the tool while seated or standing. The base is designed to stay where it is, so you just need to roll your foot.
Does It Hurt Using This Wooden Foot Massager?
Well, if you are experiencing pain in your feet you will feel the pain of rolling on your feet. It doesn't do anything to hurt you outside of that though.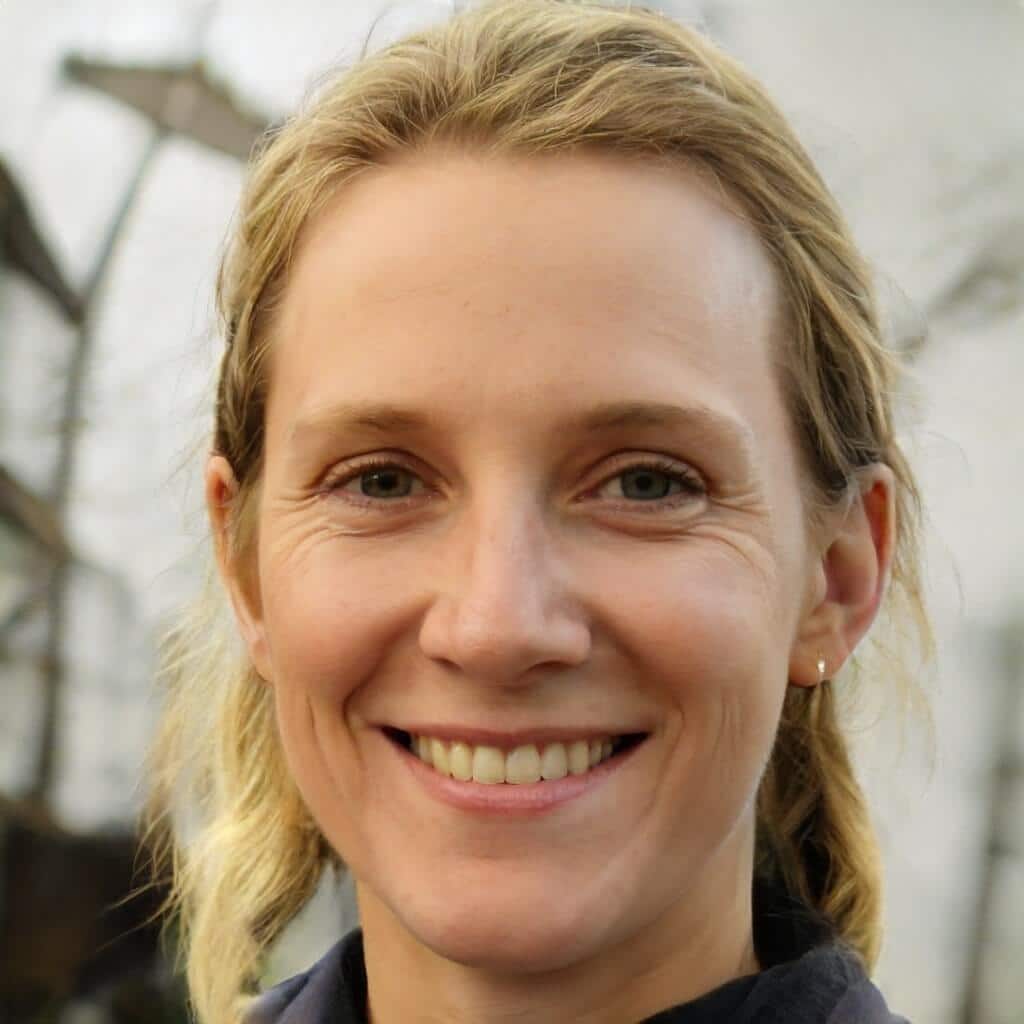 I'm a MA, (CMT) Certified Massage Therapist, Licensed Massage Therapist (LMT), and Reiki Master —  I'm a licensed massage therapist with over 10 years of experience in the industry.