If you suffer from any form of back pain, be that chronic or mild, you will know how much it can affect you on a daily basis. You are not alone either, back pain affect a large percentage of the population. I'm writing this BackGuard premium lower back pain cushion review to help exactly this group of people.
I am always on the lookout for products that really do help with back pain. Which is why I put this back support through its paces. Lumbar pillow in general are great tools and dealing with back pain. If you can find one that suits you and your posture, you are going to have a cost-effective way of soothing those pains.
BackGuard Premium Lower Back Pain Cushion Review
Specifications and Design Features
It comes with a 90-day money back guarantee is a confidence booster. You get to try the pillow, and if not completely satisfied you can return it. It's a fairly failsafe purchase however, the quality is top-notch and it's effective at treating back pain.
All you do is strap this cushion onto a chair. Then sit on the chair and allow the cushion to form your posture. It will feel unnatural at first, because you are not used to sitting with good posture.
But the cushion is working to mend and strengthen the muscles in your back. Meaning less pain, a reduction in the damage being caused, and a healthier back. It's not going to work miracles overnight. Have some patience with it and use it as much as possible when seated.
Adjustable Straps
The best features are the most simple, yet effective. The adjustable straps are exactly that. You use them to keep this cushion in place where you have been using it.
It's incredibly annoying when a support falls off the chair every time you get up. This isn't an issue with the BackGuard.
Helps Correct Posture
It's not possible to keep a good posture all day. Sometimes our jobs or lifestyle just doesn't allow it. This cushion is designed to correct the damage being done.
Pulled muscle, back pain, poor form, these can all be corrected by using this simple device on the back of a chair you sit in mostly.
Lightweight and Compact
You can take this cushion on planes, coach trips, in the car, to the office, anywhere you will be sitting. No need to feel nervous or uncomfortable in new chairs any longer. Just take this pillow with you and use it.
Pros
Compact and lightweight means you can take it anywhere you go

90-day guarantee if you're not completely satisfied

Durable and quality construction for a long-lasting life

Really does work and will relieve back pain
Cons
It will not suit everyone's contours and position
BackGuard Premium Lower Back Pain Cushion Summary
This back pain relief cushion from BackGuard is one of the best on the market and you will not be disappointed.
I think it makes an excellent addition to something like an acupressure mat. You can relax and massage your whole body and increase circulation with a mat or other self-massage tools. But this cushion allows you to really work at correcting your posture and healing those damaged back muscles.
It's very effective, it works, and at this price it should be an easy choice. We all need to look after our backs. This BackGuard premium lower back pain cushion review should have given you a clear picture of how this pillow can help.
FAQ's
What Are the Dimensions of This Pain Cushion?
It's 15 ½" wide, and 12 ½" high at its widest dimensions and 2 ½" thick.
Can You Use This Back Support on a Couch?
It's difficult to position on a couch. It's more suitable on chairs, and armchairs in some instances.
Is This Back Support Good for Long Distance Drivers?
Yes, it's great for long distance drivers. This is exactly the type of job that puts stress on a person's back and the pain cushion can give much needed support.
Can the Cover Be Removed and Washed?
Yes. There is a zipper and you can easily remove the cover and wash it.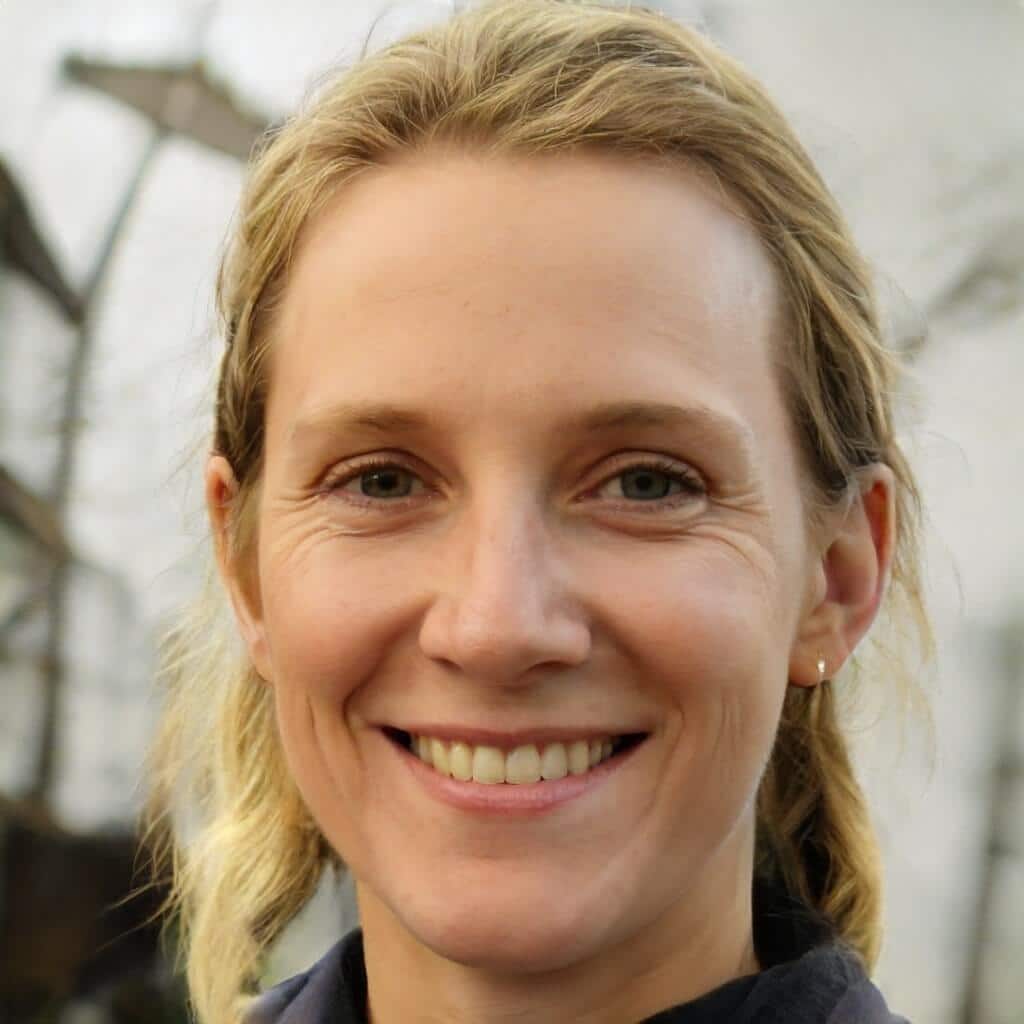 I'm a MA, (CMT) Certified Massage Therapist, Licensed Massage Therapist (LMT), and Reiki Master —  I'm a licensed massage therapist with over 10 years of experience in the industry.