You may have noticed an increase in compression sleeves being worn. Not just by athletes, but casual health enthusiasts too. So, what is a compression sleeve used for, and how are they helping people?
Compression sleeves are designed to compress the muscles in the leg, arm, or wherever you are wearing the compression sleeve. This can help improve athletic performance and aid recovery as I will explain.
Health Benefits to Wearing a Compression Sleeve
Improves Blood Circulation
Having good circulation is good for your overall health. I've covered many times how massage therapy is great for stimulating blood circulation, and so are compression sleeves.
Some people have poor circulation. It can be a result of an injury or just a natural issue, but whatever the reason it can reduce mobility and athletic performance.
Better circulation means you can heal faster from injuries and reduce swelling. Wearing a sleeve can also be a preventative measure to future injuries, especially to muscles that have previously been injured.
Helps Maintain Body Temperature
Compression sleeves also help to keep you warm. They stop harsh weather conditions like wind chills, friction burns, or scratches depending on what you're doing.
If you're long distance running for example, a compression sleeve can help keep your arms or legs warm while not being a baggy layer of clothing that will be uncomfortable.
Speeds up Recovery from Injuries
Recovering from injuries or muscle burn from working out is important to professional athletes. Compression sleeves apply pressure to the muscles, this stimulates better blood flow.
Having more de-oxygenated blood circulating stimulates your body's healing process and helps muscles recover faster and reduce inflammation.
How to Choose a Compression Sleeve
There are endless types, sizes, and colors of sleeves on the market so it can feel confusing. The first thing you need to do is find a sleeve that's going to fit perfectly, this is very important.
A sleeve needs to be tight, but not to the point of restricting circulation. Neither should it be loose so it's able to move or slip around. They are very stretchy and aren't available in many sizes, so it's usually not difficult to find one that fits well.
Some features on quality products include:
Anti-microbial materials to help reduce odors

Breathable material to help your body regulate temperature

Stretchy material that does not tear or fray easily

Seamless design for extra comfort
You can get compression materials to cover most of your body. The arms, elbows, legs, knees, and ankles are the most popular areas as these are the most injury prone.
Best Arm Compression Sleeves
Here are two of the best compression sleeves for arms:
Elixir Arm Compression Sleeves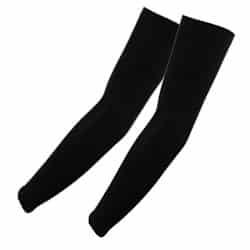 Great for running and outdoors activities. These sleeves offer UV protection and they help to regulate your body temperature.
They are made from high-performance fabric. Wicking away water, and the seamless design means they are really comfortable.
They tick all the boxes mentioned above when looking for good quality compression sleeves. They're even available in just about any color you can think of too!
VIPER Full-length Compression Arm Sleeve
These full-length sleeves are excellent quality and will help you perform at your best whatever sport you're playing.
They are available in small, medium, large, and extra-large, so you won't have a problem finding a size to fit you perfectly.
The material is a dual-layer TruCore Wicking, so you keep dry, warm, or cool in the summer. The double-seam means they are incredibly strong too.
Best Leg/Calf Compression Sleeves
Here are two of the best compression sleeves for legs:
MUSETECH Compression Calf Sleeves
You may have seen runners wearing compression sleeves on the lower half of their legs. They are very effective at reducing shin splint and muscle pain.
These are unisex design, available in black or green, and two different sizes. You can even wear these on long-distance flights to reduce swelling and the risk of blood clots.
Once you start wearing calf compression sleeves you'll wonder how you ever did without them. They feel great, comfortable, and after a heavy workout you'll notice the difference.
Zensah Compression Leg Sleeves
A cool feature of these compression sleeves from Zensah is all the colors they are available in. You're going to find something to suit your style or stand out from the crowd if you want to.
They are made from 90% nylon and 10% Spandex. A good mix of stretchy and strong, and good comfort. They are available in three sizes too, so you should be able to find the perfect fit.
A cool little feature is the v-shaped chevron ribbing on the front of the sleeves. This gives you the same support and relief that kinesiology tape does. So they are great for athletes.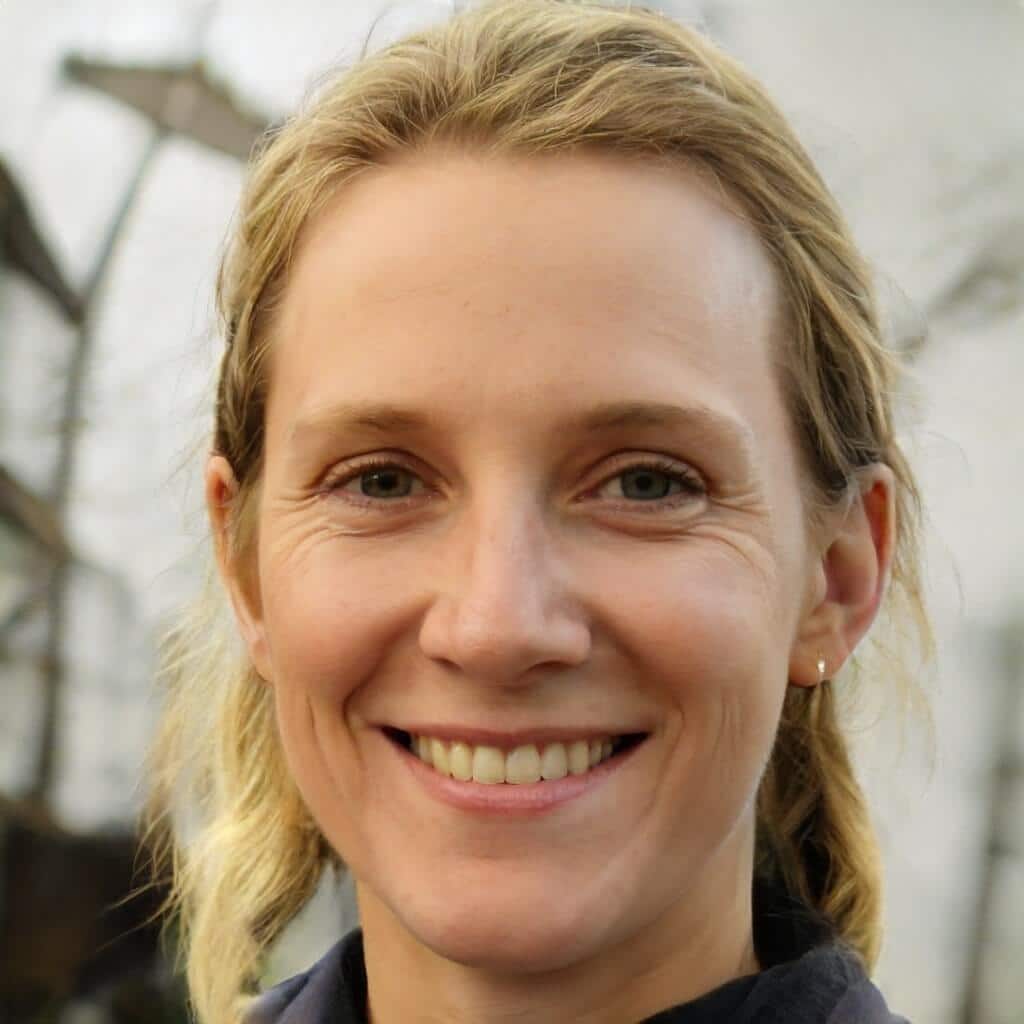 I'm a MA, (CMT) Certified Massage Therapist, Licensed Massage Therapist (LMT), and Reiki Master —  I'm a licensed massage therapist with over 10 years of experience in the industry.