There are a few essential items when it comes to providing a massage. A massage table, massage table blanket, massage oil, and the hands of a skilled therapist are a few of the key essentials.
The table and its dressings are really important. They are the first things a client will often touch. Leading them to form an opinion of what to expect on how comfortable they are.
Dressing a table is a skill in itself. You don't want to over do it, neither under dress it. You want the table to look inviting, relaxing, and most importantly it has to be relaxing. Soft but firm, and with warm and comfortable blankets.
The blankets are often overlooked. The sheets are of course important, but warm comfortable blankets are just as important.
What Are the Best Materials for Massage Table Blankets?
There are a few different types of materials commonly used to make blankets for therapists tables. Depending on your individual needs, the type of therapies, and the temperature in your room, there is a type of blanket that's perfect for you. Here are the most common materials used:
Cotton
Cotton is probably the most popular fabric used in massage blankets. Look for good quality, thick yarn products that provide a good breathable layer of fabric while also being warm enough for your room.
Be aware that cotton can easily be snagged and damaged. They are typically easy to clean but can also shrink or degrade in quality over a lot of washes. You will find plenty of affordable options. Along with a wide range of colors to choose from.
Bamboo
Bamboo has risen on popularity over recent years and offers some unique properties. Bamboo has a lovely soft feel, while being very strong and doesn't absorb oils and other fluids easily.
You do need to treat these blankets with care however and they are not cheap. They need to be cleaned carefully as per their instructions. This typically involves washing and drying on a low heat and handling them carefully.
Fleece
The main attraction of fleeces is how soft they are. If you have not felt a fleece, it's a very soft and soothing material. It's commonly used for this very purpose. Having a nice soft, inviting blanket is just what a client wants to come into contact with.
The downside to the therapist is that they are harder to clean than cotton and can degrade through use and washing. They are prone to wrinkling and it's not easy to press them back to their original state.
Down Comforter
Another soft and luxurious material that's always welcomed by clients. You have a decent range of choices and styles to choose from too. So you can find some duvets to match up with your decor and style.
This material is expensive and they require a lot of maintenance to keep up to standard. Some clients will have allergic retractions too. So look for hypoallergenic products to be on the safe side.
Best Massage Table Blanket Reviews
I have hand-picked some of the best selling, highest rated, and all-round most ideal massage table blankets. I have provided some of the essential points of information. For more information, latest prices, and to order any of these products feel free to click through to Amazon via the links.
Polar Fleece Natural Color Blanket
This product from Therapist's Choice is an extra soft, 100% polyester polar fleece. At around $10 they are a popular choice with massage therapists as a massage table blanket. They are designed to fit a table measuring 63″ x 90″ perfectly.
You can't have too many blankets. At this price it worth buying in bulk and keeping tucked away in a cupboard when you don't need them.
For Pro Polar Fleece Blanket Chocolate Color
If you have any For Pro sheets or other accessories these will go nicely with these blankets from the same company. They are generous in size at 63″ x 90″, and offer some warmth and luxury to your clients.
These blankets are machine washable and good quality. You'll get a lot of washes and lifespan from them, so they represent a good value investment for your massage studio.
Gentility Polar Fleece Massage Table Blanket in Natural
These blankets are brought to you from Body Linen and are popular among massage therapists. They are made of 100% polyester polar fleece, so they are very warm. Their available in 9 colors too, so don't worry you can match your decor.
Dressing your tables in these will make a good first impression with clients. You can throw them over couches, twin beds, they are quality blankets so think outside of just the table.
For Pro Polar Fleece Blanket in Sage
Some more blankets from For Pro, one of the premium providers of blankets for massage rooms, spas, and similar establishments. They are 63″ x 90″, so huge and will easily cover tables and drape down.
They are machine washable and BSCI compliant. You will get plenty of years use out of these I'm sure. There are usually other colors in stock on Amazon so click through above to see the latest offers and stocks.
GGI International Massage Table Flannel Blanket
This is what good massage blankets are supposed to do. Hold up after repeated washes and be shrink-resistant. This product from GGI International is very soft and luxurious to the touch and excellent and providing warmth.
Flannel is an excellent fabric that works as both an insulator and breathable. This product would make a good statement to clients visiting you and coming into contact with their nice, soft texture.
Angel Feathers Table Blanket in Chocolate
These chocolate color blankets from Angel Feathers are 48″ x 80″ and are super soft fleeces. There are other accessories available such as matching face rests and sheets if you want to add to the set.
Blankets are one of the less expensive items that have the largest impact on a massage studio. It's an easy decision to load up on a good selection of quality blankets like these for me.
Harmony Cotton Spa Blanket in Sage
This is another product from Body Linen. They are available in sage and tan, nice neutral colors that are at home in any spa. Perfect for adding that extra touch of quality to a massage or treatment table and are wonderfully soft.
They are 66″ x 90″, a standard twin size. You get a 30 day no risk return policy, so give them a try and if they are unsuitable for any reason contact the seller. The unique waffle weave stitching gives them a little special something.
For Pro Polar Fleece Blanket in Camel
More For Pro polar fleeces. Camel is a nice shade of beige, these are the kind of fleeces you find in commercial settings as they make great bulk purchases and fit in nicely to almost any spa setting.
Perfect to complete your table and give your clients some comfort and warmth. They measure 63″ x 90″, so large enough for a double table and can be double folded.
Angel Feathers Table Blanket in Cream
Angel Feathers make a range of massage therapy accessories such as blankets, face covers, pillows and mitts. Their decorative blankets are made from soft fleece and are high quality. They make a table more attractive and have a functional purpose all year round.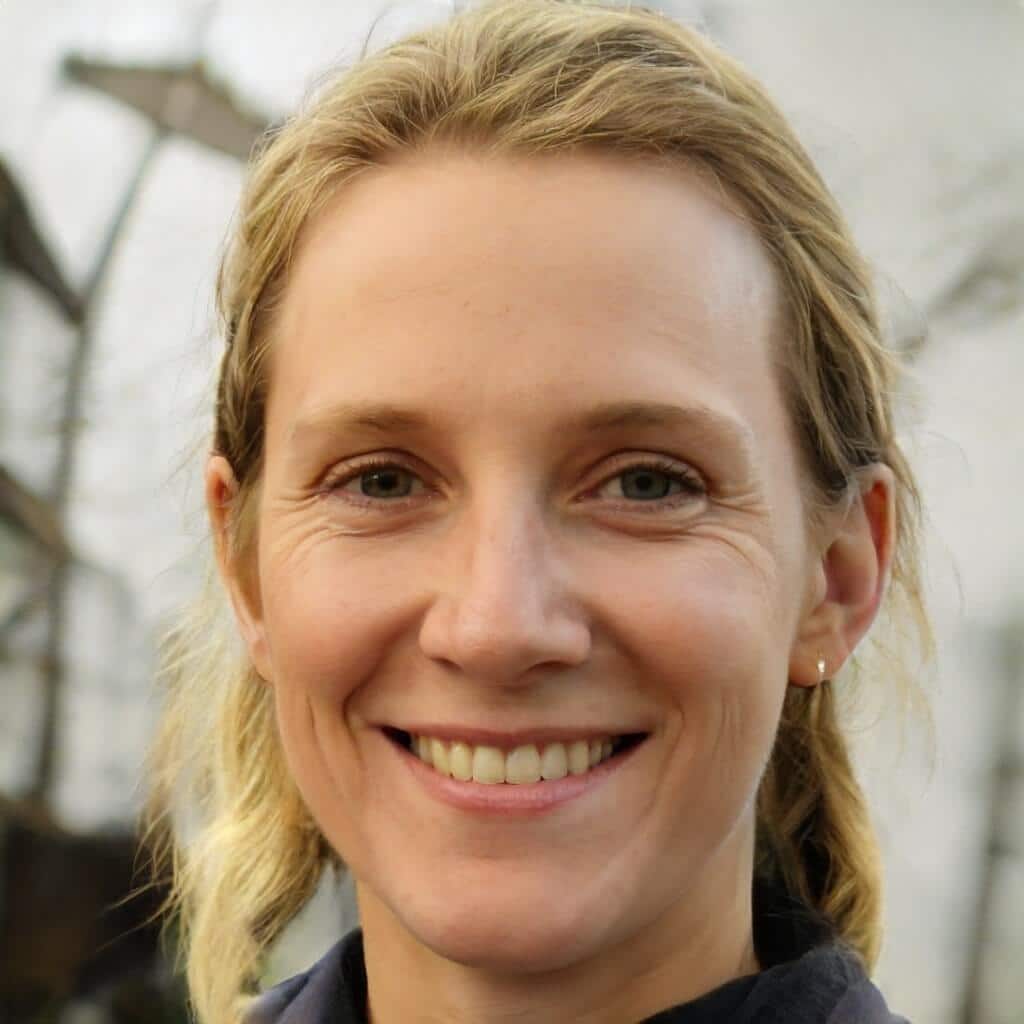 I'm a MA, (CMT) Certified Massage Therapist, Licensed Massage Therapist (LMT), and Reiki Master —  I'm a licensed massage therapist with over 10 years of experience in the industry.