We use our feet all day long and put them under lots of pressure and strain. Giving your feet a massage is the least they deserve, and this TheraFlow Dual Foot Massager Roller makes this easy by doing the hard work for you.
It's not a fancy electronic device. It's a simple and easy to use wooden model. Which makes it affordable, quick and easy, effective, and much more as I will cover in this article. It helps Plantar Fasciitis sufferers and gives your feet the care and attention they deserve.
Specifications of the TheraFlow Dual Foot Massager Roller
Here are the key points that make this wooden foot massager a popular choice when searching for a massaging tool:
Easy to Use – It really couldn't be any simpler in design. It's just a wooden stand with wooden rollers on to roll your feet over.
Portable – The best massage tools are portable. Not necessarily wherever you go, but around the house at least. This is both, it's small and light so just pick it up and use it wherever you want.
High Quality – There are no complaints about quality on this product. There isn't a lot to go wrong with it to be fair. But still, being good quality and strong is a nice peace of mind.
How This Foot Massager Can Help You
You're buying a foot massager to help relieve pain and increase circulation to your feet. This tool does that, and more. Here is how the TheraFlow Dual Foot Massager Roller will help:
Pain Relief – If you suffer with Plantar Fasciitis, neuropathy, or any other painful conditions, you will get great relief using this tool.
Relaxation – Tired and aching feet love being massaged. If you're on your feet a lot during the day a few minutes on this tool will make a huge difference.
Increased Blood Circulation – Massaging increases blood circulation. More blood circulating means a more healthy body, and an all-round improvement in well-being.
What Makes This Foot Massage Worth the Money?
Costing around $25 it's an easy decision for me. Having one of these at home or at your place of work to give your feet a massage is worth every penny. If you need peace of mind about the value, consider the following:
Durable – It's almost unbreakable. With no electronics or other operational parts it's pretty indestructible. It's solid wood and built very solid. It has to take the weight of a person after all.
Lifetime Guarantee – I love having lifetime guarantees. What more can you ask for? You're covered for manufacturer damage and defects. Any problems and contact the seller for a complete refund.
As mentioned above, I can't stress enough how important and good it feels to massage your feet. Not just if you suffer from an conditions, just to give tired feet a lift. There is a single TheraFlow massager if you want to try out a single version on one foot at a time.
You don't have to buy a high-tech, fancy machine. This simple wooden roller does the job more than well enough. You just need to put a little effort in. The TheraFlow Dual Foot Massager Roller does the job, and does it well.
Instructions for Use
There are two different modes of use. Acupressure, and kneading. I will explain how to get the most from each mode.
Acupressure Mode – Position your feet on the tool where you want to stimulate them. Apply some pressure from your feet on to all of the 5 rows of rollers. Hold your feet pressed down for a few seconds, release and repeat a few times.
Kneading Mode – Roll your feet back and forth over the rollers. Don't press too hard but use enough pressure to make a difference. A few minutes at a time should be enough each day.
The product comes with instructions too. It's really easy to use and there isn't much more to it than outlined here.
Wooden TheraFlow Foot Massager Summary
Plantar Fasciitis and other foot injuries can be incredibly painful and worse if you don't do anything about them. We rely on our feet all day every day so using a massager for a few minutes a day isn't a lot to ask.
This tool in particular is very effective at helping to relieve aches and pains. It's easy to use and really makes a difference. I always recommend it if someone tells me they have pain in their feet.
FAQ's
Does This Foot Massager Help with Plantar Fasciitis and Flat Feet?
Yes it does.  A lot of people have found a good deal of relief from these symptoms by using this roller. Don't neglect other techniques like ice and stretching exercises if those work well for you too.
Will the Roller Help with Foot Cramps?
Yes this tool will help with foot cramps. By using it to roll your feet you stimulate more blood circulation and this helps reduce cramping.
Can You Use This Sitting Down?
Yes absolutely. You can use this discreetly while sitting in the office or at home. It doesn't require much movement or concentration for a light rolling.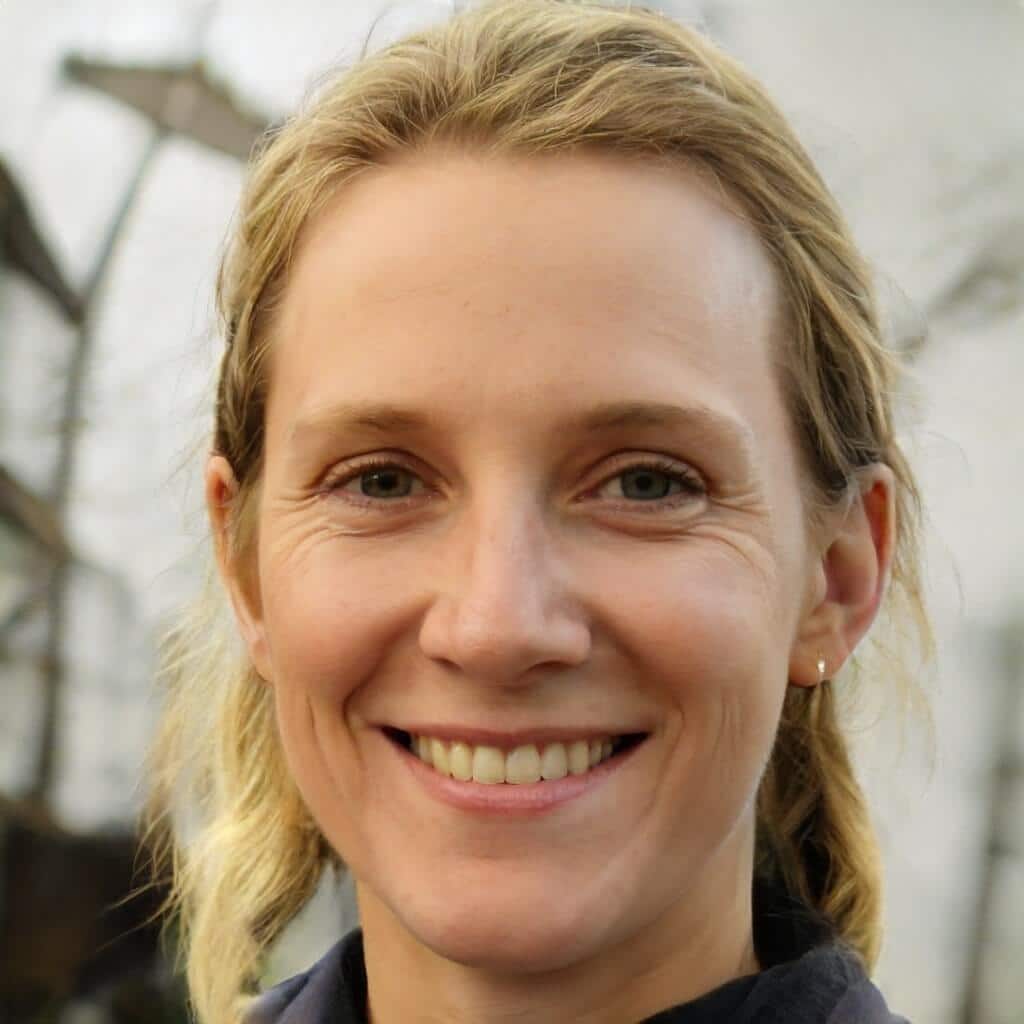 I'm a MA, (CMT) Certified Massage Therapist, Licensed Massage Therapist (LMT), and Reiki Master —  I'm a licensed massage therapist with over 10 years of experience in the industry.