This ProSource acupressure mat review will take you through the positives, negatives (if any), and anything else I think you would need to know about making a decision on making a purchase.
Acupressure mats are perfect for people who sit for long periods, or have bad posture. They improve the circulation of blood, stimulate the body's healing process, and relax your muscles.
ProSource Acupressure Mat Review
Specifications and Design Features
Like all acupressure mats, the ProSource is simple to use and can be used quickly at a moments notice. This is one of the best qualities of these mats. I just to grab five minutes here and there as and when I can.
If you suffer from any form of back pain this mat may just be what you've been waiting for. It's very effective at curing all types of back pain with the correct usage and patience.
Rejuvenate Your Body
With just 5-10 minutes a day at first you can start to feel like a new person. The rejuvenating feeling you get from using an acupressure mat is hard to match with any other home device.
You can use it on the floor, against a chair, sitting, laying, what ever works for you. You can place just your feet on the mat too if your feet are in need of some acupressure.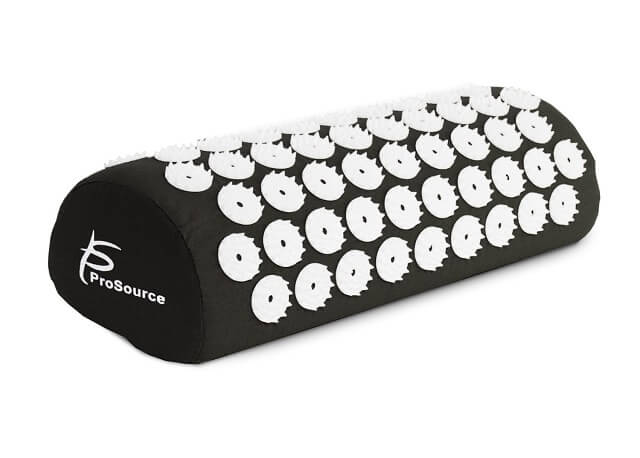 Relax Your Mind and Your Muscles
This ProSource acupressure mat is long enough to cover most people's backs. I think I can say with confidence that includes you. The neck support is comfortable and ensures your neck is getting the attention it needs too.
Daily use means you are releasing endorphin's and improving your blood circulation. So you get that feel good mental feeling, along with improved physical well-being.
Relieve the Symptoms of Stress
This is where the mats really come into their own for me. I live a busy and stressful life, as most of us do. Being able to just lay down with some soft music and enjoy an acupressure mat is one of my leisure activities.
Dimensions
The mat is 16.5″ x 9.5″ x 8″ and weighs just 2.2 lbs. Making it easy to take anywhere you go.
Pros
Couldn't be any easier to use, just place down and lay on it
Lightweight and portable
Can use all over your body and feel the benefits
Has a range of health benefits as discussed
Cons
Not everyone is comfortable with the feeling
Not machine washable
ProSource Acupressure Mat Summary
You should be aware that acupressure mats are not the most comfortable at first. They can take a while for some people to get used to. For this reason a lot of people do not keep up with regular use.
Using the mat on a regular basis is very important if you want to experience all the health and physical benefits I've spoken about in this review.
If you find the nodes a little too sharp to use at all try placing a thin towel on the mat. I have advised a few people to do this and they found it worked a treat.
There are a lot of acupressure mats on the market. A lot of them are very similar of course. This mat from ProSource is coming from a well-know and trusted brand so you can't go wrong.
If you're in the market for an acupressure mat – this one will not disappoint.
FAQ's
Does the ProSource Mat Have to Be on a Hard Surface?
There is no right or wrong answer. But, no. The mat doesn't have to be on a hard surface. Some people prefer to lay it on their bed so the mat fits the contours of their body better.
If it's not making perfect contact on a hard, completely flat surface. Add a towel underneath where you need the extra support.
Can You Take the Cover off and Wash It?
No. The mat has no cover that comes off. It's a thin product with a small amount of padding. No need to wash it if you're careful with it, just wipe the mat to clean it.
Can This Be Used While Doing Other Things Like Typing?
Yes, absolutely. This is one of the great things about acupressure mats. You can put it on your chair and type away on your laptop while enjoying the benefits.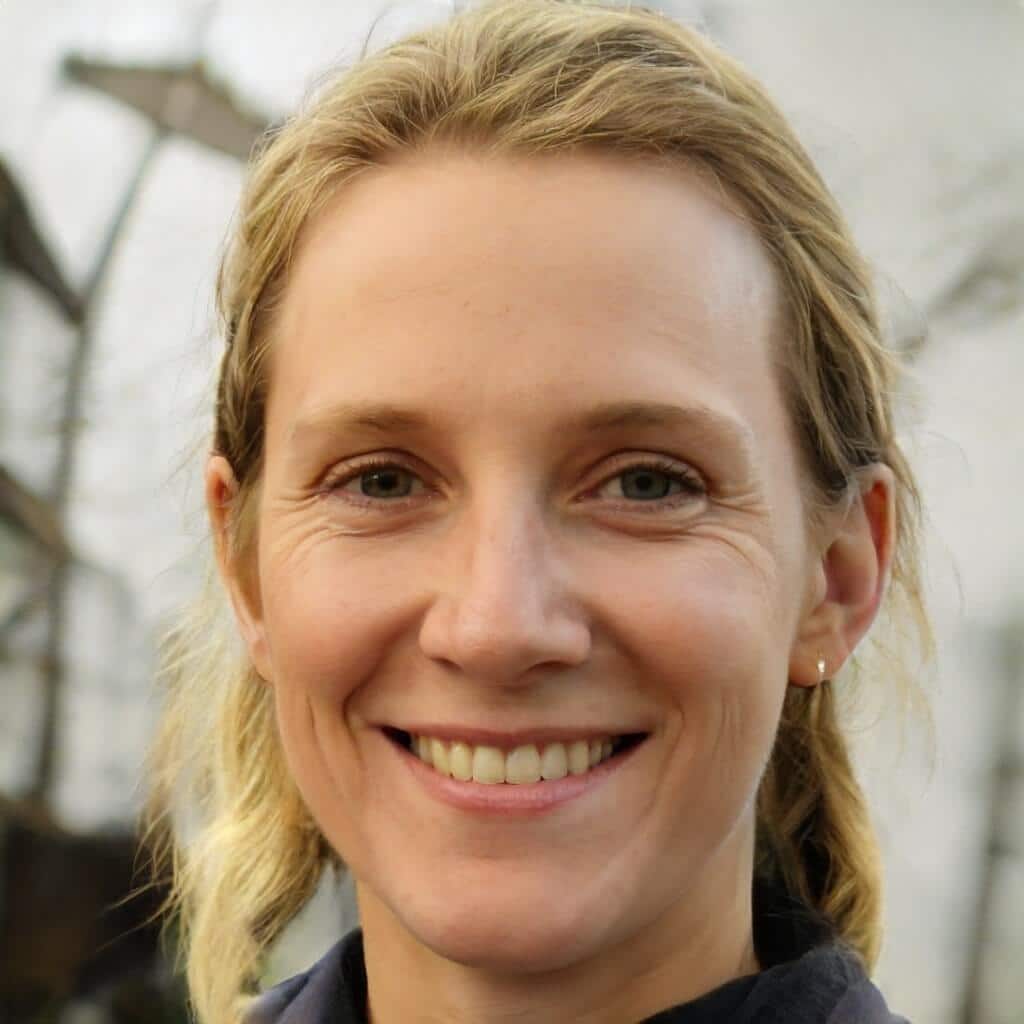 I'm a MA, (CMT) Certified Massage Therapist, Licensed Massage Therapist (LMT), and Reiki Master —  I'm a licensed massage therapist with over 10 years of experience in the industry.