If you have a callus on your foot you don't need to hide it or avoid looking at. The best callus remover gel products on the market are powerful, easy and quick to use, and can leave you with a soft, smooth foot in minutes.
In this article, I list five of the best gels and creams for removing calluses. Most of which are the exact products you will see salons using, and doing it at home means you save some cash and time too.
So, if you look down and see a callus on your foot it's time to say goodbye. Check out callus removing gels:
Best Callus Remover Gel Reviews: Quick Links
What Are Calluses and Corns?
Calluses and corns are those patches or areas of hard, thick skin you've probably seen on your feet or hands.
They can be painful if you have them on your feet as walking or your shoes can cause friction that rubs against them.
Corns are often confused for calluses. Corns have a softer inner core and will typically develop on your toes.
The most common cause of corns is poorly fitted shoes. Buying a more comfortable and better fitting pair is usually all it takes to resolve this.
What Causes Calluses?
Calluses are caused when friction or pressure is continually applied to the same area of skin over a period of time.
The friction causes the skin to die and a hard layer forms. A callus will feel hard, while a corn will have a softer feel underneath as sweat it trapped while the process of the skin hardening takes place.
Calluses typically form on hands due to repetitive tasks causing friction on the same area. A lot of jobs such as operating machinery, handling tools, and manual labor commonly causes calluses.
They are common with athletes too. Tennis players, golfers, weightlifters, sports like this that require a lot of repetitive motions will cause calluses to form.
Calluses form on the feet when the same repetitive motions cause friction on the same area of the foot. Typically, poorly fitting shoes will be the main culprit.
How Do Callus Removers Work?
Typically, callus removers are either liquids or gels. It's very easy to work with either liquid or gel as you just need to apply some to the desired area.
The products on the market will vary a little in their ingredients, but typically they use salicylic acid as the main active ingredient in removing a callus.
The ingredients work by moisturizing the area you're treating, then breaking down the skin to soften the callus and make it easier to remove.
How to Use Callus Removers
Always start by reading the packaging and instructions for the product you're using. But general directions for use are as follows:
Start by cleaning the callus with soapy water and drying the area.

Using a pumice stone to scrub the top layer of skin can help the treatment be more effective.

Apply the product to the callus, it should come with a handy application tool.

Leave for the time as instructed for the ingredients to work.

Wipe off the excess product and cover.

While callus removers are safe to use, you should always wear gloves and be careful not to get the product on any areas not affected by calluses.

Always wash your hands thoroughly after use and if you feel any discomfort or thick your skin is reacting badly stop treatment immediately and seek medical advice.
Professional Callus Remover Liquid Reviews
ProLinc Callus Eliminator
This is probably the most popular callus remover gel that nail salons use. This is because it's incredibly effective, easy to use, and affordable.
You just need a few minutes every couple of days, and even the most dense and hard to move calluses will be broken down and shaved off.
After a shower just use the product as directed. You only need to leave it for 4-5 minutes, then with an electric or hand file you can work away at the callus.
The solution is designed to nourish and hydrate your skin too, so you'll end up with a lovely smooth and radiant looking area of skin.
Once your callus is pretty much gone you can use the solution a lot less often if you want to keep it from coming back.
Shop now at Amazon for this callus removing product!
Urea Corn and Callus Remover
This callus removing cream from UREA 40 is specially formulated to tackle those thick, hard calluses that files just can't remove.
It's a non-greasy cream, and you can feel it getting to work as soon as you massage some into your feet, and it also leaves your skin hydrated and feeling rejuvenated.
The product is more than just a callus remover. It exfoliates, softens your skin, and can act as a quick absorbing foot lotion to keep calluses and corns at bay.
The ingredients include Aloe Vera and Tea Tree Oil, two ingredients with strong nourishing properties that also leave a lovely aroma.
It's best used on damp skin, so apply after a bath or shower. Gently rub in a small amount of the cream, after 2-3 weeks you should have resolved all your dry skin, corn, and callus problems.
Shop now at Amazon for this callus removing product!
Simon & Tom Home Callus Removing Gel
This callus remover from Simon and Tom is enriched with organic Moroccan Argan oil, known for its powerful nourishing properties it does wonders for the skin on your feet and hands.
This kit comes with a gel and metal foot scraper. To use, you simply apply the gel to your calluses after you've soaked your feet for a few minutes.
Then just gently massage the gel in and leave it to work for a few minutes. The hard skin will then peel off easily with the scraper.
This is exactly how the best callus remover gels should work, quick and easy. Packed with other vitamins and fatty acids it leaves your skin more than just clear of calluses, it leaves it feeling and looking great.
You get around 20 applications from the tube, and by using this every few days your feet will remain callus free and be ready for sandals in the summer.
Shop now at Amazon for this callus removing product!
Callus Removing Gel by Lee Beauty Professional
If you're on your feet all day they are probably in need of some love. There are few things better than a nourishing, callus remover gel like this product from Lee Beauty.
Any kind of callus or dead skin build up isn't a problem for this gel. Regardless of how old the dead skin is, you can soften it with the gel and remove it with the pumice stone that's included in the pack.
For stubborn calluses rub the area with the stone before applying the gel to make the process a lot easier as the gel will be able to work deeper into the skin.
Soak your feet in warm water to soften the skin before application, then use as directed on the bottle. After a little more than an application or two, your feet will be clean and clear of calluses and ready to be shown off for summer.
Shop now at Amazon for this callus removing product!
Profoot Callus Blaster Gel
This removing gel from Profoot uses an acid-free formula to exfoliate skin without irritation and in a hurry.
All you need to do is apply a small amount of the product to the areas of skin that need attention. Leave it on for no longer than 3 minutes, wash off and admire the results.
The benefit to this product is that you don't need to scrape or file at your skin like a cheese grater after. The solution does all the work and when yo wipe it away the dead skin is removed.
It's incredibly effective and has a large amount of positive feedback to back this up. Plus, comes with a profoot guarantee, so if you're not satisfied for any reason contact the supplier for a refund or replacement.
Shop now at Amazon for this callus removing product!
How Long Does It Take to Remove a Callus?
While calluses vary in how tough they are, typically you can expect to completely remove them within 2-3 applications of most of the gels featured above.
This means in just a few days you can be callus free. This isn't a bogus claim or some sales talk, I've removed calluses myself in just a couple of applications.
It's worth mentioning that it's important to use the gels until the callus is completely removed. Then keep moisturizing the area in future to prevent them returning.
Final Thoughts
If you are too embarrassed to wear sandals or walk barefoot this summer because of dry skin, calluses, or other skin blemishes, do something about it.
It's so easy to do using any of the products above, and the best callus gels and creams only take a few minutes a day. There is no reason to put up with unsightly hardened, dead skin on your feet, or hands.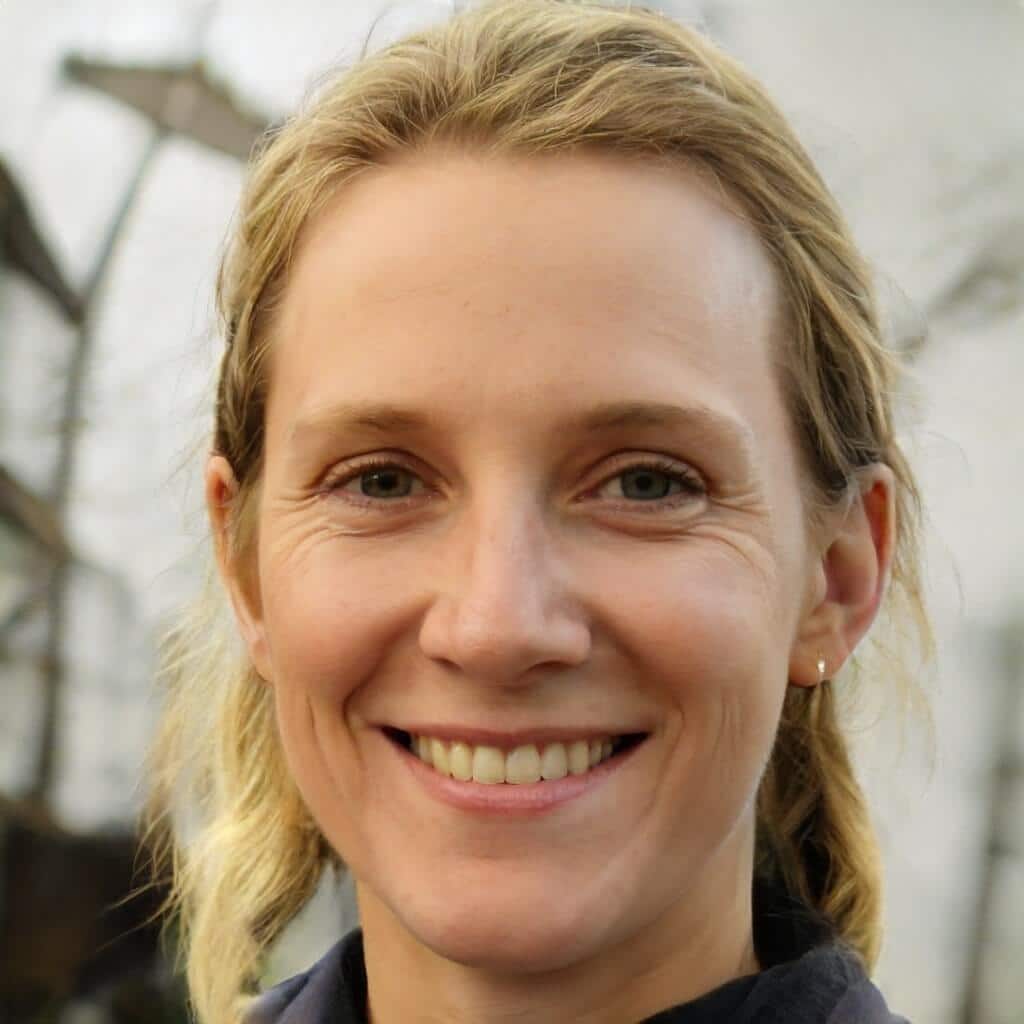 I'm a MA, (CMT) Certified Massage Therapist, Licensed Massage Therapist (LMT), and Reiki Master —  I'm a licensed massage therapist with over 10 years of experience in the industry.