It's estimated that around one-third of people in the US live in chronic pain. Whether this is due to health conditions that are not going away or as the result of a recent injury, it's life changing living in pain. This is why finding the best EMS unit is so important.
There are various types of treatments that help with pain and muscular injuries. Like traditional medicines, such as painkillers, anti-inflammatory drugs and gels. Alternative medicines and techniques like acupressure mats and massage therapy, and the use of TENS or EMS units.
What Is an EMS Unit?
EMS units, or Electronic Muscle Stimulators for their full name do exactly as the name suggests. They stimulate muscles through electronic pulses. The process of stimulating muscles for pain control was actually discovered hundreds of years ago. However, modern day units are a lot more effective and EMS units help countless people manage their pain.
EMS units are used to reduce and manage pain, reduce muscle spasms, and strengthen weakened muscles. They are effective tools in the overall healing process from injury, or for people living in chronic pain. They also help loosen stiff joints and areas of the back that become tight and stiff.
The settings of a unit range from 1 to 130 Mega Hertz. TENS unit settings cover a different range and are designed to stimulate the nerves, opposed to the muscles as with an Electronic Muscle Stimulator. You can also increase blood circulation, swelling and inflammation in the muscles.
Best EMS Unit: Top 5 Reviews and Comparisons
iReliev TENS and EMS Combination Unit
This model is a TENS and EMS combination unit. You get the benefit of having both types of therapies in the same unit. This is a good choice as you will often find pain relief from the other type of stimulation.
This model is used by professional athletes to help their muscles recover quicker and stronger from intensive workouts. It's just as popular with people living with conditions like arthritis and back injuries.
The device has 14 preset therapy modes, and it's extremely easy to use. However, if you are not satisfied you can return the unit within 14 days for a refund.
Pure Enrichment Duo EMS and TENS Combination Unit
This pocket-size EMS unit is easy to carry around the home, or even outside. It's small and lightweight, and the large LCD screen making using it and tracking the modes very easy.
EMS has been popularized by athletes using the devices to stimulate and repair their muscles after workouts. As well as being recommended by healthcare professionals for patients living with painful conditions or recovering from muscle injuries.
This model comes with an adjustable timer between 5 and 60 minutes. As well as 25 different levels of intensity. It has dual-channels, so you can run two different intensities at the same time, a feature a lot of people have found incredibly effective.
The product also comes with a 7 part video series so if you are new to using these machines you have some instructionals to help guide you.
ET-7070 iReliev Strength and Recovery EMS Machine
This model from iReliev has been through rigorous testing on athletes and patients. Athletes and patients recovering from muscle pain have always benefited from Transcutaneous Electrical Nerve Stimulation devices, as well as Electrical Muscle Stimulation devices.
This device offers both modes through 14 preset therapy settings. Or you can set your own settings that meet your requirements perfectly. Most of the feedback on this device is how easy it is to use and versatile with the amount of options on it.
The EMS programs are P1-P6 and deliver a flow of electronic impulses that increase the flow of blood to the muscles being targeted. Perfect for muscle recovery, improved strength and performance.
EMS 3000 Unit
Another unit with both TENS and EMS capabilities. This device offers a solution to relying on traditional medicines and the possible side-effects that comes with them. You can use this at your own convenience, it's lightweight and small so it can go with you on your travels to.
Electronic Muscle Stimulation is an effective way to relieve muscular pain. Electrical impulses are sent through the electrode pads and can have an immediate effect. There is scientific evidence to prove they work, and are used by thousands of people worldwide.
This model has isolated channels and comes with 3 packages containing 4 electrodes. Battery is included, so it's ready to go straight out of the box. This is one of the more affordable options on the market and certainly worth considering.
Bilt-Rite Mastex Health EMS Unit
This unit comes with a nice big carry case to hold all of the accessories and the main device safely in. It's not the best looking device, but what it lacks is flash it makes up for in value and effectiveness. Which after all, are two areas that are important when looking for the best EMS unit for your budget.
The package includes the stimulator unit, lead wires, 4 hypoallergenic self-stick electrodes that are reusable, a 9v battery and the durable carry case with a handle for ease of transport. The dual channel pulse width is 250 microseconds, and the pulse rate options are 5, 30 and 100 Hz.
The only negative feedback I could find was that the electrodes that come as part of the pack are smaller than the average size. But you can easily buy some at the size you want for an affordable price, so this isn't a deal breaker.
TENS vs EMS Units
TENS and EMS units are often confused. There are some similarities in how the units work and deliver the electrical impulses however, so they are not completely different machines. Which is why a lot of units offer both TENS and EMS settings in combination as you will have seen from the above reviews.
TENS units – Transcutaneous Electrical Nerve Stimulators – deliver low voltage electronic currents to treat pain. They are small battery operated devices with electrodes that are placed on the areas of the body where the pain is.
The electrical impulses travel along the nerve fibers and create a tingling sensation. It works by stimulating the brain to produce endorphins and other hormones that block the pain and help the patient feel pain relief.
EMS units – Electrical Muscle Stimulators – send low-level electronic pulses directly into the muscles where the electrodes are placed on the skin. The units are small portable devices the same as a TENS unit, and often can produce both types of therapy.
They are not just used to treat muscular pain. These units are also popular with athletes to help strengthen and repair their muscles after workouts and in between exercise sessions. They work by sending similar pulses to your muscles that your brain would. You can use them to increase muscle tone, but not build strength and size.
There are some precautions and contraindications to be aware of when using either of these device types. If you suffer from any of the following conditions you should seek medical advice from a medical professional before using one:
Any history of heart conditions or are currently taking medicine that affect the heart rate.

If you have any electronic devices fitted such as a pacemaker.

If you are pregnant.

If you experience any pain or side-effects after using a device you should stop immediately and seek professional advice.
How to Use an EMS Machine
Below is a video taking you through the steps to use an EMS machine properly. As well as discussing some of the uses and what you can expect, or not expect to happen though using one.
You should always read the instructions that come with each device. All units are different in their own ways, and will have some different controls and settings.
As a basic outline on how to use an EMS machine there are the following steps.
Remove the device from the packaging and ensure it has battery power.

Connect one or more electrodes to the skin on the area of muscle you want to stimulate.

Select the mode and rate you are going to use. Set the rate low to start with, you can work it up to your own needs from there.

Set a pulse and ramp time. This is how quickly the pulses will be sent through. Again, set all of these settings low at first, you can adjust accordingly.

After setting all of the parameters you can turn the machine on. It will work through the settings that you can set.
It can take quite some time to find the perfect settings for what feels comfortable to you. You should never feel any pain or discomfort from the machine. If you do, stop immediately. As your muscle strength and you recover from injuries you will be able to turn the settings up. But again, this comes down to individual preference and will take some tweaking.
It can feel like there are a lot of different settings to understand at first. Most modern units come with some preset modes. Start by testing out these and seeing how they feel and tweaking them from there if you're stuck where to start.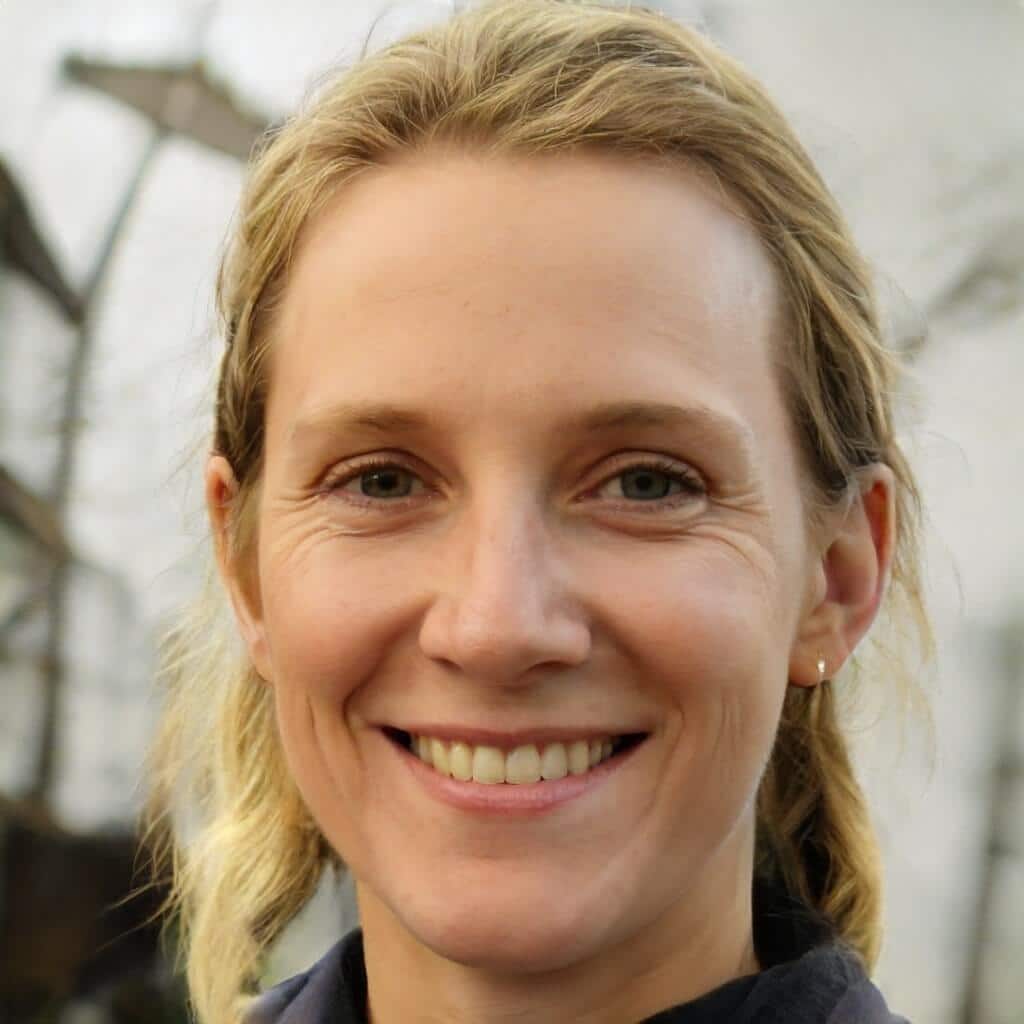 I'm a MA, (CMT) Certified Massage Therapist, Licensed Massage Therapist (LMT), and Reiki Master —  I'm a licensed massage therapist with over 10 years of experience in the industry.